Round 2 Recap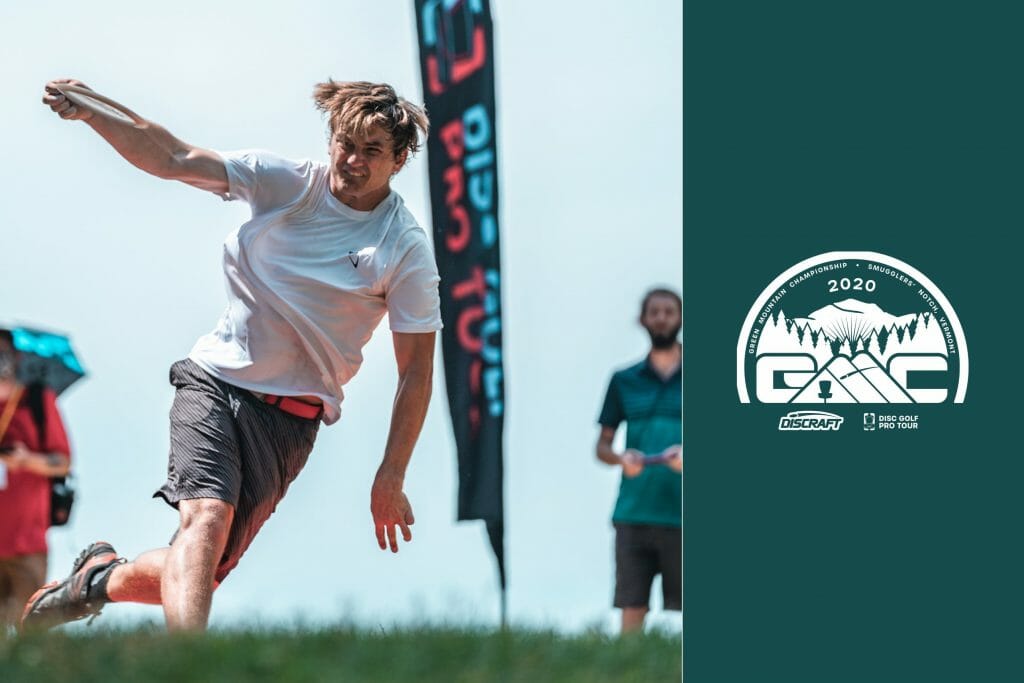 The move to Fox Run Meadows at the Green Mountain Championship yielded expected results by shaking up the top 10s with the change of scenery.
With a big 10-under par on Friday, Kevin Jones jumped into the lead by one stroke and sits at 17-under par total. Playing on the second chase card with a slow start — even par through five holes — it looked like Jones was not going to be doing much moving in the right direction on the first of two moving days.  "Back 9, snack time" turned into "last two-thirds, only tossing birds" though, as Jones recorded all his under par scores after hole 5.
Jones hit 3-of-4 Circle 2 chances on the day, just as he did during round 1, and is second in the category for the tournament. His 78% C2 in regulation rate for round 2 was tied with Nikko Locastro (8th) and Jason Dore (49th) for best of the day.
Only James Conrad will remain on the lead card for round 3, and even he had a rough patch on Friday. Conrad was 1-over par from holes 7-13, and finished the round at 3-under to fall to second place at 16-under par total. Conrad did not miss inside the circle, but struggled to get into scoring position off the tee and approaches, finding C1 in regulation at only a 28% rate. Eagle McMahon is tied with Conrad after an 8-under par round, and shrugged off an early double-bogey to do so. By comparison, McMahon found C1 in regulation on 56% of holes.
Paul McBeth (5th) and Chris Dickerson (9th) fell off the lead card for varying reasons. McBeth was never able to string more than two birdies together at a time, and a three-putt on hole 18 dropped him below Calvin Heimburg. Dickerson had a steady 6-under round going, which would have tied him with Heimburg, until he quadruple-bogeyed hole 18. The blow-up included several re-tees.
Friday hero Dan Brooks-Wells handled the lead card pressure well but dropped into a tie for sixth place after a steady 3-under par. He had two two-putts and only one bogey, and will play on the chase card with McBeth, Ricky Wysocki (who jumped 13 spots with an 8-under par round), and Locastro.
Heard
"I wouldn't say a ton changed after hole 5. The holes before that I was really close to getting my birdies, just a couple of lazy errors. I was fortunate enough to start picking it up on the really hard holes." – Kevin Jones on turning around the slow start.
Statline
As hard as it is to hit double-digits under par on Brewster Ridge, it's equally as difficult to do so on Fox Run. Kevin Jones is one of only seven players since the redesign prior to 2018 Pro Worlds to go 10-under par or better with his 10-under on Friday. He is also the only player to do so twice (10-under final round 2018 Pro Worlds).
---
The lead card of Jones, McMahon, Conrad, and Heimburg tees off at 1 pm EST.