Final Round Recap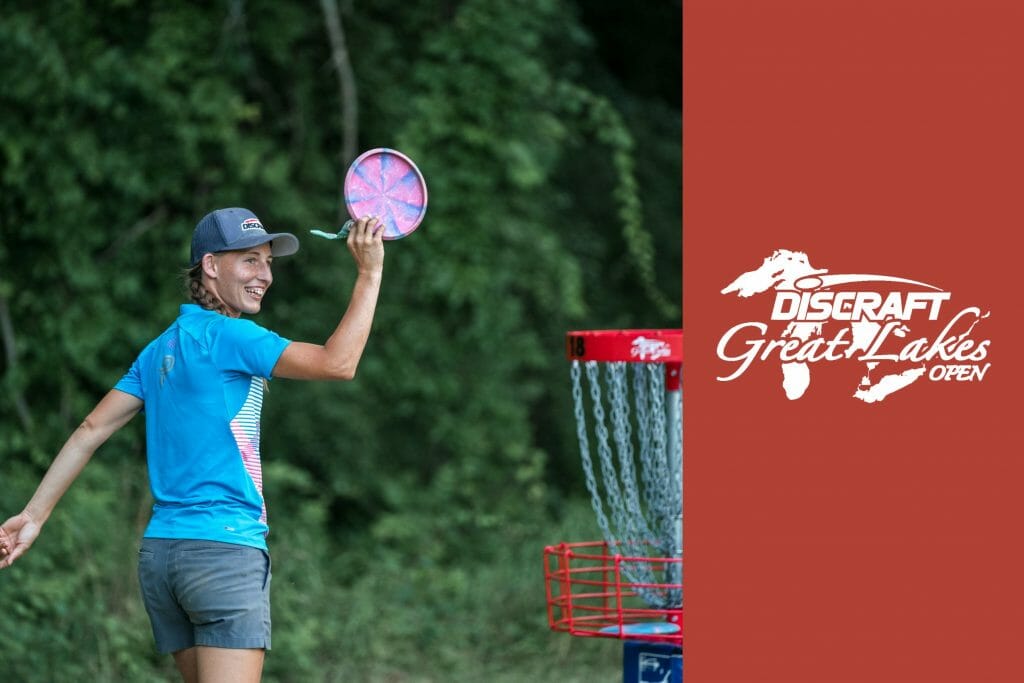 Some shaky play to start made things a little interesting during the Great Lakes Open final round, but it wasn't for long as the battles were for the final two podium spots and not the lead.
Paige Pierce tossed a 5-under round to win by six strokes at 16-under par total for the tournament. After going even par through the opening six holes with two bogeys and two two-putts, Pierce had let her lead slip from five to three by the time the lead card was through hole 6. Pierce would button it up for the back two-thirds of the course going bogey-free and 100% from Circle 1X.
Pierce and Catrina Allen tied for first in finding C2 in regulation, and Pierce bested Allen by 1 percentage point to finish first in C1 in regulation. Allen came into the round in second place, five strokes behind Pierce.
Any thoughts of Allen catching Pierce evaporated with a rough 4-over par stretch of rollaways and two-putts between holes 4-7. Allen would two-putt seven times in the round, and finished the event 29th in C1X putting. She finished tied for sixth at 4-under par.
Getting the hot round on Sunday after almost matching it on Saturday, Ellen Widboom's 6-under par day moved her into solo second place, six strokes behind Pierce. The Floridian hit seven C2 putts over the final two rounds, including three on Sunday, all for birdie. She was second to Pierce in holes under par.
The second place finish was Widboom's first podium at an Elite Series event. She previously finished fourth at the 2018 Waco Annual Charity Open and Great Lakes Open.
Jessica Weese and Sarah Hokom both jumped two spots Sunday to finish in a tie for third at 6-under par. They shot matching 3-unders during the final round from the chase card.