Final Round Recap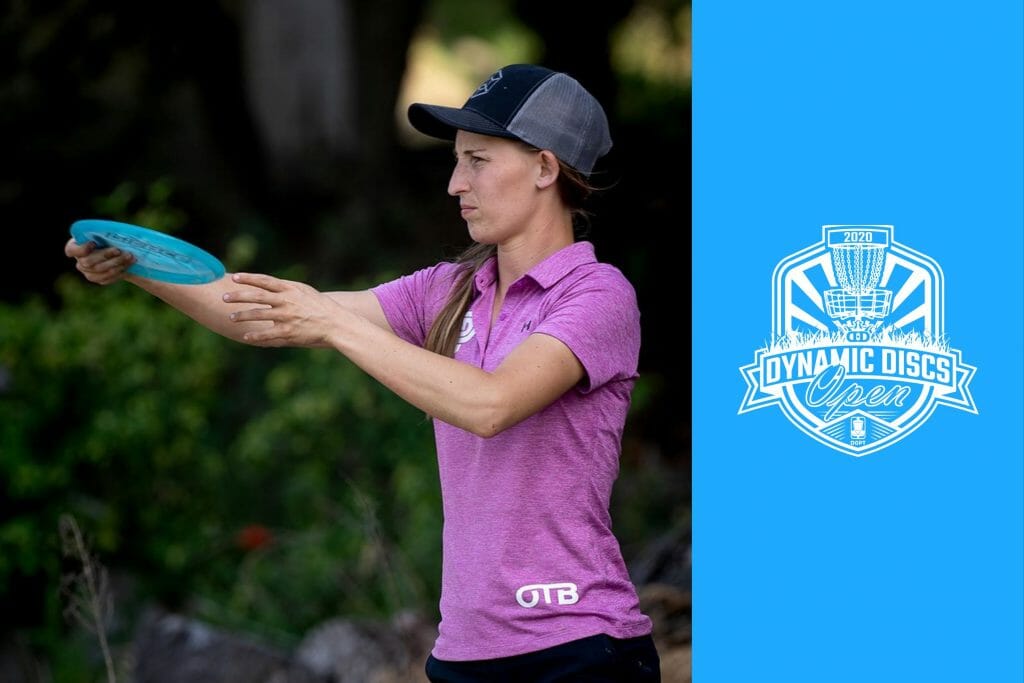 The top spot on the leader board wasn't up for much debate, but three others in the top five posted career-best Disc Golf Pro Tour finishes in the return of the Elite Series.
Paige Pierce got her second DGPT win of the season while averaging 995-rated golf over three rounds. In the windier conditions, three double-bogeys hampered her final round score, yet she easily offset the orange boxes with eight birdies, including going 4-under down the final third of the course. She ended the tournament first in every major UDisc Live driving category — fairway hits, parked, Circle 1 and Circle 2 in Regulation — and at 14-under par total.
Missy Gannon said before the round that she was gunning for second place, and shooting the hot round 4-under par 63 got her the podium position she wanted. The 1004-rated round was the second highest rated round of her career, and second in the four digits. Second place is also her best-ever finish at a DGPT event. She was bogey-free after hole 5 and led the field in C1X putting at 85%.
Other players in the Open Women's field marking career-best DGPT finishes were masters-eligible Andrea Eaton and juniors-age Cynthia Ricciotti. The duo finished tied for fifth place at 12-over par total.
The final podium spot ended in a tie between Catrina Allen and Paige Shue. Allen was able to work her way back up after ending round 1 tied in seventh, while Shue held onto third almost the entire weekend. Shue had a chance to take third solo but a late triple-bogey on hole 17 ended that.