Round 2 recap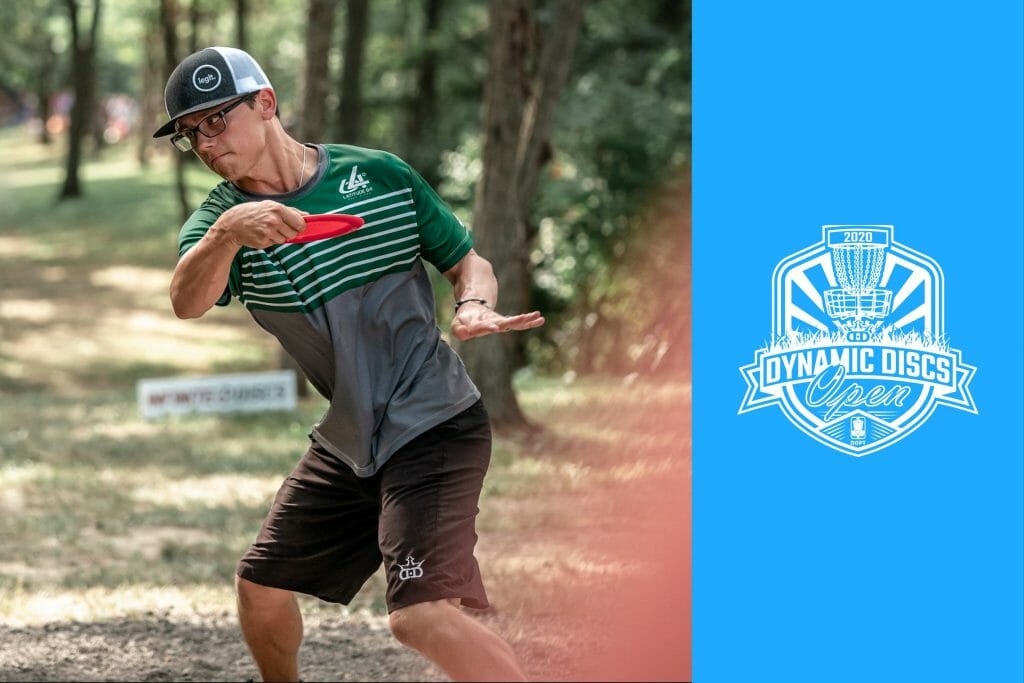 It was a hot one in Emporia and the scores reflected the weather during round 2 of the Dynamic Discs Open. First place just got further away but the battle for a podium position is just heating up.
Another banner day from Paul McBeth has the reigning world champion ahead by five strokes at 23-under par total. A 12-under par 53 Saturday was one stroke better but one rating point lower than his opener. He bookended his round with two-putts yet stayed bogey-free for the second consecutive day. McBeth leads the field in Circle 1 and Circle 2 in regulation.
McBeth was unable to build out more of a buffer on the field as his fellow cardmates posted either 10- or 9-under themselves. Emerson Keith maintained his second place standing at 18-under par with one of the 10-under pars, a bogey-free effort. He was perfect inside the circle. Kevin Jones hit probably the highlight putt of the day, an outside the circle par save on an elevated hole 7, and matched Keith's 10-under to move up a position into a tied for third.
A cold stretch in the middle of the course, including his lone bogey, slowed Ricky Wysocki a bit. He finished his round, however, with five birdies over the final six holes, one of which was a park job on the island hole 16. Wysocki leads the field in parked percentage.
The field shot about two strokes lower on average Saturday than it did Friday. Winds may be picking up for the final round, so scoring may be at more of a premium Sunday.
Statline
Going back to 2014 when hole scores are available, no player has finished an Elite Series or major event featuring the Emporia Country Club bogey-free. McBeth still has that opportunity with 18 holes remaining.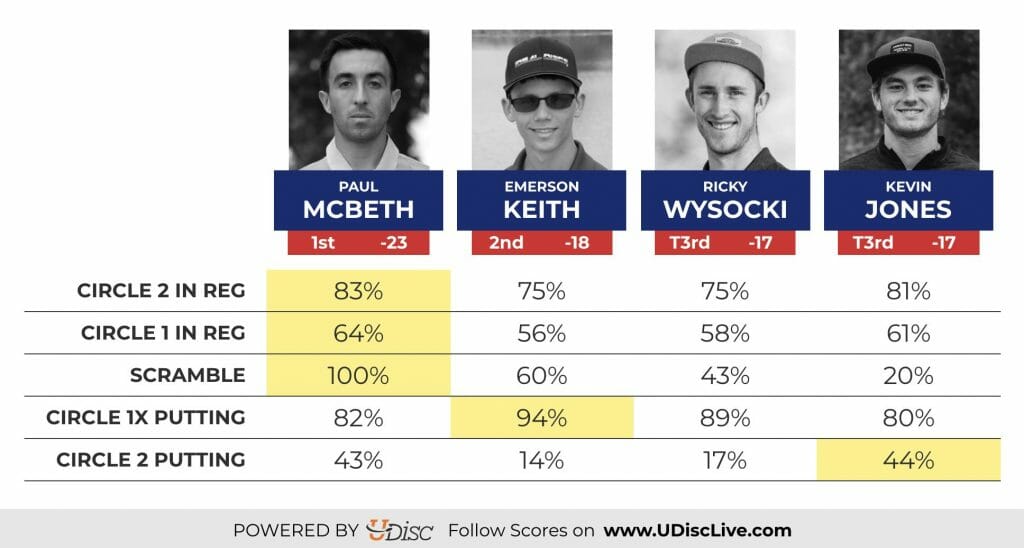 ---
The lead card of McBeth, Keith, Wysocki, and Jones tees off at 2 pm Central on Disc Golf Network and the Disc Golf Pro Channel YouTube.