Round 1 Recap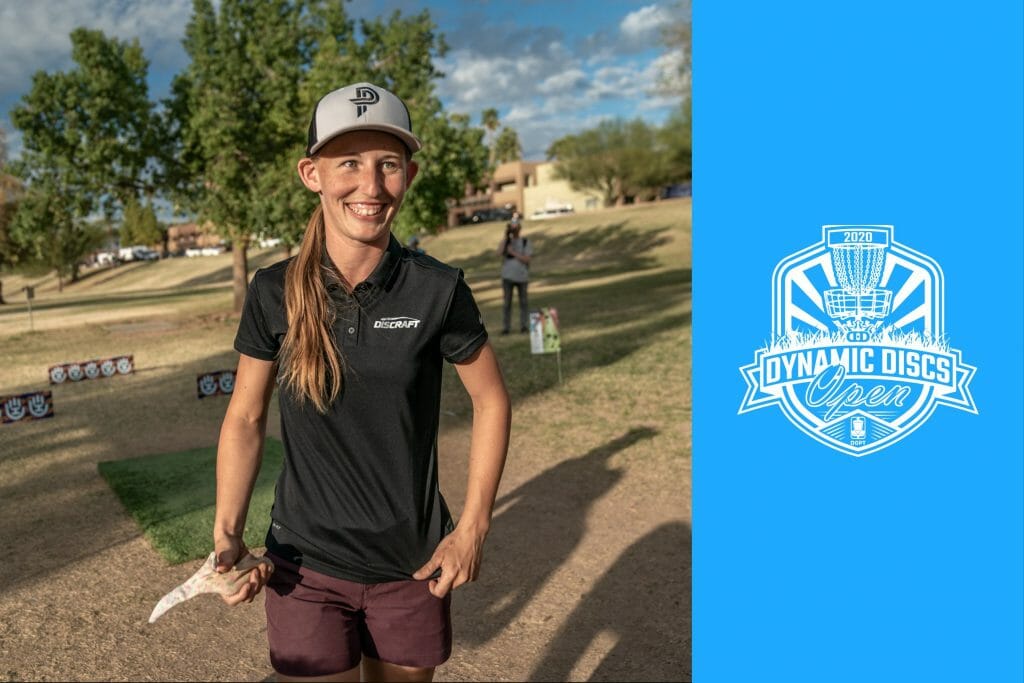 The return to the Elite Series at the Dynamic Discs Open showed a bit of competitive rust on the players. With the field being very familiar with the course at Emporia Country Club, however, we were able to see some impressive outings on day one.
Paige Pierce hasn't finished below second at the Glass Blown Open since a third place showing in 2011. With the DDO essentially replacing the GBO for 2020, Pierce picked right up where she left off. A 1016-rated 7-under par 60 puts her ahead of the field by eight strokes with the only score under par. An eagle on the par 5 hole 9 helped offset three OB strokes and a double bogey.
Kona Panis played her best round ever at ECC to start the tournament in second place at 1-over par 68. Her birdie rate of 22% was behind only Pierce's for best in the field, and her 40% scramble rate was top of FPO.
Hometowner Paige Shue had a lot of white on her UDisc Live scorecard. Had it not been for a 50% Circle 1X putting rate she may have turned a couple squares blue. She is currently third at 2-over par 69.
Back-to-back birdies to start the round had Catrina Allen looking dangerous. She was unable to shake-off a three-putt triple bogey on hole 5, though, and only recorded one more birdie on the round. The reigning GBO champ is tied in seventh at 5-over par.
Heard
"There was a headwind today, so I threw it a little to the right of the basket and it rose my disc up right into the basket. I was kinda scared of throwing that hole because I never practiced it with a headwind." – Deann Carey on her island hole 16 ace. She threw a Champion Leopard3 on the 258-foot layout.
"Sticking to my game plan. Controlling my discs in the wind. Keeping it low. Banging putts." – Kona Panis on why she was successful on Friday.
Statline
Final standings could all come down to hole 18 Sunday. The hard right-turning 380+ foot shot was the hardest hole on the course in round 1. Only Pierce and Allen were able to get in Circle 2 in Regulation, and a third of the field bogeyed or worse.
---
The lead card of Pierce, Panis, Shue, and Rebecca Cox joins the live coverage on the Disc Golf Network at 4 pm Central.