The Oklahoma film crew was in the midst of its first full season on tour in 2020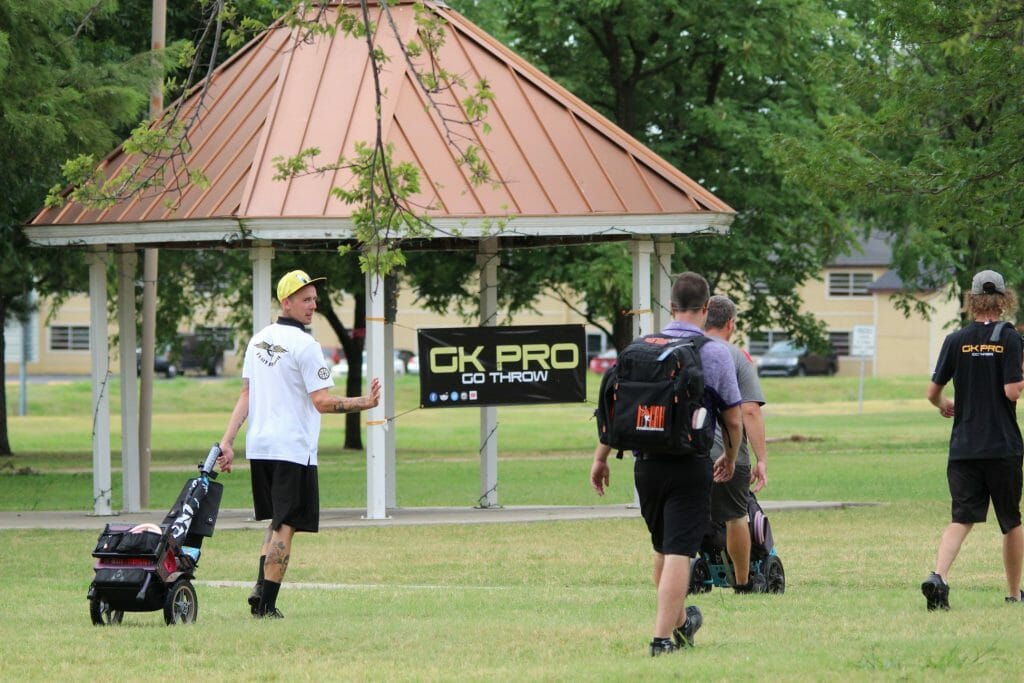 This is the first Ultiworld Disc Golf contribution from video production crew GK Pro. "A Quick History" is adapted from an original post on GKProDisc.com.
January of 2016 offered an entire new beginning for friends Gabe Dao and Kristopher VanBecelaere. In a 1993 Chevy Conversion van, the two headed out west from Tulsa, Oklahoma on Interstate 40. They went not only to to explore the western United States but also were in search of a clear mind and the new lifestyle of living on the road.
The duo split everything they had to make the trip happen. They would journey through 10 states, putting thousands of miles on the capable older van. Over eight months of their epic journey they visited many of the National Parks, seeing places like the Sierras in California and the Cascades in Washington.
Hiking, long boarding, and lots of basketball were ways to waste time in between parks and states. But the one activity that was new to them was disc golf.
Once arriving in Colorado they met up with a friend, Ryan Tracy, who had some extra discs. After playing a round at Johnny Roberts in Arvada, Colorado, Gabe and Kris immediately bought Innova Starter Packs and got the bug.
---
Gabe and Kris were playing every disc golf course in the Denver and Boulder areas. On the weekends they would drive further and find courses in the Rockies. Camping in the van left plenty of time to scour YouTube disc golf content. They settled in Denver for a few months and were refining their skills. But summer was ending and the commitments of the fall season brought Gabe and Kris home to Tulsa.
But just like the new beginnings of the van trip eight months prior, they found that Tulsa had a thriving disc golf community and many excellent courses. In September of 2016, playing a casual round at Hunter Park in South Tulsa, they met Bobby Cox and invited him to join them in a Tulsa Disc Sports Association tournament at Chandler park later that month.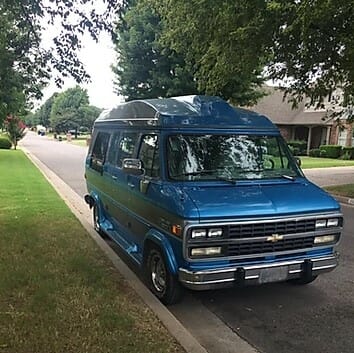 After playing for a few months in Tulsa, Gabe and Kris really wanted to go out to Colorado again, mostly to play a round at Beaver Ranch Disc Golf Course. They invited another companion, Isaac George, who at the time hadn't ever seriously played disc golf, but was excited to fly his drone around the mountains. The four of them loaded up Bob's mom's van and headed to Colorado.
This trip would be the first time starting some sort of media company had been floated.
So by the end of the year the four were playing almost every local mini and getting to know the disc golfers in town. One of those disc golfers that they were starting to hangout with was Blaine Williams. One afternoon they were watching some coverage on YouTube and started to explore the idea of filming their own local tournament. A couple weeks later Kris bought a used drone and started to fly the local courses and publishing fly-throughs on YouTube. The thought being that people could look up a course that they hadn't played before and get a good perspective before traveling.
Blaine would be the connection to local tournament directors, and was able to get permission to film the next tournament in town, The King Of McClure. Using only smartphones the crew was able to record the entire 18 holes with two camera angles and drone fly-throughs. That was the start of GK Pro providing coverage for local tournaments. Over the next few months the guys traveled all over Oklahoma filming tournaments. As they slowly started to gain a following and refine the production process for filming and editing, the Oklahoma Open invited them to film the 2018 tournament.
The 2018 Oklahoma Open was the first break through moment for GK Pro with Eagle McMahon's ace on hole 6 in the final round and fierce competition with the 2018 World Champion, Gregg Barsby. This gave them regional name recognition and opened up the opportunity to start filming tournaments in Texas. Matt Siri, who had worked with GK Pro on smaller tournaments, invited GK Pro to the film chase card at the 2019 Nick Hyde Memorial Open in Texas.
When the DGPT introduced a bidding system, GK Pro felt confident that they could provide quality coverage and decided to bid on the Ledgestone Insurance Open and Idlewild Open. In July of the 2019 season the DGPT hired GK Pro for the first time to provide post-production coverage of the Tour. With the success of these tournaments GK Pro topped over 10,000 subscribers on YouTube.
Kris, the founder of GK Pro, is the main drone pilot. Blaine has stepped up to fulfill the role of throw cam and liaisons between the tournament directors and GK Pro. Gabe works on commentary with Bobby, and also they both film catch cam and the reaction cam. In addition, Bob is part of the post-production process helping Kris with the editing. Isaac George provides technical assistance to the film and post production process and also assist Kris with some day to day operations at GK Pro.
GK Pro made the switch to go on tour full-time in 2020, providing post-production coverage of the lead women's card at DGPT events, and was scheduled to cover chase cards for both divisions at various PDGA National Tour events before the season was postponed.