It came down to two European big shots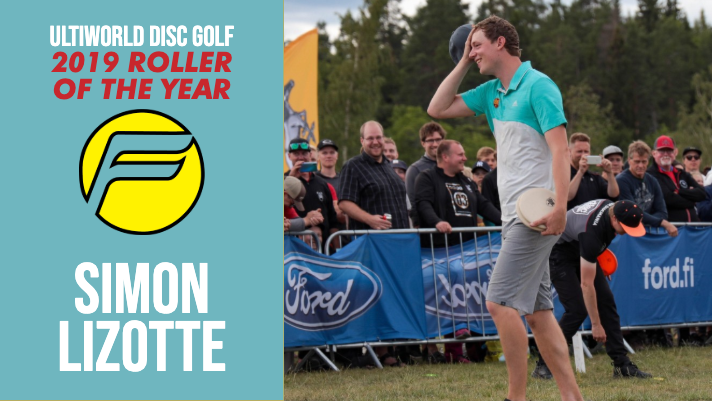 Ultiworld Disc Golf's 2019 Roller of the Year voting is presented by Friction Gloves; all opinions are those of the author. Check out our review of Friction's DG Gloves here.
With two of the more memorable rollers of the season to his name, there was a good chance Simon Lizotte was going to make it to finals. Ricky Wysocki poised a real challenge, however, with his European Open stunner.
In the end, it went to the power over the finesse. Was the hole downhill? Sure. But Lizotte still put the angle down to perfection to have his disc fade right toward the pin 230 meters away to land inside the Circle. It's unfathomable.
2019 Tyyni Hole 18 Simon Lizotte Roller Drive