Be honest, how many discs do you own?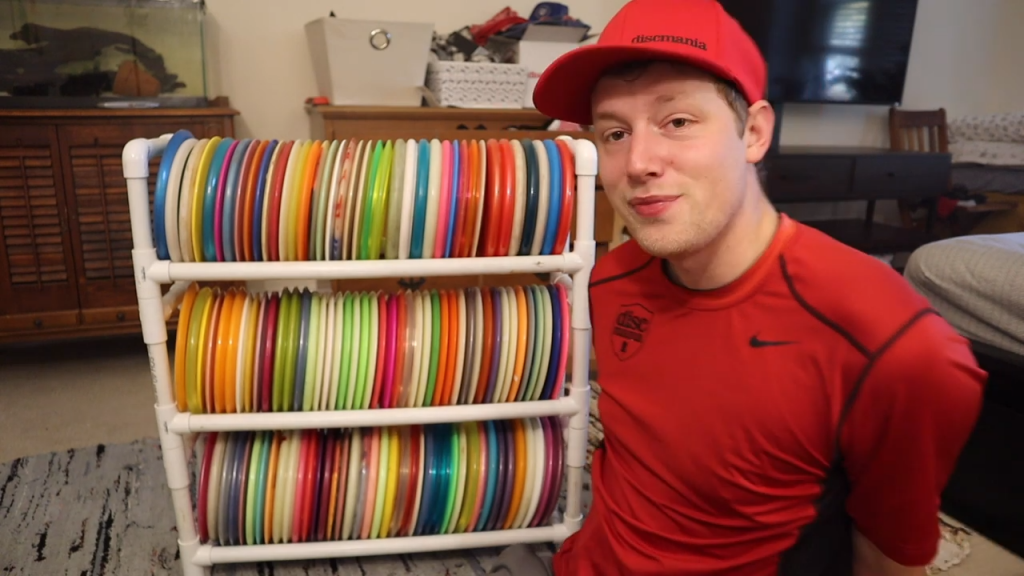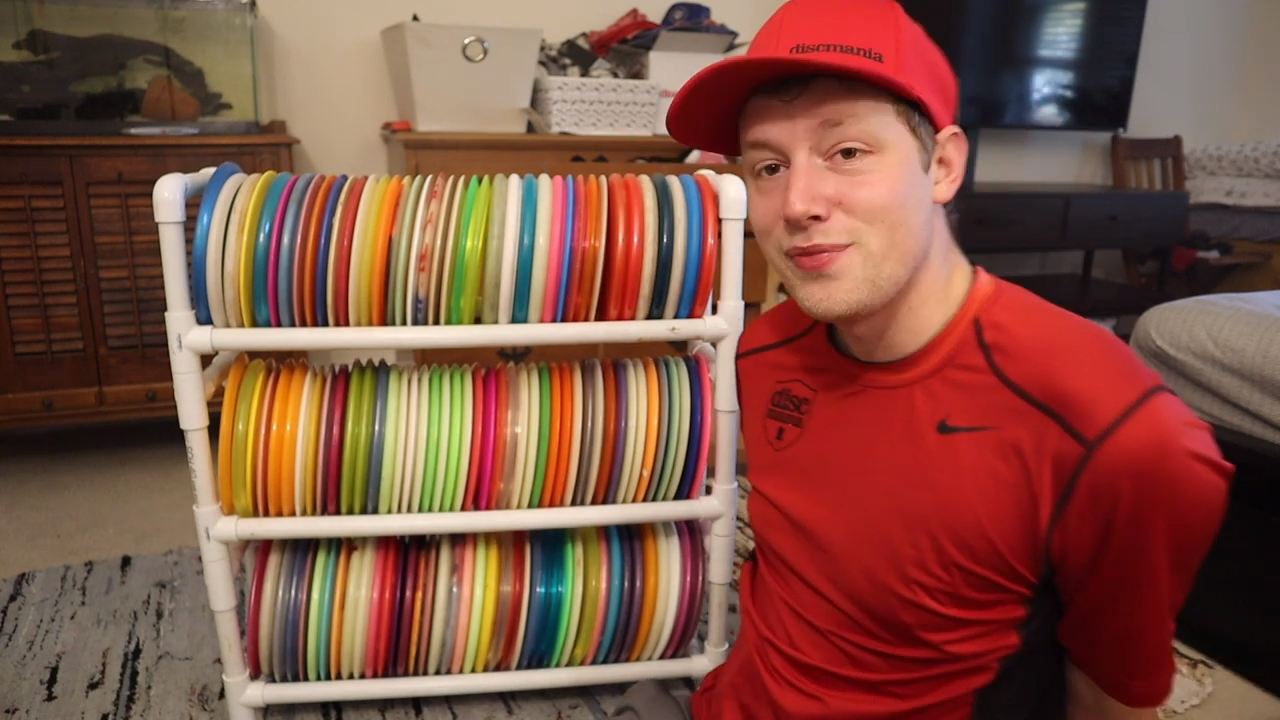 Look, I get it. Buying plastic is fun.
When the investment is less than $20 it's pretty easy to justify that limited edition burst disc. And grabbing that special stamp to support a touring player is important in the current pro climate.
But listen, what are you doing with all those extra discs just lying around? It's fun to joke that your partner has again called you out for another package from Infinite Discs arriving on your doorstep, except they probably have a point.
Just watch Simon Lizotte's newest vlog and you'll see what I mean.
Simon Lizotte In The Bag Disc Collection
There are a little more than 120 discs1 on Simon's rack that he says makes up his entire collection. That's not accounting for the discs he had in his bag, or some he says are probably back in Germany. Still though, when you think about it, that's not a lot of discs.
Simon has been a sponsored pro for the better part of a decade2 and has seemingly unlimited access to discs, yet he only has 120-ish in his possession.
How many discs are you holding onto?
And maybe Simon isn't the best pro to compare disc stashes of. He has given away complete bags in the past with runs of molds Discmaniacs generally hoard. He doesn't travel around the country in his own van selling plastic. He even says in the video that he doesn't really overdo it on his yearly allotments, as if Discmania would tell him to reel in his requests.
If one of the most naturally-gifted Frisbee throwers of all time isn't out here with a storage unit full of discs, maybe you don't need to be either.
---
give or take, it's hard to count ↩

since 2012 ↩