VVD has been battling injury for several weeks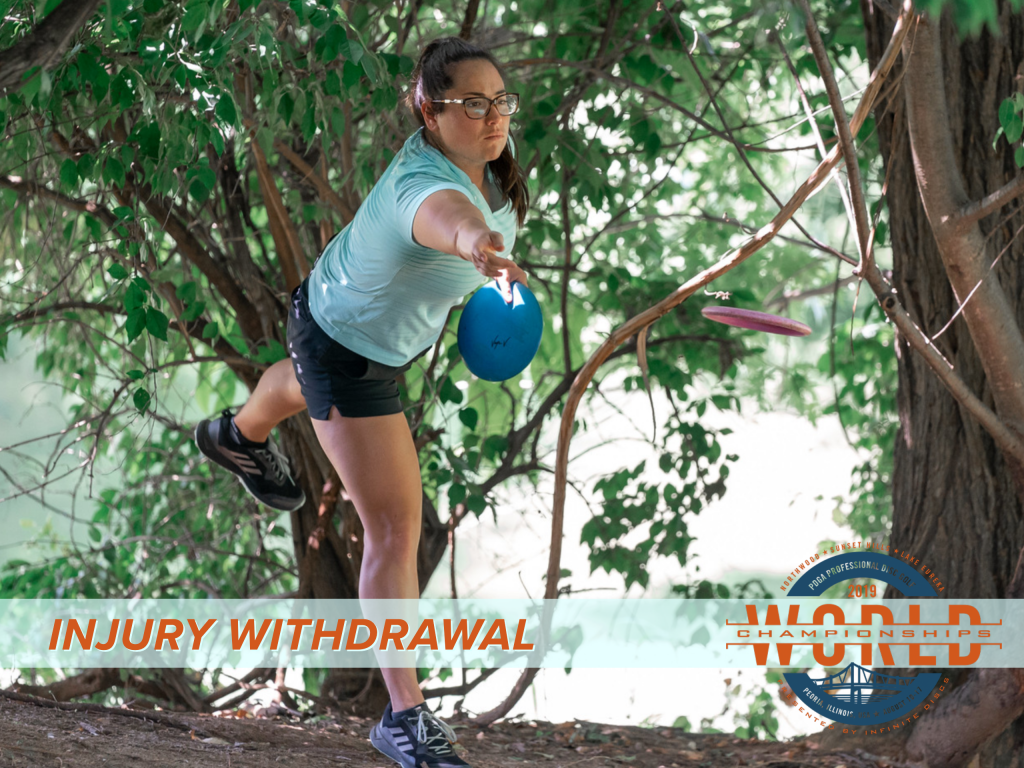 Vanessa Van Dyken withdrew from the 2019 PDGA Pro Worlds in Peoria before the fourth round on Friday. She said a finger injury she has been struggling with returned.
"I've been battling this thing called trigger finger," Van Dyken told Ultiworld Disc Golf. "It started about a month and a half ago. First it was just sore in the ring finger knuckle area…so I didn't think much of it and I played Ledgestone, CCR, and DGLO.
"After DGLO, in the morning when I opened up my fist my ring finger stayed shut and wouldn't open, and then finally snapped open. So I decided to rest it for about a month and it never got better."
After visiting a doctor, Van Dyken was given two options: surgery or a series of steroid (cortisone) shots to the area. She had her first cortisone treatment last week, but due to the recovery time after the shot, she was not able to get any practice rounds in. After making it 54 holes, the finger was not feeling well Friday morning.
"There has been slight pain but this morning when I woke up my finger was stiff and I just felt that it was not worth playing if I'm risking hurting the finger further," Van Dyken said. "Especially because that's why I injured myself in the first place. Playing even though I had pain, and I don't want to keep making the same mistakes."
Van Dyken was registered to play the Delaware Disc Golf Challenge next week but has not yet made a decision on her playing status.