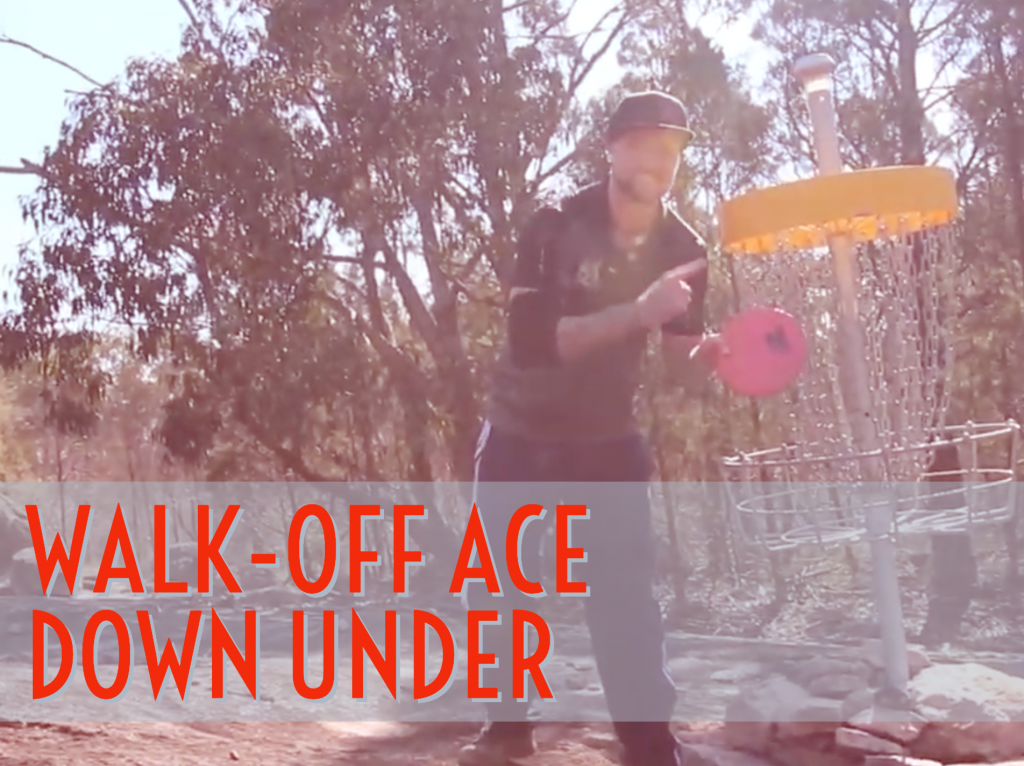 In the final 9 of the recent Queensland Disc Golf Championships presented by Gateway, Aussie Rhys Kruger had fought back from a three throw deficit to last year's champion and fellow Queenslander Darnley Pearson to be two throws ahead with two holes to play.
Kruger's putt for birdie on the penultimate hole missed and rolled away though; the bogey 4 giving him just a one throw lead going into the last hole.
Hole 17 at the Granite Mountain course in Western Queensland is a tricky, steeply sloping 215-foot challenge with an all-granite fairway and an away-sloping green made of the same grey rock that gives the course its name.
"I did not want to be putting downhill," said Kruger. "I wanted to make sure I landed within 10 meters of the basket and that I had an uphill putt for birdie. That way if I didn't secure the win at least I could get par and force a playoff."
Well, he did one better than that. Australia's Cut Roll Media caught the hole-in-one that secured Kruger the victory. As far as ways to win tournaments go, it doesn't get much better.