A Norwegian gem worthy of its own epic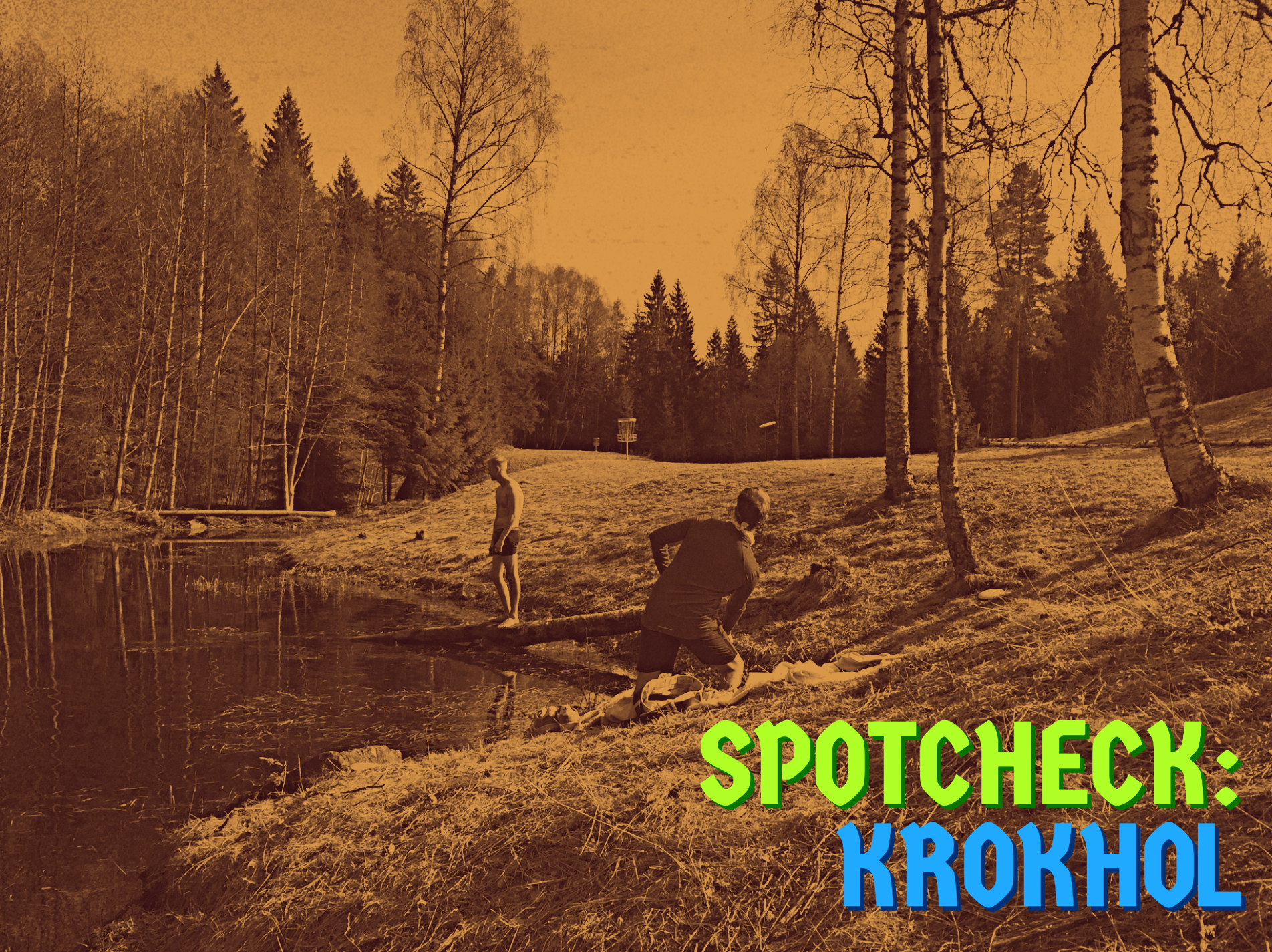 I'm in Oslo for my annual journey to the heaviest music festival in Scandinavia, the Inferno Festival, which takes place here every Easter weekend.
This year, wedged in between a veritable smörgåsbord of crushing acts such as Detroit death metal stalwarts The Black Dahlia Murder, Icelandic black metal juggernaut Misþyrming, and the band that broke music, Sweden's own Opeth, the deadliner on the bill is Krokhol Disc Golf Course. Krokhol is heavier than a breakdown and more technical than the Québec death metal scene. Teeing off on hole 1, I imagine for a moment I'm seeing Gregg Barsby off in the distance, standing on the edge off the bluff by the basket in his trademark Dying Fetus T-shirt, flying the horns and letting his flaxen locks whip in the wind to a backdrop straight out of Lord of the Rings.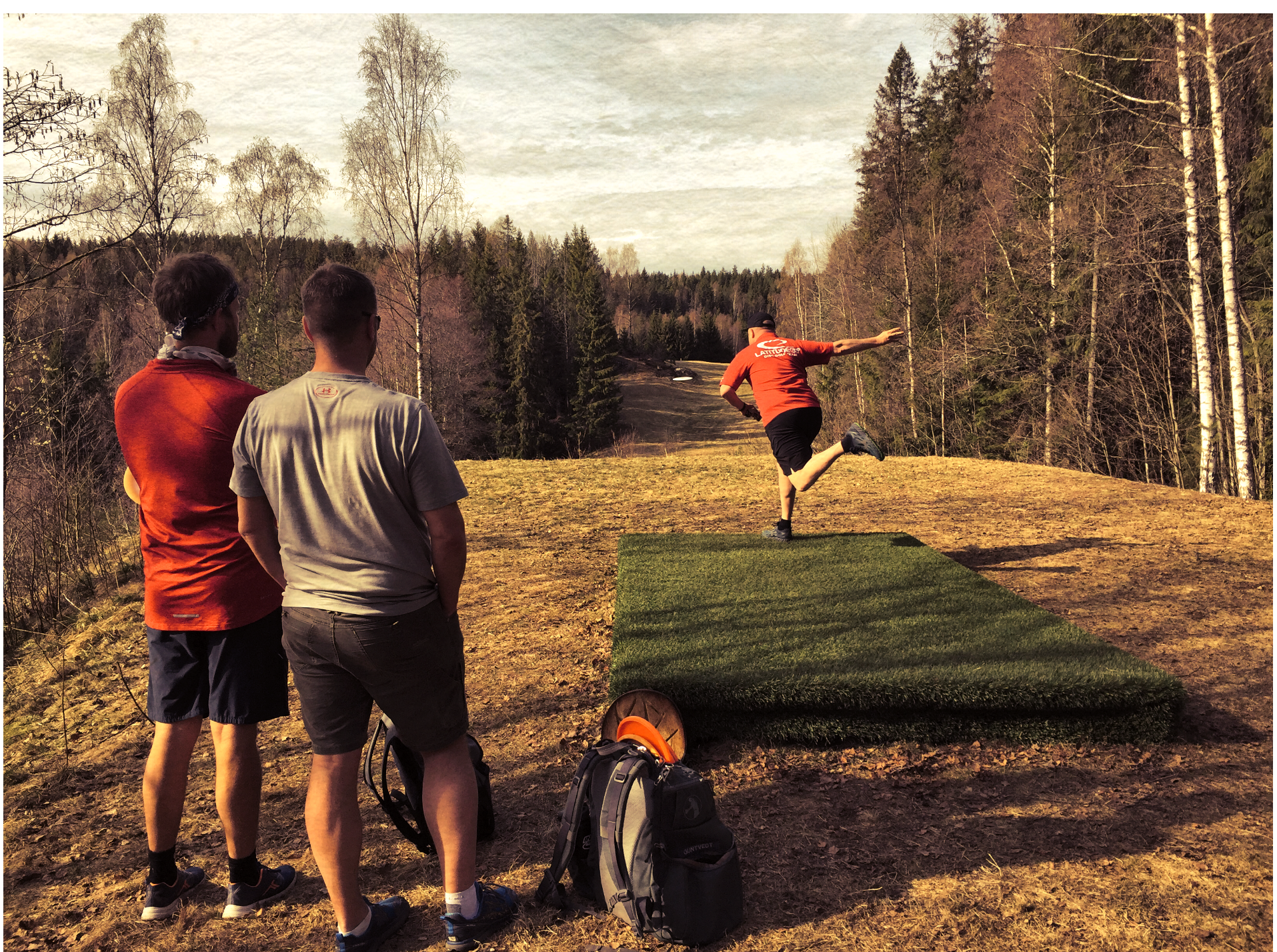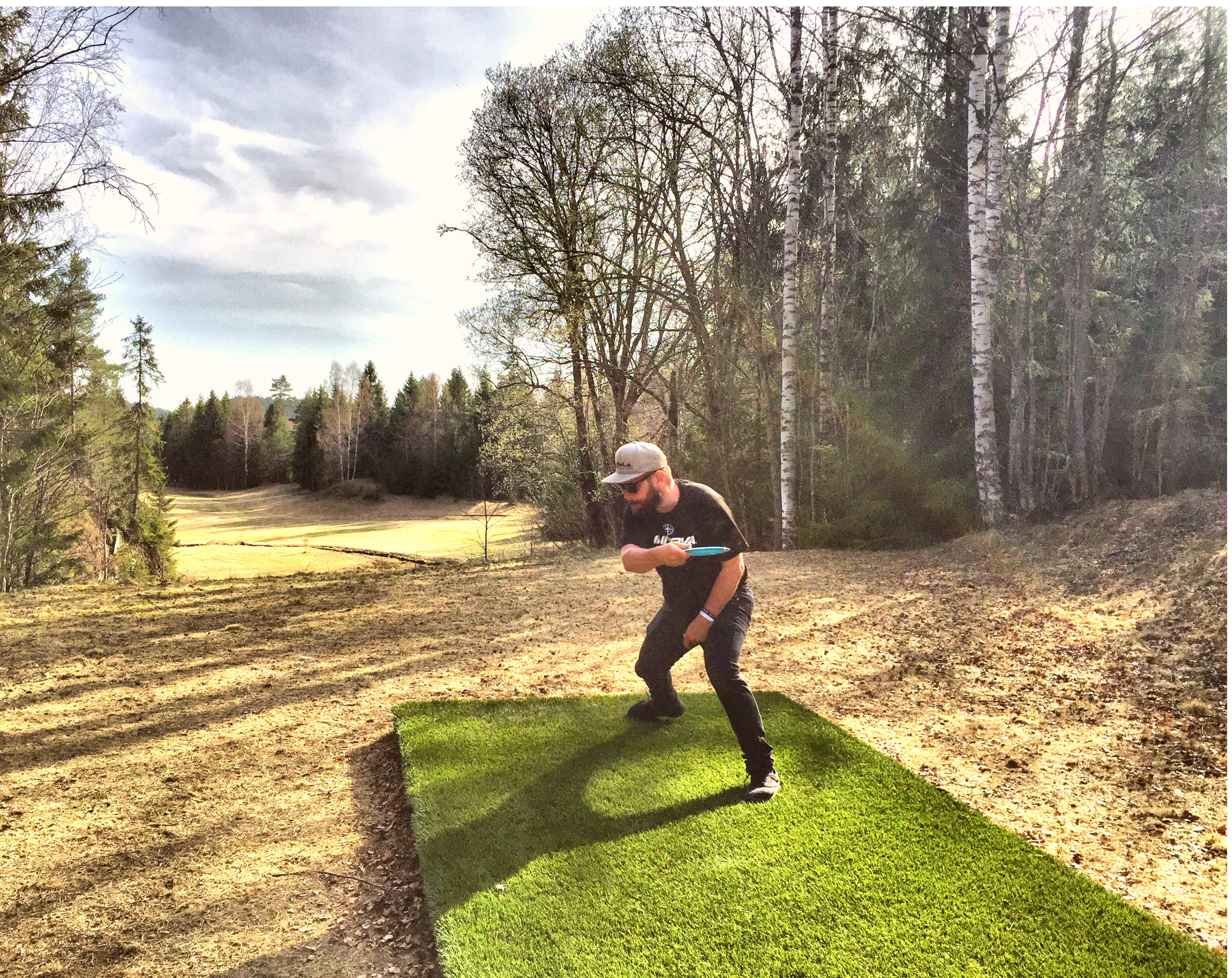 This course is like your Double Black Diamond run at a Rocky Mountain ski resort, and if you're not packing at least a 400-foot arm, every drive will feel like doing cartwheels on hardpack and crashing into a tree. Lars Somby, the course designer, who joins me on my card for the club weekly, packs a big arm, and proceeds to park most holes on his way to a demoralizing 7-under par. My own ramen-arm won't even carry me to the safe landing zone on many fairways.
According to UDisc, Oslo is the no. 2 disc golf destination in all of Europe, but with Krokhol DGC, Somby and his sidekick Slartibartfast aim to snatch the trophy away from Helsinki, Finland.
The course starts out by leading you up a steep hillside, first with a par 3 with the basket perched on a knoll, surrounded by death, then with a wide fairway par 4 where the basket is surrounded merely by deep torment. After that you briefly enter the thick woods, where a long and tight tunnel fairway opens up to a basket surrounded by, you guessed it, absolute death! Then it's time for a wide hyzer down the hill where death takes a much-needed cigarette break, and his understudy, the endless OB-line, fills in for a while.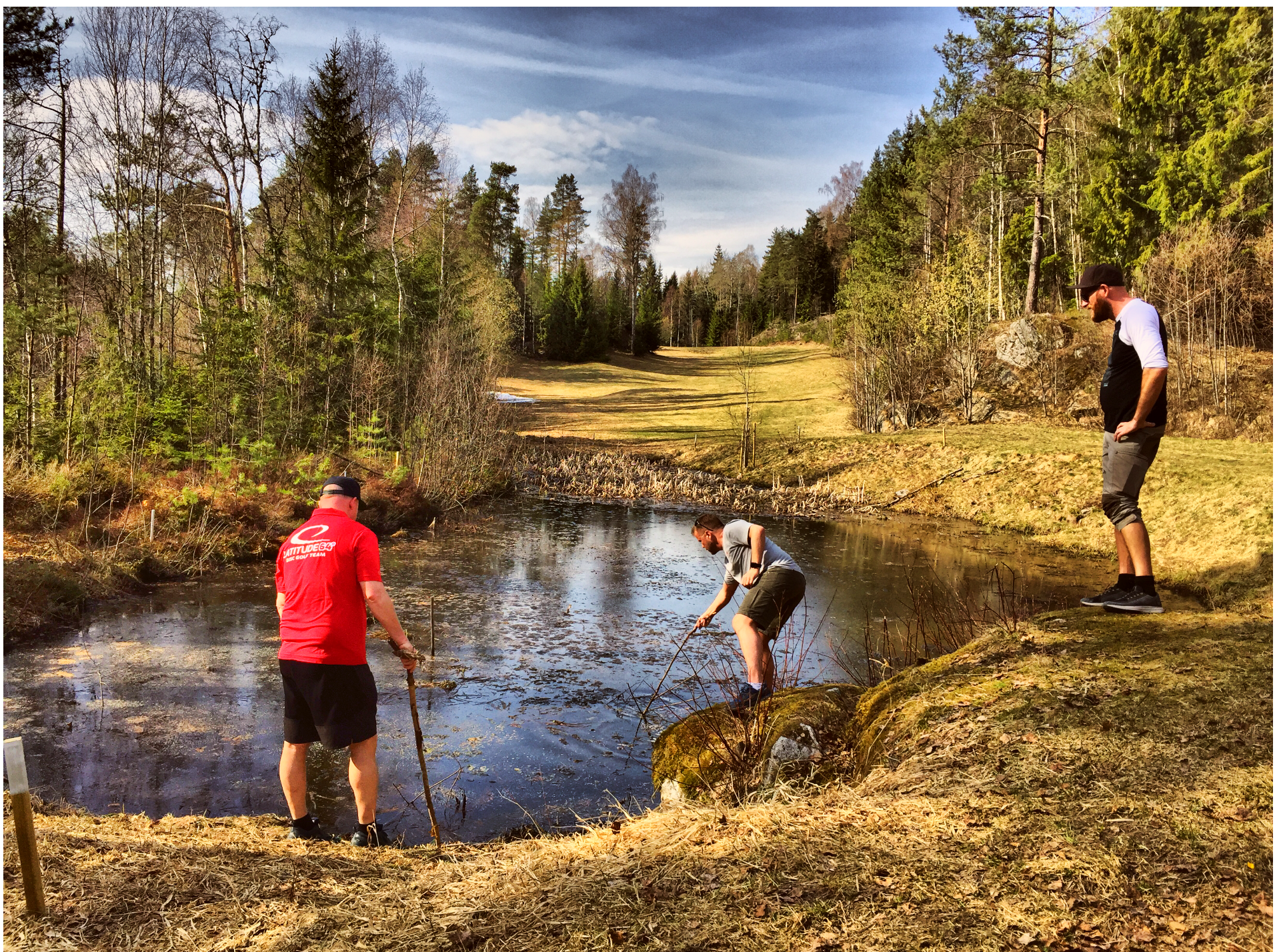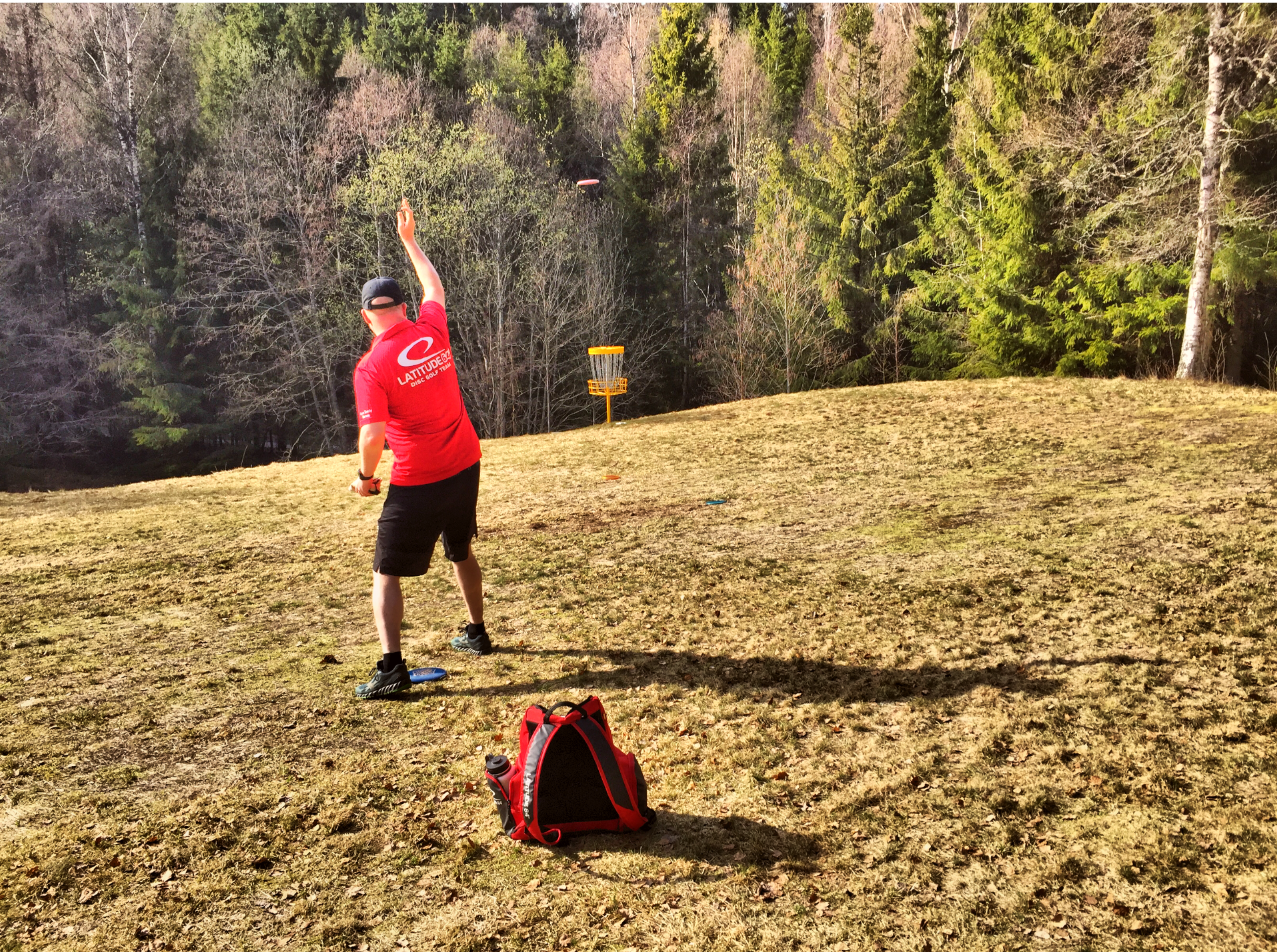 This is the theme for the entire course. Uphill, downhill. Death, water, OB. Risk, risk, some more risk, and a little bit of reward. Distance, sweet spots, death spots and some woods in between to break your stride once you've settled into hyzer mode. In a word — brutal! In the words of a better player; challenging and enjoyable.
But let's have the designer himself, Lars Somby, take it away and put a bow on it:
"Krokhol Disc Golf Course was designed to elevate the game of the players in Norway. For some time now we have noticed that to compete at a top international level, a player needs both distance and precision. The course is a par 61 with an average hole length of 145 meters. The length together with tight fairways, water hazards, tight OBs, and challenging basket placements makes KDGC a challenge even for the top players.

As the course gets settled in, the plan is to arrange EuroTour events, major events, and even the European Championships."