"Do you have a minute to talk about the rules?"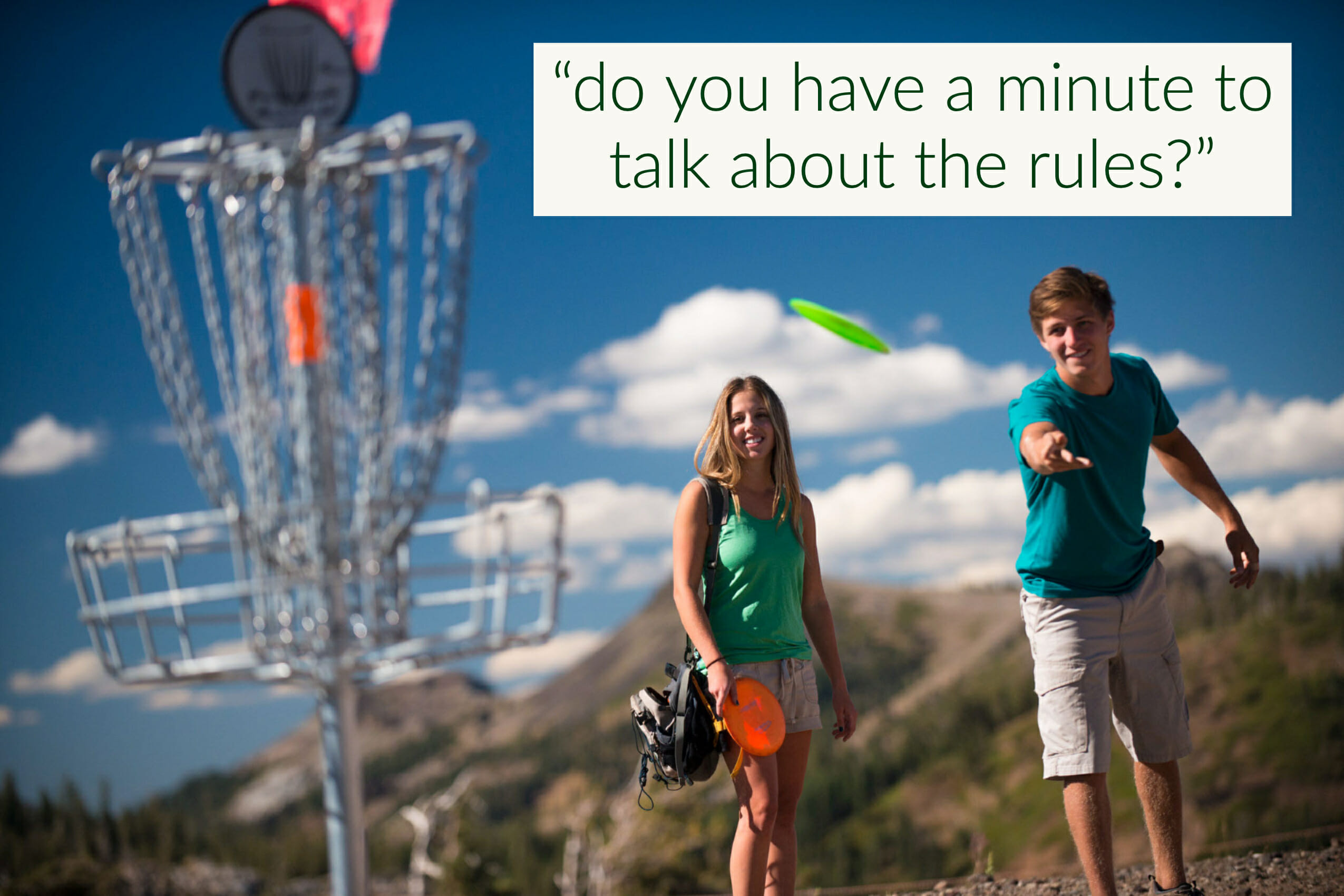 Asheville, NC  — This morning, local disc golfer Daniel Powell announced to assembled press that he doesn't understand the rules of disc golf. The LaQuinta Inn press conference was thought to be in reference to another Disc Golf Pro Tour media shift, but as Powell began reading from his Notes app, his personal agenda was quickly seen. The unabridged address is as follows:
Ladies and gentlemen of the press, it is with a heavy heart that I must confess to you all today that I have been playing the game of disc golf for 13 years without a proper understanding of its rules and regulations.

I am a man who abides by the rules, even while in casual play. This is a matter of integrity for me. For example, if either of my front 9 mulligans is worse than my 'official' shot, I STILL take the mulligan, because that's the kind of man I am.

I have heard from some that it is possible to "foot fault" anywhere on the course, while others hold that this is only possible in the putting circle or in tournament play. This ambiguity greatly disturbed me, and I set out to find the truth.

When I was learning to play, someone told me that once you're in the 10-meter putting circle, it was ok to advance past your lie once the disc hits either the basket or the ground. A couple years later, a new playing partner and mentor, Jesse, informed me that that lie was a lie.

Jesse told me about Rule 805.02, the Two Meter Rule, and how it clearly states it is only possible to foot fault within six feet of the basket, as that is the official putting circle ("Except in the state of California," he added). I would be forever indebted to him for being a voice I could trust.

Until I found out Jesse was a back-stabbing, lying son-of-a-disc when I read that rule for myself. I've been in therapy1 twice per week since then and was recently advised by my therapist2 to open up about my trust issues surrounding the rules of disc golf.3 So that's why I invited you all here today.

My voice may be small, but together I believe we can — excuse me, where are you all going?
Powell's address was reportedly cut short by the fact that he was the only person left in the room. The exact details are unclear — no representative from Ultiworld Disc Golf or any other self-respecting media agency remained at the press conference. At press time he was seen at a local course harassing players with a rulebook and his 12-Step Plan to "Make Disc Golf Great Again."
---
random draw doubles ↩

doubles partner ↩

stop talking to strangers about this ↩