Bitney and Allen win in Missouri, while disc golf 'royalty' reigns in North Carolina
Paige Pierce played three rounds at the Texas Women's Championship this weekend, but she really only needed two to take the win.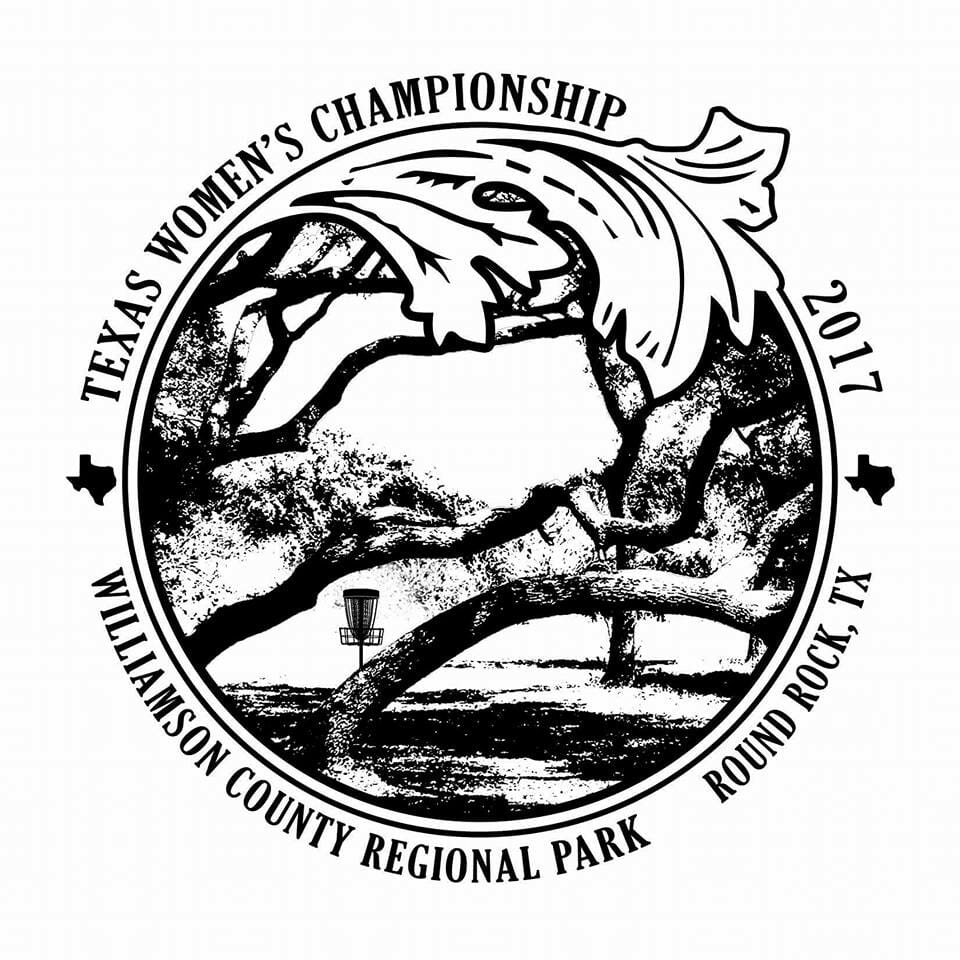 After a pair of strong Saturday rounds — including a second round that will likely be rated above the currently listed 999 — Pierce's victory was all but assured, as she had amassed a 19-stroke lead at Leander, Texas' Williamson County Disc Golf Course. Her final round 60 brought her to an 11-over par 173 total to best 2013 Texas Women's Champion Lisa Fajkus' 30-over par 192. Austin, Texas, pro Stephanie Vincent was six shots behind Fajkus at a 36-over par 198, and Kristina Gold rounded out the top four with a 42-over par 204.
The win was Pierce's fourth consecutive at the event and fourth in her career as she continues to chip away at Des Reading's record six Texas Women's Championships.
The second round, which Pierce said will likely increase by roughly 10 ratings points after the junior divisions were listed as having played the same layout as the rest of the field, was another step toward her goal of becoming the first 1000-rated women's professional.
"Getting a 1000-rated round or exceeding that is a goal of mine at every tournament," Pierce said. "Even if I'm leading, I don't want to take it easy and coast. I want to keep my ratings up, so that I can hit my long terms goals. Winning a tournament is kind of my short-term goal, but also to play well enough to increase my rating, I believe, is a dual goal every weekend."
Pierce is the fifth different woman to be the Texas Women's Champion in the event's 13-year history. This year's field boasted 106 competitors, up from 52 last year and, encouragingly, one of the largest areas of growth was at the junior level, which doubled in size across four divisions.
Madison Walker, who was in attendance but did not play in the event due to a lingering wrist injury, praised the event's Saturday format for its addition of the junior players. She also mentioned that the tournament's logistics — which had the junior players teeing off for a nine-hole event during the adult players' lunch hour — allowed pro women to caddie for the young players and parents who were playing the tournament to be able to watch their children participate.
"I think that's why they have such a large junior turnout, because the scheduling allows for everybody to go watch them and support them," Walker said.
Walker said she's making a point of focusing on women's-only events this year in addition to her usual stop at the United States Women's Disc Golf Championship.
"I think they are one of the most important things and one of the biggest things that does grow women's disc golf," Walker said. "I talked to so many women this weekend that said their first event ever was a women's-only tournament, and now they play regular tournaments, too. I think women's events are a really friendly environment and encouraging for new women that aren't as familiar with the game yet."
Walker in particular highlighted the Austin area's support of women, noting that the city's disc golf scene is supportive and forward-looking as they aim to help the event grow.
"They go as far as sponsoring women to play the event, taking care of their entry fees," Walker said. "They sponsored 30 women's entries fees, and even players like Lisa Fajkus sponsored a number of players."
The Texas Women's Championship was the seventh women's-only event of the 50 on the calendar this season. The next major women's-only tournament to feature a sizable professional field will be the Daisy Chains Women's Disc Golf Tournament in Watsonville, California, May 13-14. Both Pierce and Walker plan to play there before taking on the next major women's-only event in July, the bi-annual Rocky Mountain Women's Championship.
In other professional disc golf action around the United States, Lewis Bitney and Jennifer Allen took home A-Tier wins at the Taneycomo Throwdown in Branson, Missouri. Allen won big after her 17-over par 195 gave her a 34-stroke margin of victory, but things were much closer for Bitney.
After the first round, Bitney retained a five-stroke lead, but had to fend off James Conrad over the final two rounds. Bitney's 18-under par 160 total, though, ended up three strokes ahead of Conrad, who threw the hot score in each of the final two rounds — rated 1046 and 1036, respectively — to jump from fifth to second and finish with a 15-under par 163.
The new rulers of Castle Hayne, North Carolina, are none other than Nathan Queen and Elaine King, who were each crowned champions of their respective divisions at the Azalea Open PDGA B-Tier event.
Queen took down the Open division win by throwing a 33-under par 223, which was four strokes better than Travis Chumley, Lance Brown and Ryan Kenny, who all tied for second with 29-under par 227s. Collin Carter placed fifth at 28-under par 228, while Barry Schultz and Michael Johansen were each one stroke back and tied for sixth.
King, meanwhile, dominated the Open Women's field, finishing with a 20-over par 276 to win by 20 strokes.