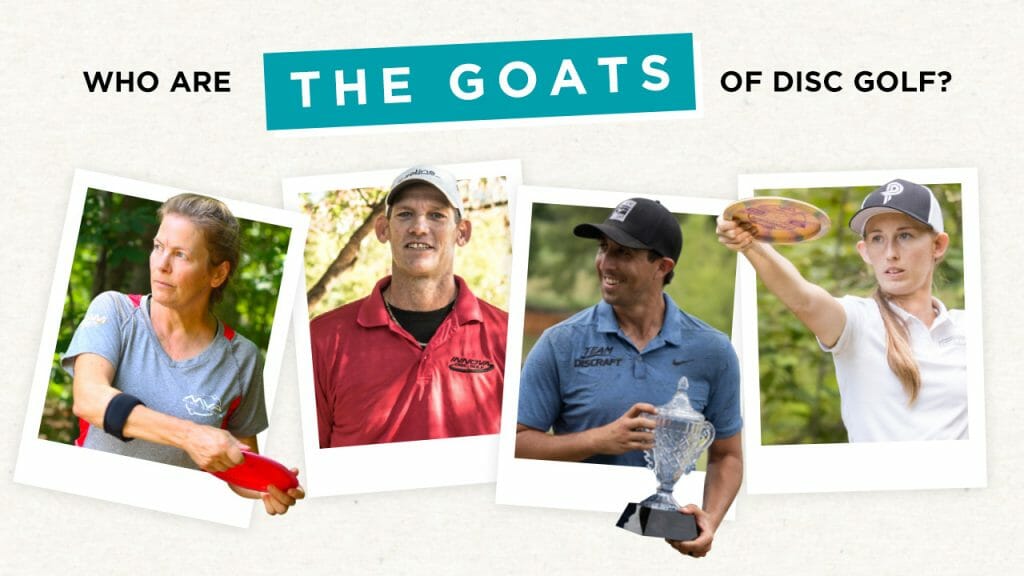 Part 2: Career Points
BY JESSE WEISZ
NOTE: This article, originally published in December of 2020, has been updated to include 2020 year-end data and corresponding analysis. There is also more data from the early years of disc golf. Part 1 and Part 3 have also been updated.
Comparing players from different eras is what makes the discussion about which athletes are the Greatest of All Time such a fun and challenging exercise. Everyone can understand that Ken Climo had an incredibly dominant run, but the level of his competition was not what is seen today. How do we account for that?
I have used the ranking data from Part 1 of this series to create a "Career Points" score to help quantify how players compared to the competitors of their time and then compare their relative success to that of players from different generations. Career Points will not tell you what would happen if player A from 1984 played against player B from 2019. It simply provides a measurement tool for recording the history of the game.
The point system takes the player's yearly ranking and assigns a point value. I scaled the points to better reward higher rankings. For example 100 points for first place, 85 for second, 75 for third, 66 for fourth, 51 for sixth, etc…
Here is the full scale that I used:

Below, I have put asterisks next to each player that has been enshrined in the Disc Golf Hall of Fame. The players who are towards the top that are already retired from Open competition will be good candidates for future enshrinement, barring any disqualifying behavior such as performance-enhancing drugs usage or a disc stealing scam.
Here are the top 25 MPO career point leaders (Follow this link for the top 100):
And here are the top 25 FPO career point leaders (Follow this link for the top 46):
A major issue readers may find with this method of allocating points is that it does not factor in how the depth of competition has increased over time. Additionally, the early disc golf rankings come from the results of the World Frisbee Championships, where the competitors in the disc golf event were also competing in many other disc sport disciplines.
For example, the first place ranking in 1975 goes to Tom "TK" Kennedy, one of the most important people in the history of ultimate frisbee. Dan Roddick wrote this about Kennedy's 1975 win in Frisbee World Newsletter: "Tom pulled the biggest upset of the weekend as he had never played Frisbee Golf before. Tom learned the game quickly, however, and put together three steady rounds on the Oak Grove Municipal Course to leave the regulars in the dust."
Compare that to today, where there are dozens of full-time touring players who are fully dedicated to disc golf, very few of whom will appear in this ranking because getting a qualifying ranking is so difficult. According to my scoring system, Kennedy scored more career points his first time ever playing disc golf than Philo Brathwaite (71) and world champion Gregg Barsby (99) have scored during their entire careers. That doesn't sit right.
As a result, I have created an era-adjusted version of the top players of all time, where I experiment with a simple mechanic to accommodate for the growing competitive field. I took the ranking for previous years and then depreciated yearly points by one for each year that they were in the past from 2020, and in the future, I would add one point for each year they are beyond 2020. For example, 1st place in 2019 is worth 99 points. 1st place in 2009 is worth 89 points. 1st place in 2025 will be worth 105 points. Tom Kennedy's #1 ranking in 1975 is now worth 55 points instead of 100.
Long term, I would like to create a statistically grounded era adjustment formula rather than this arbitrary one. For example, there were more than five times as many active disc golfers with professional PDGA memberships in 2019 compared to 1999. I think the case can easily be made for a higher depreciation rate, but, to be conservative, I am using this simple -1 rate in the graphs below for an equally simple reason: if we are too aggressive with era-adjustment, Career Points will no longer serve their purpose as a system for preserving history.
Here are the -1 depreciation level era adjusted top 25 rankings for MPO (and top 100 at this link):
And here are the top 25 era adjusted rankings for FPO (and top 46 at this link):
Chasing First Place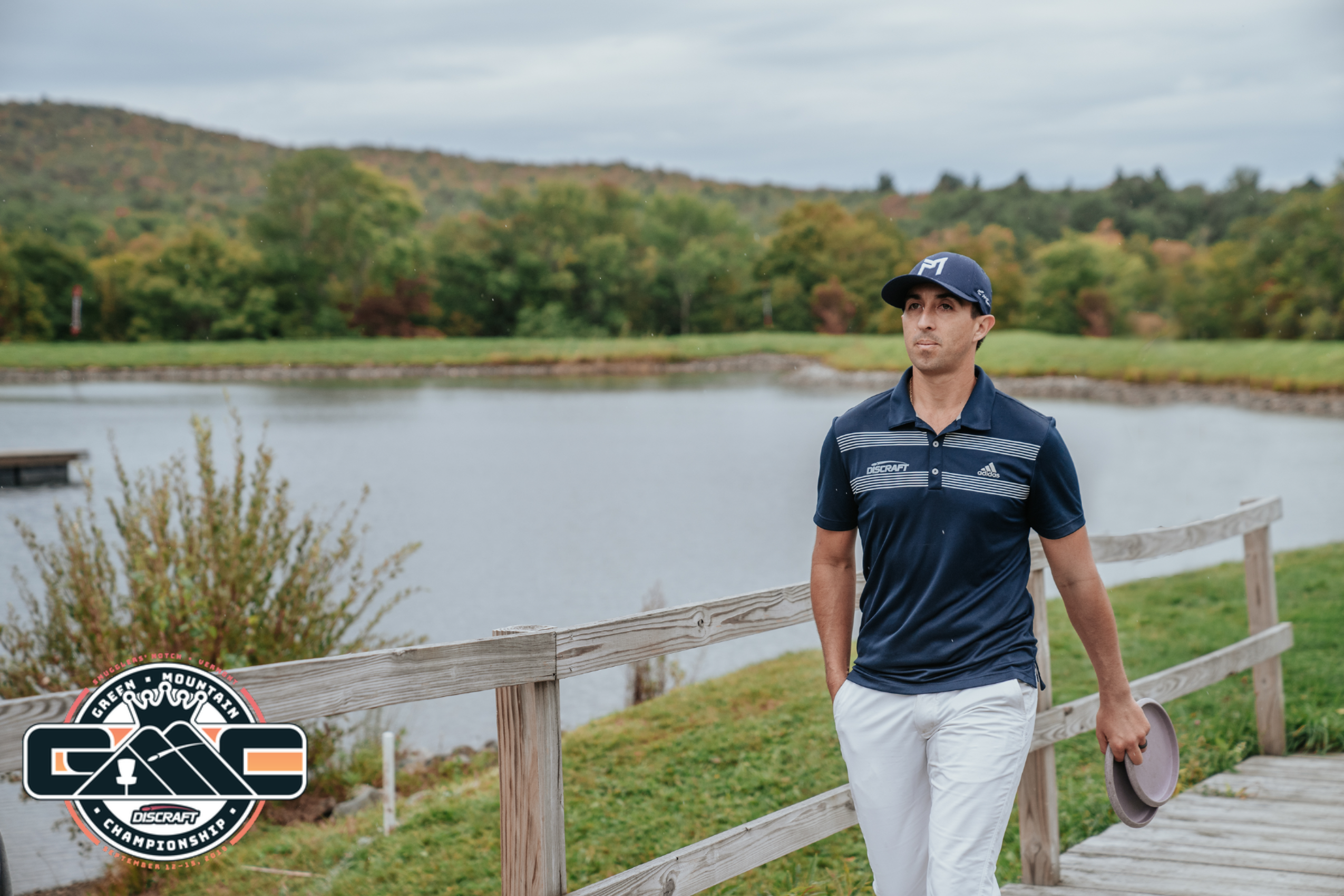 In non-era adjusted terms, Paul McBeth passed Steve Rico, Nate Doss, and Geoff Lissaman with his 2019 end of year rankings and in 2020 passed Dave Feldberg. He will then pass Barry Schultz in 2022 or 2023, barring decline or injury. If he can then add on another 10 years of being the best player on the planet, he can pass Ken Climo.
It seems pretty clear given how deep the field is that no one will ever pass Climo in raw Career Points. However, if we look at the Era-Adjusted version, McBeth passed Schultz in 2020 to take over second place and will just need another eight years as #1 in the game to pass Climo. (I don't think anyone is passing Climo in Career Points unless I crank up the depreciation level. I tried -2 per year and Climo was still ahead: 1118 to McBeth's 764.)
In non-era adjusted terms, Paige Pierce will likely pass Juliana Korver and Des Reading at the end of 2021 and Val Jenkins Doss at the end of 2022 or 2023. From there on, Pierce will need another 9 to 11 years at the top of the sport to pass Elaine King. Or, instead, she could go the same route King took and spend another few decades playing the game at a high level, even if she is no longer in the top five. If we use the -1 Era Adjusted version, she could surpass King in five to six years.
It is easy to draw comparisons between MPO and FPO. Pierce and McBeth are in very similar positions, with a few great players to pass in the next few years to get to number two in Career Points in their division. Both will find it difficult to get to #1 due to the increasing competitive depth of disc golf. That said, they are both likely to be the sport leaders in major victories and are already the sport leaders in earnings.
Other Players of Note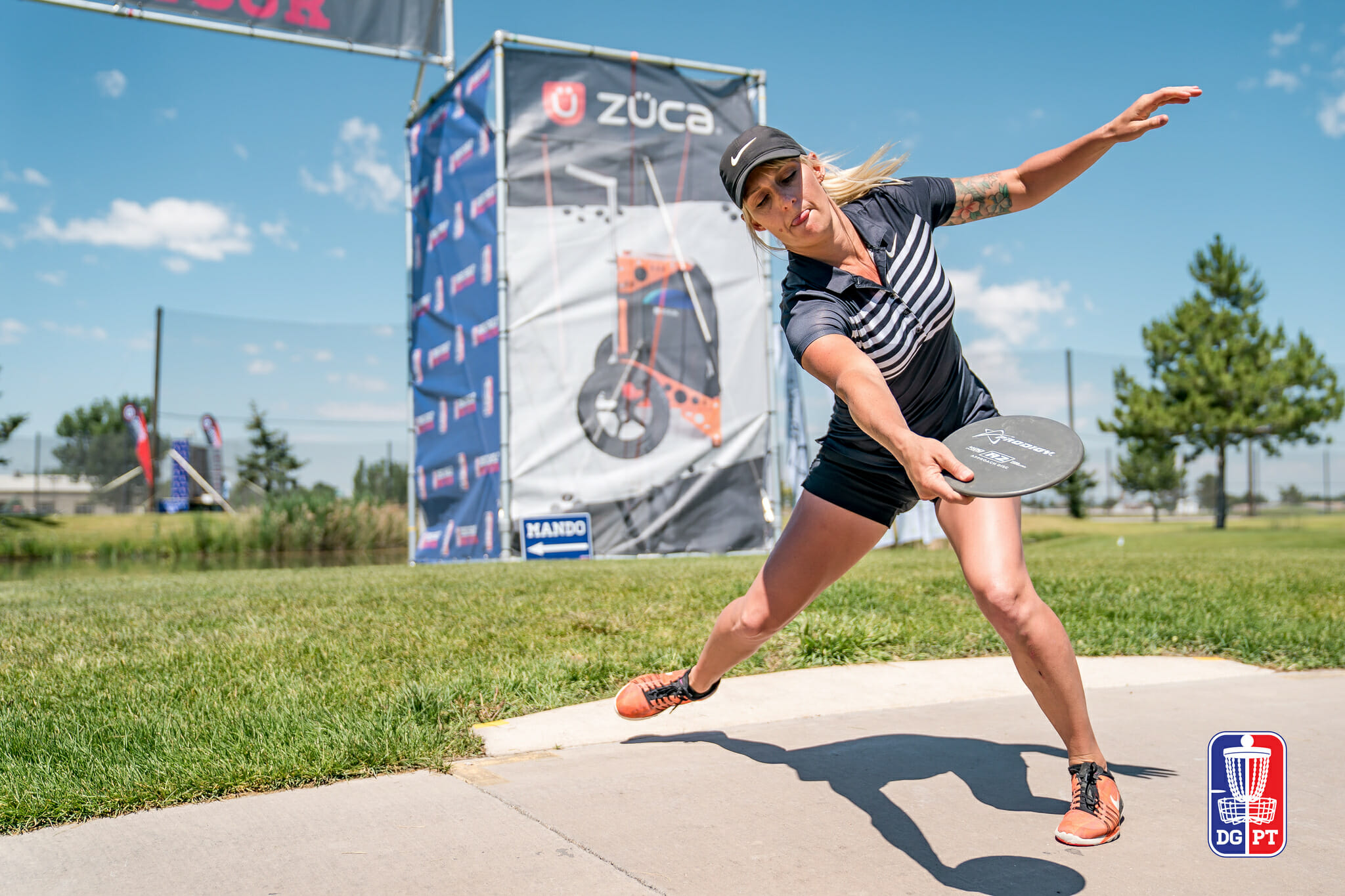 In MPO, Ricky Wysocki is already a top 10 player and will probably be rising in the standings alongside McBeth for many years to come. One of the highlights of the 2020 player ranking update is Nikko Locastro entered the top 10 in 2020, displacing Ron Russell. A player entering the top ten is pretty infrequent and will probably not occur again for several years. Josh Anthon is just outside the top 10, but his days of scoring Career Points (Top 20 year-end rankings) may be coming to an end. Paul Ulibarri, Matt Orum, and Cale Leiviska all have a chance at making it into the top ten if they can have a few more really successful years. If I had to bet, I would say Eagle McMahon will be the next player to enter the top ten and that it will happen somewhere between 2024 and 2026. (If we were using the -1 era adjustment method Anthon would already be in the top ten)
In FPO, Catrina Allen is not actually very far back from Pierce. Allen is older than Pierce by several years, but she has a good chance of still ending up in the top five all-time. Sarah Hokom is also a top 10 player. Surprisingly, there are no other current touring players in the top 25. Much like MPO, I would guess it will be another four to six years before another woman breaks into the top 10 and there is at least a 50% chance that person will be a European.
In the next and final installment of the GOAT series, we will use age curves to look at the career paths of the greatest players of all time and whether current stars of the game are on pace to join their ranks.
Below, Ultiworld Disc Golf subscribers can read about what MPO history would look like if Ken Climo had decided to dominate some other sport, like, say, the biathlon. Count your blessings Ole Einar Bjørndalen!
Bonus Content for The GOATs of Disc Golf: Career Points [Pt. 2] is only available to Ultiworld Subscribers
Already have a subscription? Log in
Feature articles are long-form, in-depth reporting and storytelling in a whole new format. Your subscription helps directly fund these exceptional pieces and Ultiworld's coverage in general. Thank you for your support!