Four-round tournament culminates in two-plus hour live show Saturday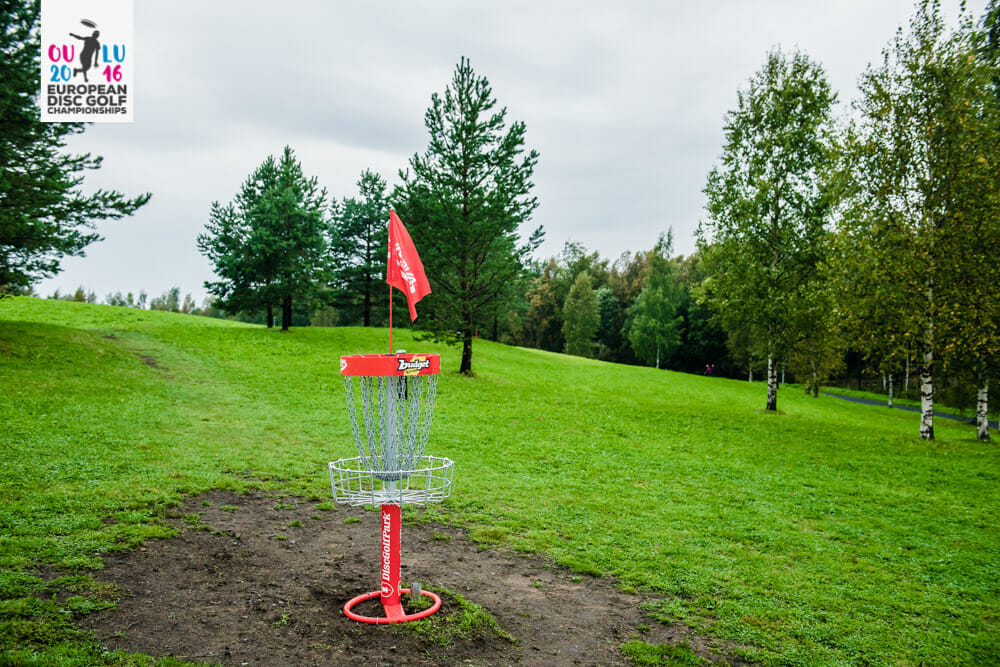 This week's European Disc Golf Championships – which are currently underway at the Meri-Toppila DiscGolfPark in Oulu, Finland – are notable not simply for high-quality contenders and scenic vistas. Yes, you'll recognize some of the names vying for the title – K.J. Nybo, Leo Piironen, Eveliina Salonen, for example – and the lush green fairways for which summertime courses overseas are known. There is one aspect of the event, though, that will certainly be foreign to any American disc golfers who follow the action: a 140-minute, $55,000 broadcast that will air live on Finland's national television station during Saturday's final round.
And according to tournament director Erno Väyrynen, the show is part of a calculated approach to growing disc golf that he and others in Europe, including Disc Golf World Tour director Jussi Meresmaa, have been building for more than a decade.
"The reason why there have been TV broadcasts in Europe is simple: Innova Europe and Spin18 have made it happen," Väyrynen said. "Our team has systematically planned and built the sport targeting crowds outside the sport since 2005 – the last European Championships in Finland. At the same time, timing has been perfect for growth in terms of clubs and volunteers."
That growth was instrumental in hosting the event in Oulu, a city that Väyrynen said boasts 10,000 disc golfers and 350 active club members. Organizers will call on 65 local volunteers to help the event run smoothly, in addition to a paid staff of 10 that pulls a week of overtime.
Beyond just a bustling local scene, though, the Oulu location also brings the Meri-Toppila course to the table. Its Par 61, 7,850-foot undulating layout adjacent to the Bay of Bothnia brings challenging gales and lush scenery, and Väyrynen pointed to a few signature shots: Hole 4, which has created tricky wind gusts in the past; Hole 8, a new shot that tees from a raised platform; and Hole 18, which flies a pond heading back to tournament central.
"It's less challenging compared to the previous Disc Golf World Tour stops at Järva and Nokia, but the scenic sea and the compact area make it easy and fun to spectate," Väyrynen said. "We expect 5,000 people on-site during the week."
Nybo, who fired off an early 3-under par round today and sits in 18th place overall, said he was looking to keep his play clean as he competed against a strong field that includes a bevy of Finland's best talent.
"Playing well, hitting all the fairways, making putts, and that will lead to beating the Finns on their home course," Nybo said. "I am not saying I will do it, but I will do my best. It is a great course. It can be crazy windy."
Weather concerns aside, though, Nybo said he was feeling extra enthusiasm after fans crowdfunded the 10-time Danish champion's trip to the event.
"I feel that people are supporting me and that is really great, good feeling," Nybo said. "I am grateful and so lucky to do what I love: play disc golf. And in all that, of course this is great motivation to win and give it all back."
Action at the European Disc Golf Championships continues with Round 2 on Thursday.