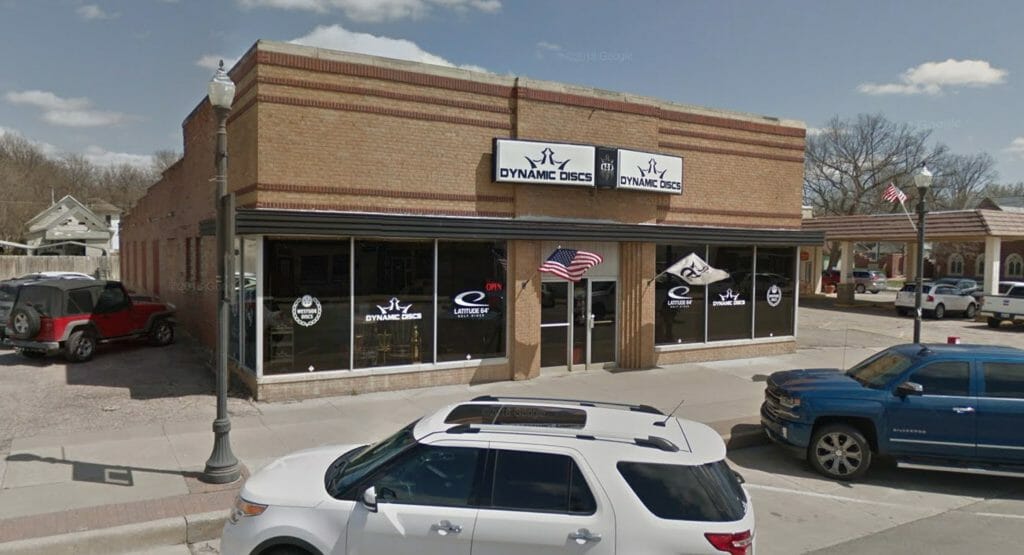 A Wall Street Journal article out today titled "America's Main Street Revival Goes Into Reverse, Cutting a Small-Town Lifeline" focuses on Emporia, Kansas, and the on-going economic challenges of the COVID-19 pandemic.
Dynamic Discs is featured as a success story.
Dynamic Discs, a 15-year-old retailer and wholesaler of equipment for disc golf with 50 employees, has seen some unexpected gains. It has one of its four stores in Emporia, along with 25,000 square feet of warehouse space. It started planning for pay cuts and furloughs earlier this year. Then interest in the sport—similar to golf, but with discs and baskets instead of balls and clubs—took off as people looked for outdoor activities, owner Jeremy Rusco said.
Dynamic's story is mirrored across the industry: disc manufacturers have been inundated with demand since the start of the pandemic and struggling to meet it despite maxed out production.
Other Emporia businesses have not been as fortunate. The loss of major tourism events — like the Glass Blown Open, which generated over $4.4 million in direct and indirect spending in Emporia in 2018, per the WSJ — have hit revenues at many of the stores that line Commercial Street alongside the Dynamic Discs retail store.