The possibility of severe weather could hamper WACO finish
A chance of storms may put a damper on the fast few cards of the Waco Annual Charity Open. I previously mentioned a chance of storms in the audio forecast on The Upshot and in the WACO preview article. The signal for storms remains persistent today, the last day of the event.
Around 4:00 p.m. central time storms should begin to form to the west of Waco, Texas. Storms will quickly form in a small cluster and move to the east. It appears the best chance of storms in Waco will be after 5:00 p.m. The average finish time for the last Open card has been roughly 6:30 p.m., which could create an issue with lightning delays.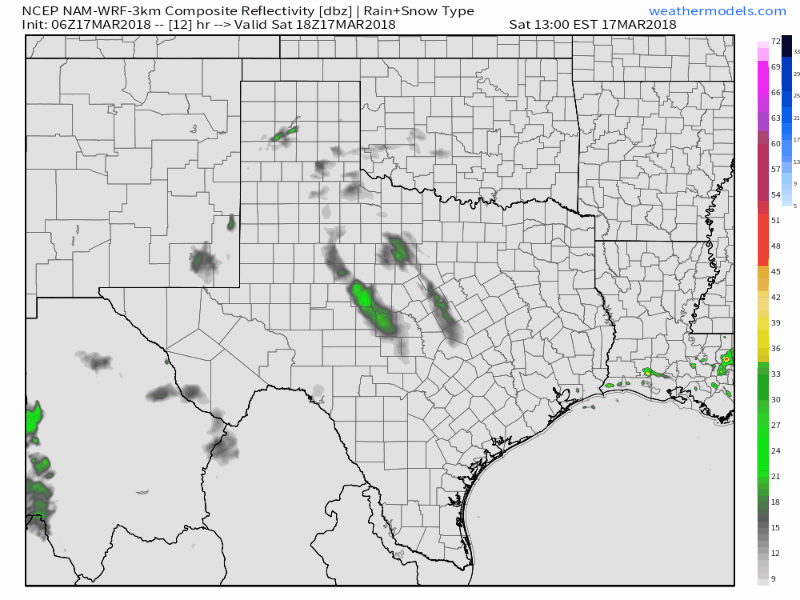 Outside of lightning, these storms may be particularly strong. They will be capable of producing heavy rain, lightning, large hail, damaging wind, and even isolated tornadoes. As such, the Storm Prediction Center, the branch of NOAA in charge of forecasting severe weather across the United States, has issued a level 2 out of 5 risk for severe weather. This should not be taken lightly.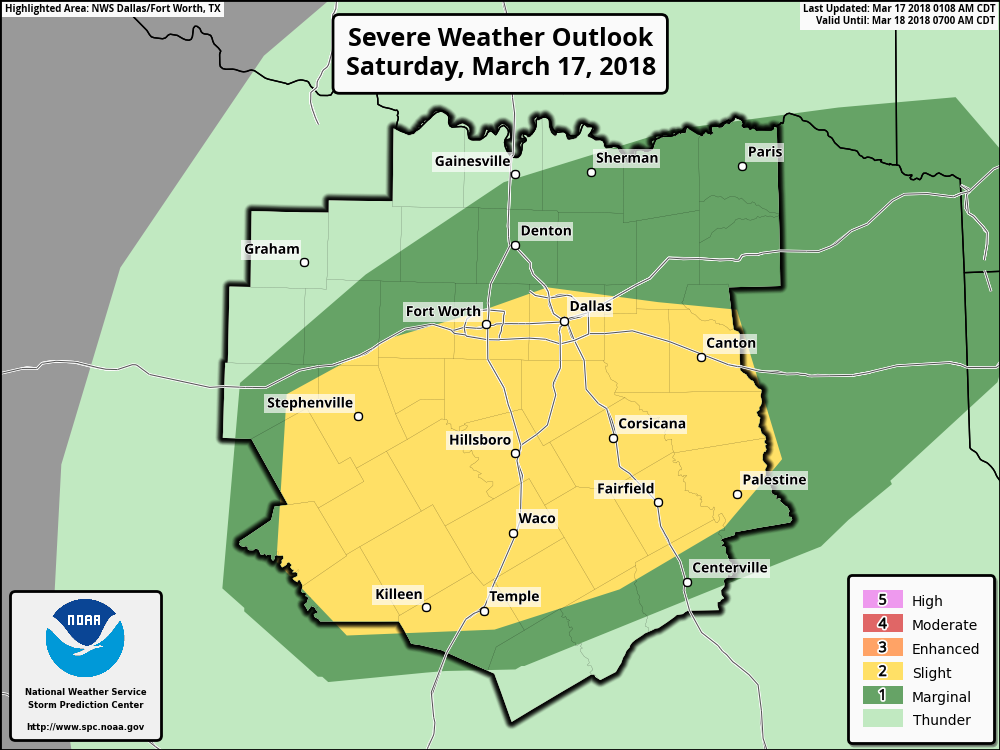 There is a slight chance that storms move just north of Waco. However, this may create some travel issues with players departing the course. According to the NWS in Dallas, Texas, the greatest corridor of concern is from Waco to Dallas, which lines up well with my forecasting.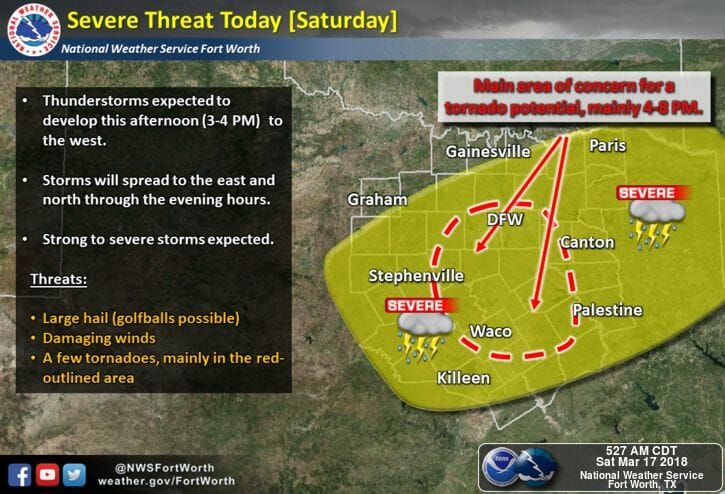 Outside of storms, southerly winds around 5 to 10 mph can be expected throughout the day, increasing some in the afternoon. Highs will top out in the low to mid-80's.