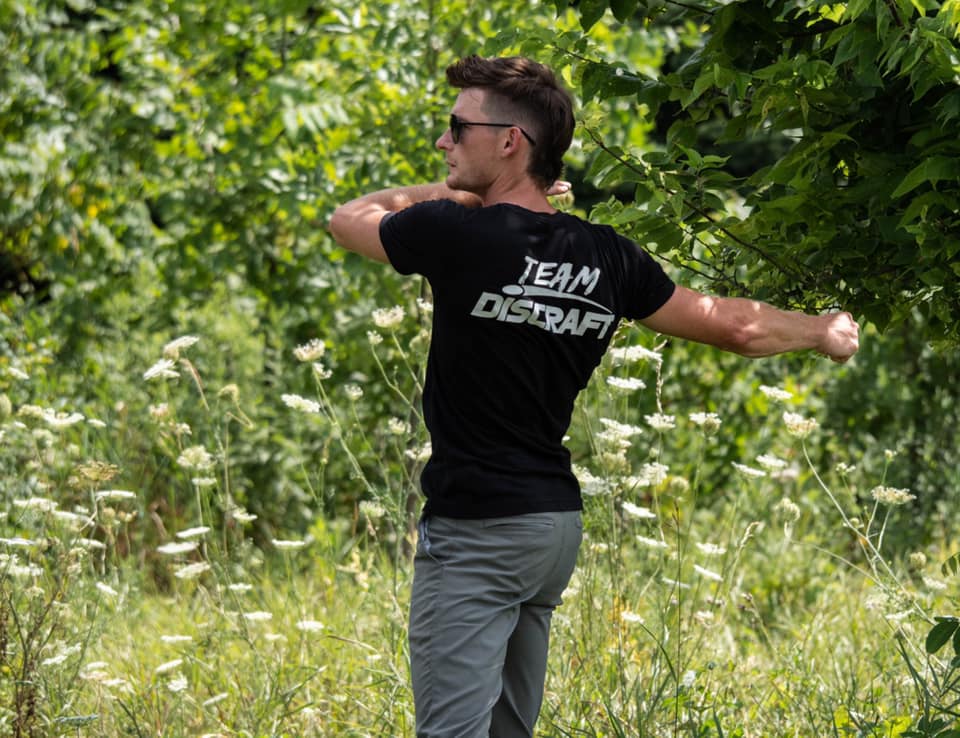 Iowa's Benjamin Callaway has signed a one year extension with Discraft, and will also be hitting the road in 2021.
"In years past I've always been what is commonly known as a weekend warrior, working a job and trying to play a few big events each year hoping to do well enough to make some money, get my name out there, and meet some great people along the way," said Callaway. "For 2021, my family and I have decided that it's time to finally showcase my talents [and] skills on the big stage. I'm officially announcing that I will be on tour next year."
Callaway will be representing Discraft for a 10th year in 2021. He played in four Disc Golf Pro Tour events in 2020 and the Music City Open, cashing in all five A-tiers. In 2019 he won his third career A-tier at the Des Moines Challenge.