Allen foregoes The Open with a view on DGPT tour points after competing in Konopiště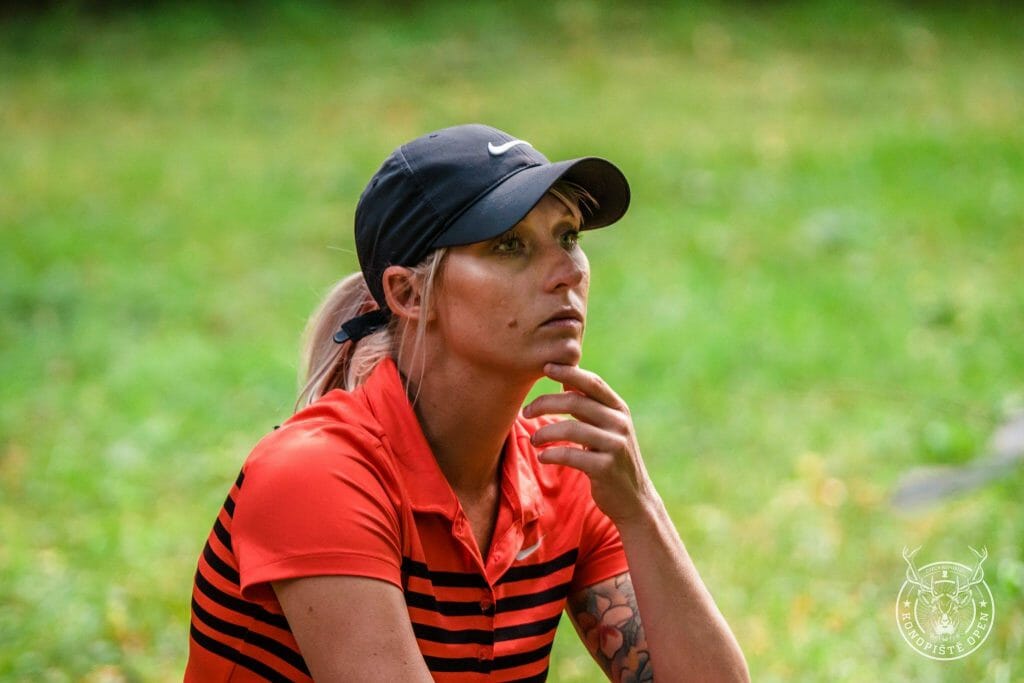 Earlier this week, while reviewing registration lists prior to this upcoming weekend's tournaments, Ultiworld Disc Golf staff noticed a change from what was observed the week prior. On the PDGA registration pages for the Idlewild Open in Kentucky and The Open, a EuroProTour event in Ale, Sweden, Catrina Allen's name appeared on both lists. Yesterday, Allen's name had disappeared from The Open's page but remained on Idlewild's list.
Ultiworld Disc Golf contacted Allen about the change, and Allen said that her reason for attending the Idlewild Open over The Open was that the Kentucky event was part of the Disc Golf Pro Tour. She was concerned both about her points standing in the tour and the opportunity for the higher payout that the DGPT event offered.
Though it may be tempting to suppose that the tension lingering from events during Konopiště Open's second round also prompted this decision, Prodigy Disc teammate Vanessa Van Dyken said that Allen always 'wanted to play The Open in Sweden but wasn't sure if it was going to be compatible with her tour schedule.' However, Van Dyken says that it's an 'easy decision' to make for a touring pro like Allen to play Idlewild.
"Ale [the home of The Open] is supposed to be a really perfect, great designed course, but the Disc Golf Pro Tour events [like Idlewild] have way better payouts," said Van Dyken. "Also, they use tour points as tiebreakers at the tour championship, so if you tie with someone for second or third, you get the higher place/payout because you have more tour points."
The DGPT Championship is played in a round-by-round elimination-style rather than by total accumulated score, and each successive round a player reaches earns him or her a larger payout. Therefore, the more points Allen accumulates in her best seven events on the tour, the better chance she has to have an advantage in a tie-breaker situation during the DGPT championship. Also, Allen, who is currently third in the DGPT point standings, will be guaranteed a semifinal spot in the tour's finale only if she remains in the top four. By doing that, she would be guaranteed a $700 payout just for attending the championship. Currently, she is just 9.5 points ahead of Jessica Weese, who is in fourth place with 361 points.
It seems that such incentives have made it so that the top U.S.-based women playing at Idlewild, which include Paige Pierce, Sara Hokom, Weese, and Lisa Fajkus, among others, have a late-arriving competitor to reckon with.