Silver Series events in October and November will earn points towards the following year's Tour Championship.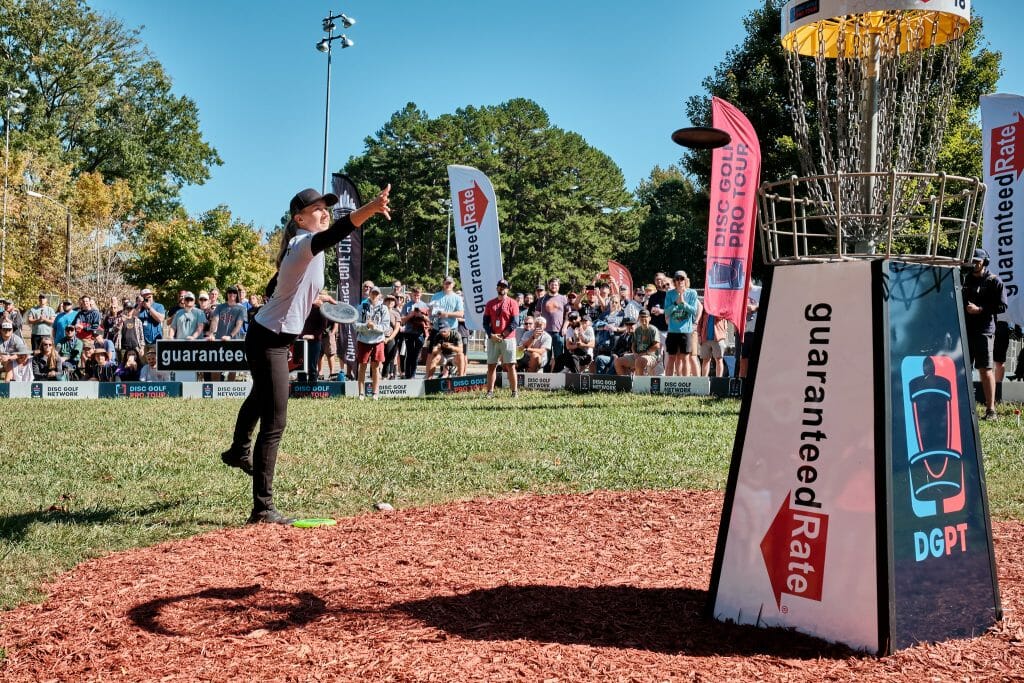 The 2021 Disc Golf Pro Tour season is in the books. The 2022 season starts with the Las Vegas Challenge in late February. And the 2023 season will get started in…2022?
Yes — beginning next October, the DGPT will be moving to a wraparound season schedule, where players can begin competing at DGPT-affiliated events — and earn points — starting immediately following the DGPT Championship.
Two Silver Series events — the Lake Marshall Open and the New World Championship — are scheduled for late October and early November and will offer points-earning opportunities for the 2022-2023 season, a first push towards creating a year-round calendar for disc golf.
"We need to keep expanding what we're doing," said DGPT CEO Jeff Spring. "We've got a lot of great events that want to be a part of the Tour. We know fans want content; we know players want a chance to keep playing."
The DGPT expects to add an "additional Silver Series event or two" before the start of the Elite Series in 2023 as a part of this first wraparound season.
Golf's PGA Tour has been using a wraparound season since 2013-2014. PGA touring professionals play in fully fledged Tour events, which offer full FedEx Cup points towards the Tour Championship and Masters invites, starting in September. Events run through the following September with only the month of December not hosting any events.
For now, the DGPT expects to only offer Silver Series tournaments in the wraparound portion of the schedule. That means that, although touring pros can compete in all of them, there is a cap on their points earnings, both due to the reduced points offered at the events but also the limited number of Silver Series tournaments that can be added to the full point total each season.
"I see the Silver Series in this wraparound as a little more Regional than the full tour," said Spring.
One of the primary goals is to explore more courses and destinations as the DGPT seeks to improve its Elite Series events.
This follows a trend of the DGPT matching features of the PGA Tour, including the newly announced three-tournament playoff series that culminates in the Tour Championship and a move towards a Tour Card.