Round 1 Recap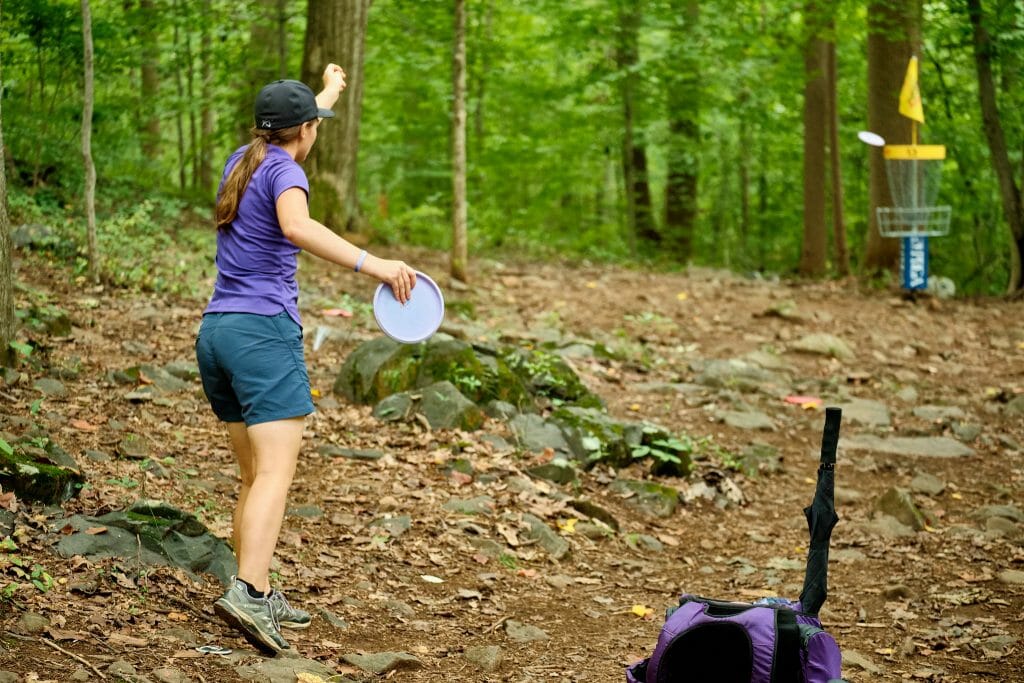 The top 12 players are only separated by three strokes, a margin that can disappear in an instant on Cedar Hill. We've got one more round in the woods at the Music City Open on Friday.
Tied in first at 3-under par are Sarah Hokom, Heather Young, and Zoe Andyke. Bogeys on two of the final three holes for each of Hokom and Andyke brought their scores back down to meet Young who didn't go over par after hole 8. Young and Andyke were both perfect from Circle 1X and made two putts from C2 as well. Hokom had a 100-foot throw-in for birdie on hole 13, part of a five hole birdie streak.
With a par on hole 18 Hailey King could have had the outright lead, but a triple-bogey instead has her tied with Alexis Mandujao, Missy Gannon, and Natalie Ryan in fourth at 1-under par. Mandujano had the hot putter, making eight C1X attempts, two C2 tries, and another from just a step outside 20 meters.
Looking down the leaderboard a ways, the 2 pm local time card with the four players tied in 13th at 1-over par would be worth a follow if you're in Nashville. Paige Pierce, Catrina Allen, Jessica Weese, and Macie (Walker) Velediaz will all have some cleaning up to do on the greens and in the fairways. Pierce didn't convert one scramble chance, Allen three-putted to a triple-bogey on hole 14, and Weese and Velediaz are both podium worthy competitors not playing to their potential.
Defending champion Holly Finley was slow to get off the snide going 4-over on the first two holes, but rallied to claw back to 2-over par for the round. She made three C2 putts despite missing a couple inside 10 meters, and had the only eagle of the division with a 27-foot make for 3 on the par 5 hole 15.