Round 2 Recap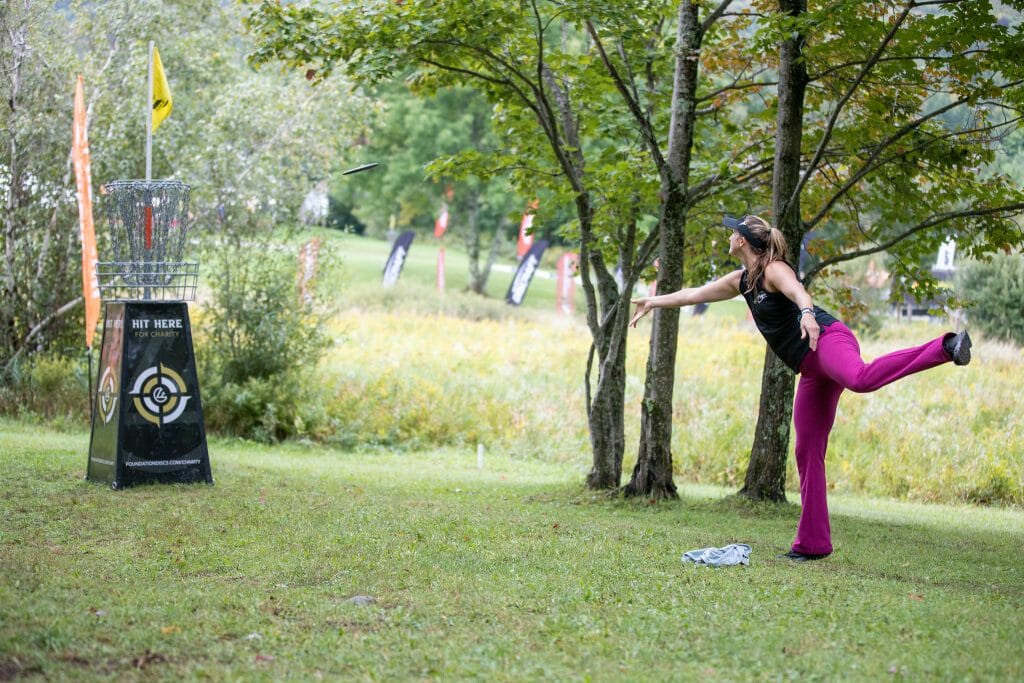 For the FPO division, the second round played a whole stroke over the first day at a +7.91 with the move to Brewster Ridge. The division finished the round with a tight race at the top, but Smugglers' Notch is anything but forgiving.
Sarah Hokom tied for the second-best round amongst the division at a score of 1-over par. After birdieing hole 1, she played the rest of the course at even par with 14 straight birdies until catching double-bogey late on hole 16. Consistency was her game where she only had one hole, hole 1, that did not end with a 5-foot putt. She sits in the lead at a score of even par.

Heather Young continues her dominance on the greens at 78% from Circle 1X. Her 1-over par round saw three birdies, two bogeys, and one double-bogey on 17. Her play of the day comes on hole 12 where she hit a big C2 look from 60 feet. She's right in the hunt in second at 1-over par.

The reigning champion, Paige Pierce, continues to see up and down moments when playing at Smuggs. After opening hole 1 with a double-bogey, she was able to string birdies on three of four holes to close out the front 9. She leads the field in reaching Circle 1 off the tee at a rate of 39% and her 1-over par score ties her with Young for second place.

The leader going into the second day did not see any sort of success on day two. After a phenomenal 5-under par opening round, Catrina Allen saw a drastic turn of events despit leading the division in fairway hit percentage at 67%. She finished the round 9-over par and sits at 4-over for the weekend. After bogeying three of her first four, she also caught double-bogey twice. Her C1X putting percentage was 29% with five missed C1 putts to only one made. Allen tries to reset for day three in order to get back into the race.
Statline
After a not so hot round at a score of 5-over par, Natalie Ryan is a name to keep in mind for the rest of the tournament. She tied for first in fairway hits at 67% as well as parked percentage at 22%. Not a player that is featured on the main card but a sneaky dark horse to keep an eye out for.