Round 1 Recap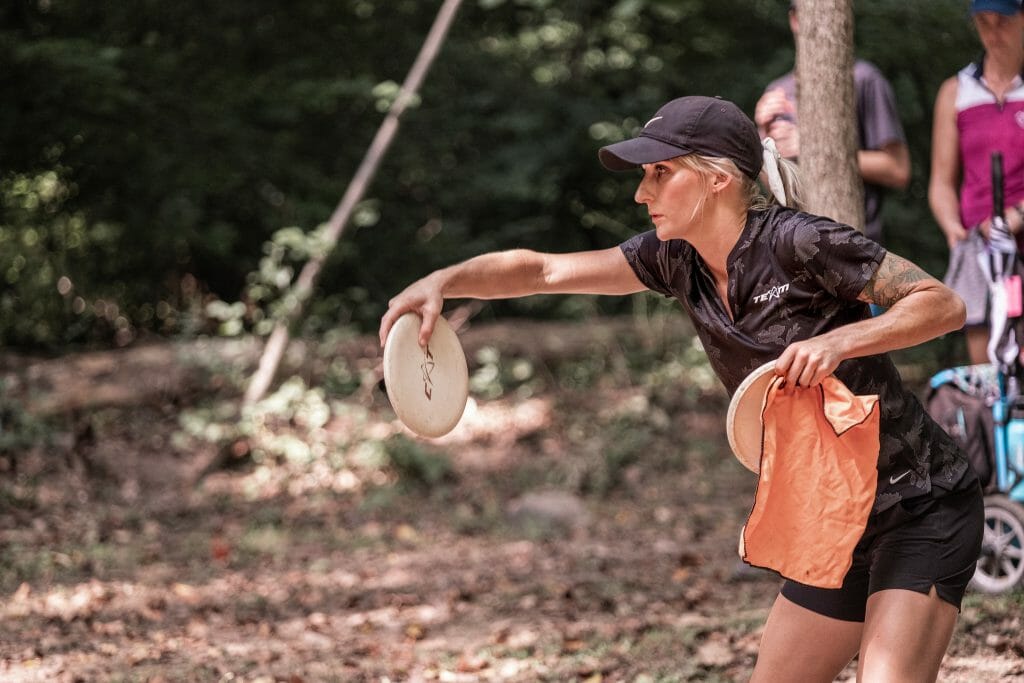 The Disc Golf Pro Tour continues its Northeast route stopping by Vermont for the Green Mountain Championship. After a runaway performance in the FPO division out at Maple Hill, the field is shaping up to see a similar result after round 1.
After back-to-back Elite Series wins, Catrina Allen cannot be stopped. Her onslaught performance after round 1 puts her in full control of first place. Her 5-under par round tallies up for a round rating of 1015 and she left a lot of meat on the bone. She almost capped off a perfect round if not for a bogey on hole 16 due to an unsuccessful scramble. Allen was absolutely dialed off the tee leading the field in fairway hits 95% of the time but was struggling on the greens, two-putting six times on the round, including the final three holes.

With a big performance at Smugglers' Notch last year, Hailey King continues her success. King's 3-under round was accompanied by the only eagle on the day. After a 500-foot drive on 18 she threw it in from 208-feet to eagle a par four. Her round hiccups were two double-bogeys on holes 3 and 7. She finished second amongst the field in parked percentage at 17%. She stays two back from the lead and two ahead of third for sole possession of second place.

Paige Pierce rode every bit of the roller coaster on her round but finished 1-under par on the day. Her nine birdies were accompanied by six bogeys and one double-bogey, five of the over par strokes coming on the final four holes. Pierce was able to string together a hot middle to her round birdieing eight of nine with only two pars on the round. She led the field in parked percentage at 22% and birdies at 50%. Sarah Hokom is tied with Pierce at 1-under par. 

Heather Young put on a putting clinic. She led the field in C1X putting at 100% cashing in on 10-for-10 chances. She also led the field in strokes gained putting at 5.16 and gained C1X putting at 3.48. After three birdies and three bogeys she finished her round at even par. Definitely a player to keep an eye out for later this week.
Statline
Round 1 played 7.1-over par on the day on Fox Run Meadows. Hole 5 posed serious issues for the field playing as the third hardest on the course and only had 12% fairway hits on the entire morning. Natalie Ryan was the only player to birdie with 44% of the field bogeying or worse. An interesting hole to see how the players attack it moving forward.