What matchup are you most looking forward to?
The Disc Golf Pro Tour Match Play Championship is set for September 17-19, 2021, at the Steel Club in Hellertown, Pennsylvania.
Rather than a normal stroke play event, where players compete to shoot the best total score over the course of multiple rounds, the upcoming match play event pits players in head-to-head contests, where competitors earn a point for beating their opponent on a hole. Margin of victory on a hole does not matter. The player that accumulates the most points wins the match.1
Earlier today, the DGPT announced the official brackets for the event, which features 16 MPO players and 8 FPO players who qualified based on the DGPT points standings after the Idlewild Open. Here are the brackets: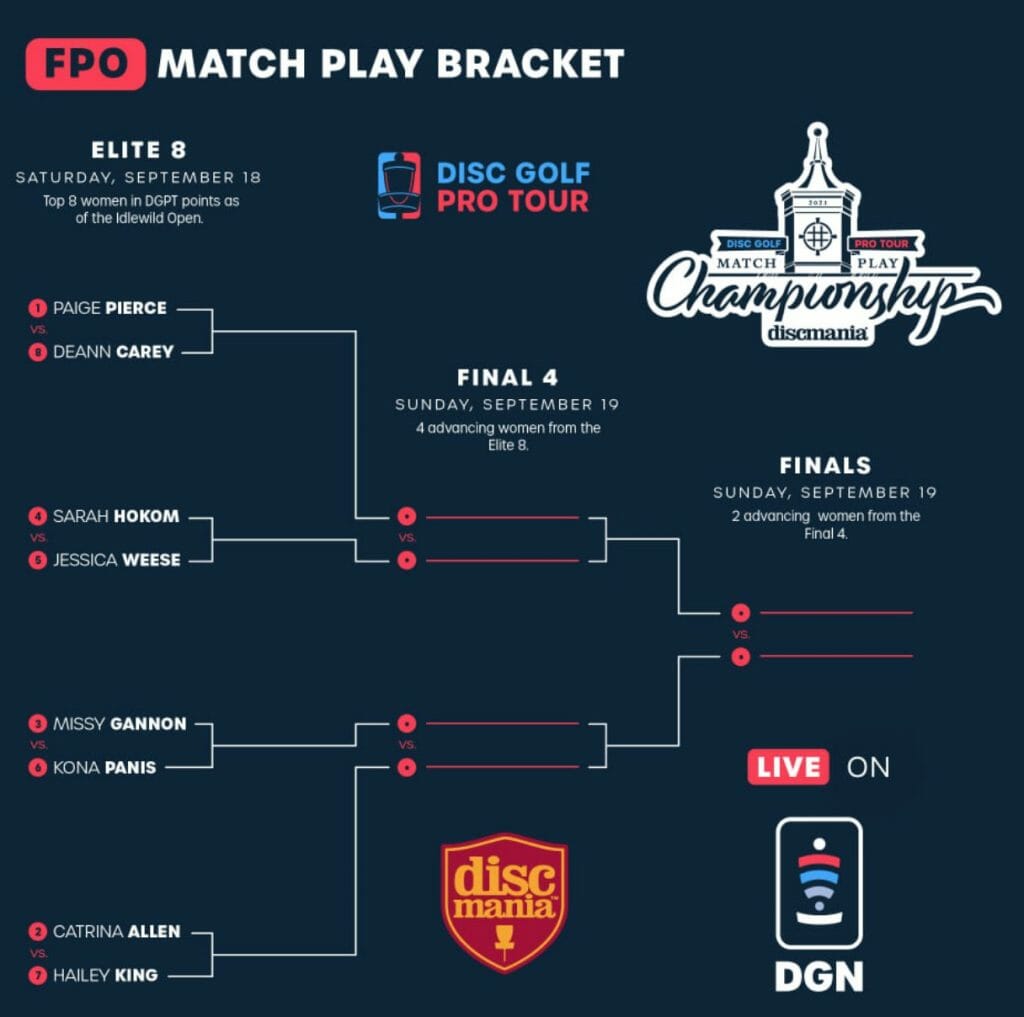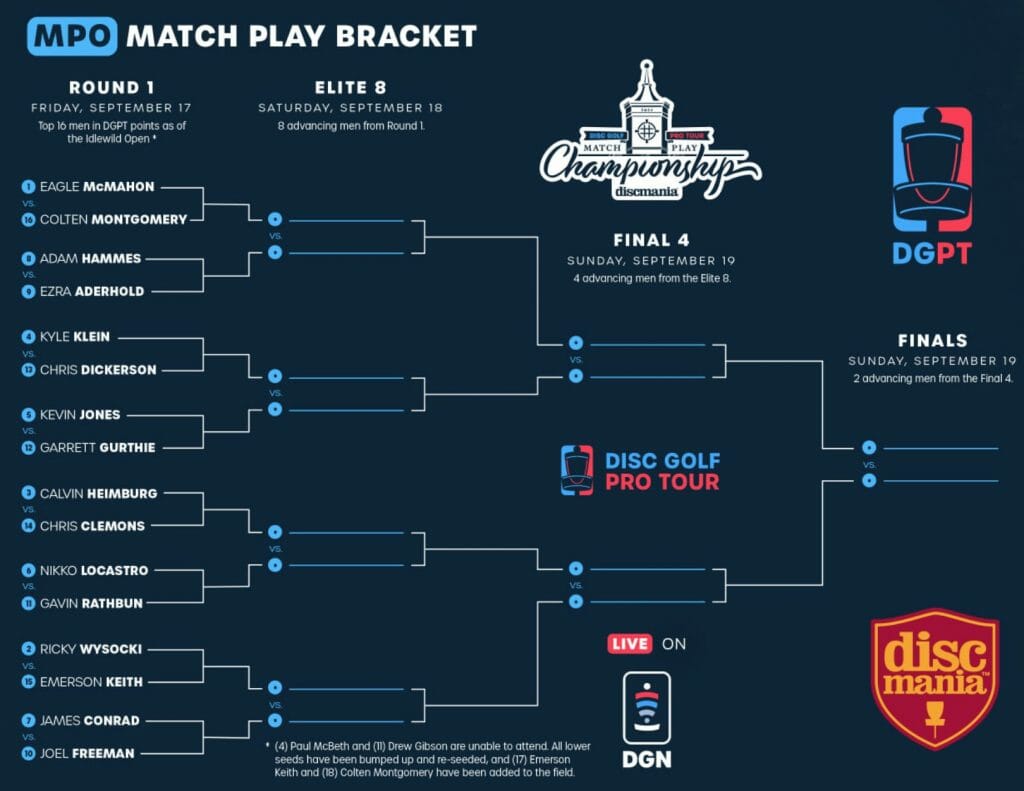 As noted in the graphic, two MPO players — #4 Paul McBeth and #11 Drew Gibson — declined their invitations, so #17 Emerson Keith and #18 Colten Montgomery were added to the event.
"We are looking forward to hosting the DGPT Match Play Championship at Steel Club. The sport of disc golf is growing exponentially and we are excited to be a part of growth," said Steel Club GM Grace Spirk.
Match play is still relatively rare in professional disc golf. The PDGA's newest major — the Champions Cup, coming next spring — will feature four rounds of stroke play followed by two rounds of match play. The Presidents Cup, a competition between US and Europe-based players, also includes elements of match play.
---
If a player is ahead by more points than there are holes remaining, the match ends. ↩