Round 1 Recap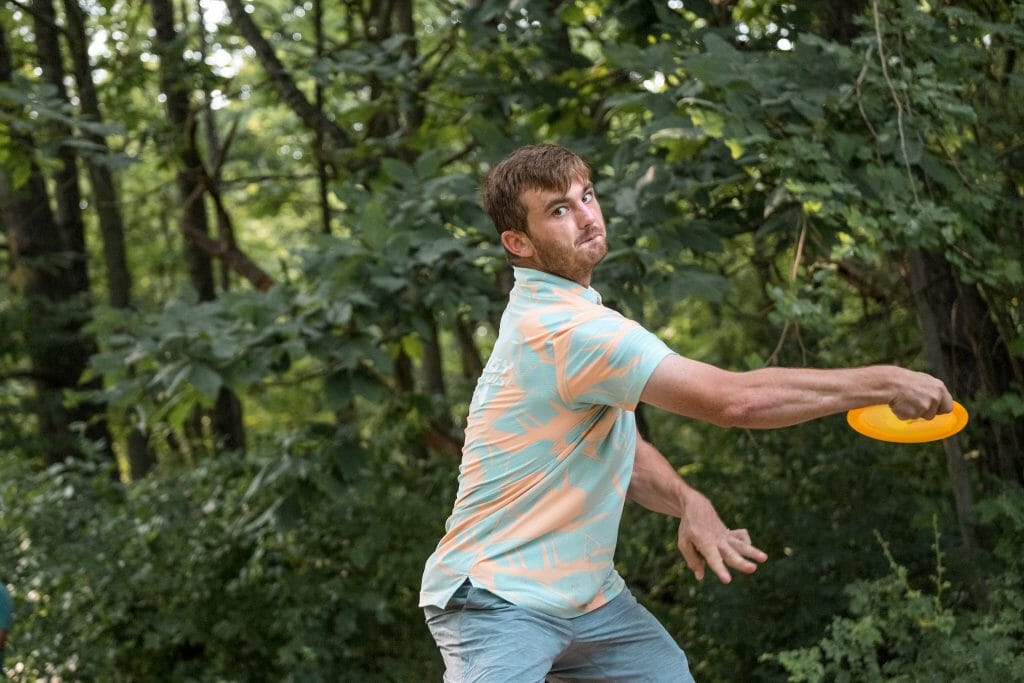 Another Disc Golf Pro Tour was interrupted by severe weather causing a delay mid-round, but several Open players were able to shake off the hiccup and get to double digits under par at the Idlewild Open.
 Three players are tied in first at 10-under par after 18 holes: Ricky Wysocki, Kyle Klein, and Kevin Jones. Wysocki and Klein were both bogey-free, with Klein having the C1X putting advantage at 100%, and Wysocki earning one eagle to Klein's all-birdie day. Jones, the 2019 Idlewild champ, was the only player of the round to open with an eagle on hole 1, added another on hole 16, and made four C2 attempts.
Wysocki posted his score early, as he was sitting in the clubhouse already around the time play was suspended in the afternoon.
Four players are tied in fourth one stroke off the leaders at 9-under par. Lefty Chris Clemons was 7-down on the front 9 and made a 60-foot putt for eagle on hole 16. Paul McBeth is best in the division at finding C1 in regulation at 61%. Ezra Robinson made three C2 birdies on the back 9 and Tim Barham didn't miss a putt from either C1 or C2 until a bogey on hole 18.
Eagle McMahon, Corey Ellis, Andrew Presnell, Andrew Marwede, and Raven Newsom are tied in eighth place at 8-under par. McMahon leads the field in birdies yet found OB three times contributing to his four bogeys, the most in the top 25. Presnell threw in a birdie and eagle from outside of C2. Besides the leaders, Marwede was the only player in the top 13 to go bogey-free.
Statline
Despite making four C2 putts, and two of them coming on eagles, Jones was only fifth in strokes gained from C2 at 1.86. Clemons leads the event at 2.64 strokes gained from C2 and also made four C2 putts, two for eagle as well, but he was 6-down on the four holes to Jones' 5-down.