Trying to find a new word to describe "wooded" courses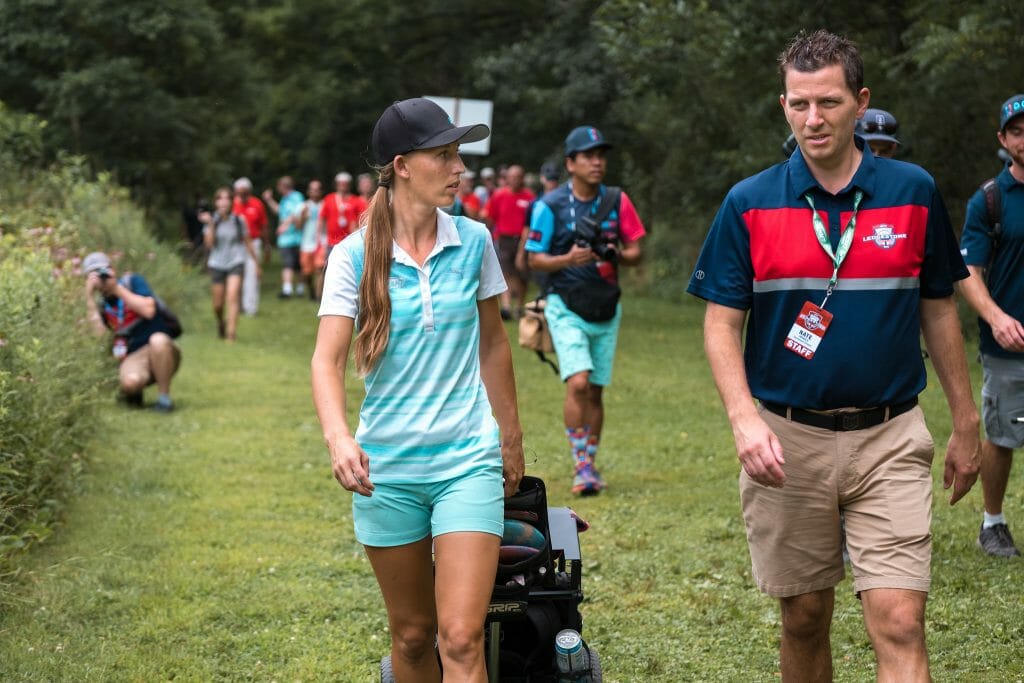 The Ledgestone Insurance Open has long been one of the biggest, most talked about, and sometimes controversial tournaments of the touring season and this year was no different.
A weather-shortened event saw Calvin Heimburg and Ricky Wysocki share the title in MPO, and Paige Pierce comfortably win in FPO. This marks Heimburg's first DGPT win of 2021, and Wysocki's second Elite Series win in as many weeks. The win in Peoria is Pierce's seventh win of the season. Pierce and Wysocki both have proven track records of success at Ledgestone, but this was the first time that anyone on tour has had to contend with the monster of a course that is Northwood Black.
Northwood Black is a modified, expanded on, and generally more challenging version of the Northwood Gold course which debuted at 2019 Pro Worlds. Upon introduction it was met with mixed, leaning toward positive reviews by fans and pros alike, and added a new dynamic to Lake Eureka and Sunset Hills. The flagship hole of Gold was hole 12, a beastly difficult par 5 which averaged 1.48 strokes over par in 2019. As a whole, the Gold's layout averaged about four strokes over par.
Nate Heinold, the Tournament Director for Ledgestone (among other events), decided that the Gold course was not hard enough and, so, Northwood Black was born. This course is a much more heavily-wooded version and borrows some holes, including hole 12, from the Gold layout. This course was indeed harder, averaging close to six strokes over par in MPO. In the 167 player field, there were only 20 rounds under par in round 2, and 19 in round 3. In the FPO field, there were two rounds under par in both rounds at Northwood. It is worth noting that in both MPO and FPO divisions, the field average on Northwood was not as widely disparate as we have seen on other courses this season. For MPO over two rounds, the average was 6.01-over par. In FPO over two rounds, the average was 8.14-over par.
This course is both anecdotally and statistically the hardest course on tour, and it isn't particularly close.
The level of difficulty which this course presented for the best players in the world has prompted some lively discussions across social media, podcasts, our Discord, and among friends in person. The dominating question is: was Northwood Black too hard?
"Hard" perhaps doesn't quite cover it, I think. Difficulty is relative, and all the courses on tour would humble us mere mortals into oblivion. Perhaps a better term to describe the challenge at Northwood Black is exacting? Prescriptive? Actively demanding?
This course could be described as the anti Fountain Hills, the polar opposite of Lake Eureka, the antithesis of Wild Horse in Las Vegas. There was not a single "open" hole to be found. The least heavily-wooded holes on the course still required players to beat a low ceiling and navigate trunks in the fairway. Hyzerfest, this was not. However, was this design choice taken so far to the logical extreme that it had the same effect on play? That is, while towering hyzers are prescribed at wide open courses, Northwood Black was so tight and so wooded that it also handcuffed players into throwing a specific shot, to a specific landing zone, and with a specific type of disc. Sure, once players found the rough, there was room for creativity in how to escape, but in almost all instances the escape effort was made with the goal of getting to a specific landing zone and resetting from there.
Part of what makes all sports, especially disc golf, so fun to watch is the creative ways that the best players in the world solve the problem in front of them. Messi is a genius because he creatively breaks down a full defense. Glavine and Maddux worked the plate and their offspeed stuff into Cooperstown. We relish watching Eagle McMahon and Simon Lizotte take routes that are simply not accessible for even their elite peers. Northwood seemed to take away some of that creative space for players to work their magic.
With time, play, and traffic, this course should break in and allow for less prescriptive play and devastating punishments.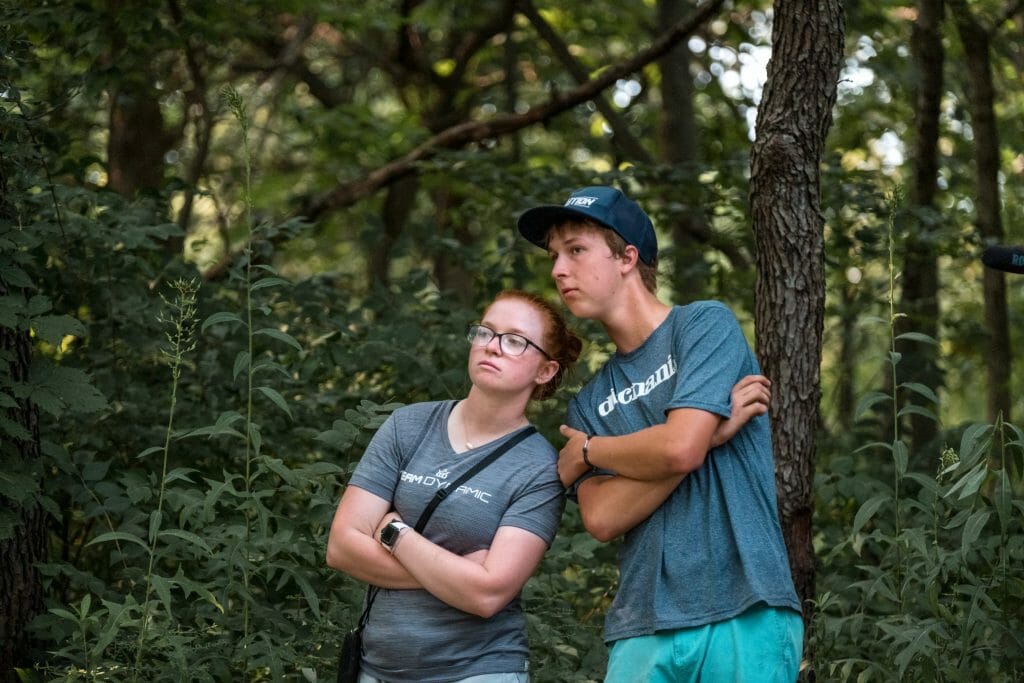 It's not hard to imagine a future, when the likes of Gavin Rathbun, Gannon Buhr, Kyle Klein, Eagle McMahon, Hailey King, the Mandujano sisters, Heather Young, and Kona Panis are the grizzled vets on tour, and young players who are playing as Juniors now will probably shred this course and prompt questions like, "Has the game out grown Northwood Black?"
All that said, what's wrong with some scores being higher than we're used to? Is it so bad that we see the best in the game challenged in a way we aren't necessarily used to? When all players are playing the same course, score relative to par is almost arbitrary, and score relative to the field is more important. Klein's 8-under at Northwood was more thrilling than Wysocki's 11-under at Lake Eureka.
Stray Thoughts
With the front 9 on Northwood not available for livestreaming because of poor cell coverage that makes me wonder — if a hot round is shot in the woods and no one can see it live, did it happen?
The weather effect on this tournament rekindled a conversation which does have more merit than I think is given credit: should there be a third round cut at four round tournaments? I say yes and will not be taking questions at this time except in the comment section.
Catrina Allen and Paul McBeth have continued their post-Worlds "slump," if you can call it that. Allen only has one podium showing since Utah, and McBeth was visibly frustrated with his play at Northwood and finished 18th on the weekend, his only finish outside the top 10 this season.
With Idlewild coming up it got me thinking…perhaps it's time to call courses like Idlewild and Maple Hill something other than "wooded." Northwood Black, Dogwood, Brewster Ridge, Iron Hill, and arguably even DeLa are all much more consistently wooded throughout than are Idlewild, Waco, and Maple Hill. All three courses do, of course, feature some purely and heavily wooded holes, but also feature many holes which could be considered open or park style designs where players have to navigate both open air and wooded landing zones or vice versa.