Round 2 Recap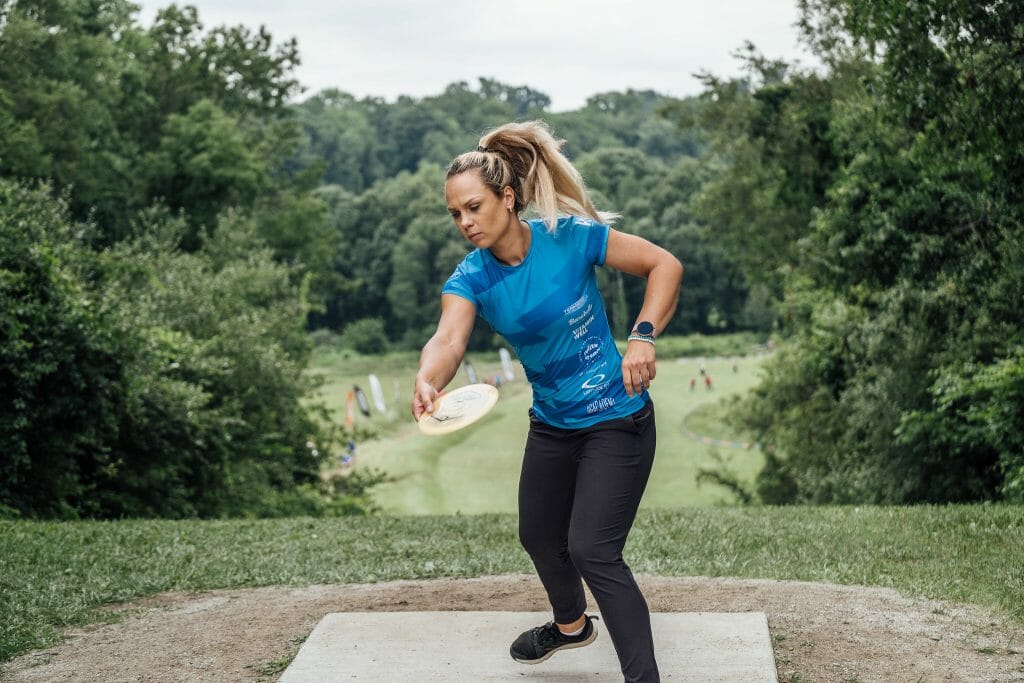 With a whole host of players still in the running at the Great Lakes Open, moving day at Toboggan was as important as ever.
Round 1 leader Paige Pierce remains in first place after a steady 5-under par second round moves her to 13-under par overall. The steady round had a chance to be quite exciting, but Pierce missed four putts inside the circle. She's got a two-stroke lead with 18 holes to play, and could easily clean-up a couple of throws by keeping it in the fairways on hole 3. Pierce eagled the par 5 hole 3 during round 1 and bogeyed it in round 2 due to turning over her drive off the tee.
By hole 15, Kristin Tattar had caught Pierce in the lead at 12-under par. For the second consecutive day, Tattar had a drop-in eagle on hole 3 but she negated that two-stoke gain with a double-bogey on hole 5. The otherwise blemish-free round included a perfect 8-for-8 from Circle 1X. Tattar is in an unfortunate second place after a late bird-ogey on hole 17 saw her slip to 11-under par. On her birdie attempt on the par 5, Tattar's disc drew metal and stood up upon hitting the ground and rolled down the slope on the opposite side and into a tree. She missed her comebacker.
Catrina Allen was also within one stroke of Pierce and the lead on the front 9. She also was able to grab the eagle on hole 3 and was 5-down on the day heading into hole 11. Allen was done in by the sloped greens on 11 with back-to-back roll-aways on missed putts, and she had to settle for a triple-bogey 6. She is in third place at 8-under par and leads the division in finding both C1 and C2 in regulation.
The big mover on moving day was Hailey King, whose 1010-rated, bogey-free, 8-under par jumped her 19 spots into fifth at 5-under par overall; she trails fourth place Sarah Hokom by one stroke. King led the division in strokes gained from tee-to-green, as well as strokes gained from C2 putting.