Round 1 Recap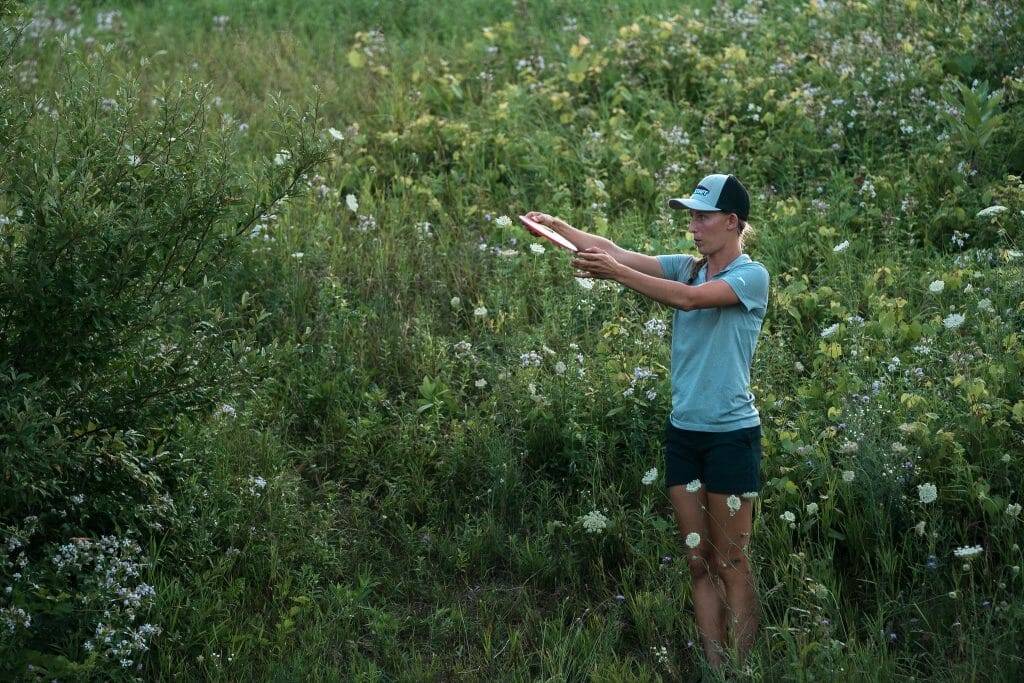 Rainy conditions on Friday caused another degree of difficulty to be added to the Toboggan track at the 2021 Great Lakes Open during round 1.
Paige Pierce had her bag reinforced this week with the PDGA-approval of her new signature disc, the Passion, and in the first sanctioned round with the new equipment she shot a 1004-rated, 8-under par to get out to an early three stroke lead. She's leading the field in finding both Circle 1 and Circle 2 in regulation, and strokes gained putting. Through 18 holes, Pierce is 11-for-13 from C1X and added two makes from C2.
Tied in second place at 5-under par are Catrina Allen and Kristin Tattar. Tattar had to shake off those early camera jitters on the putting green — two-putts on holes 1 and 2 — and she did so in big fashion by getting one of four eagles on hole 3. Allen had one double-bogey on hole 5 hold her back from an otherwise clean round.
The only bogey-free round belonged to Callie McMorran, who is tied with Juliana Korver in fourth place at 3-under par.
Missy Gannon is looking to challenge for another podium after her first Elite Series win in Des Moines. Her C1X putting was uncommonly poor, but she made up for it by going 3-for-3 from C2.
Heard
"I just found out it was approved on Tuesday. I've been practicing with it because I wanted to be ready when it was approved, but I didn't know that it was going to be in time for this week. I actually took it out of my bag for my final practice round. Then I realized, oh I can throw it, so I got it back in and threw it on hole 1, 3, anytime I needed that extra glide. Hole 12 is really good because it's understable and glidey, it's just going to keep traveling forward up the hill." – Paige Pierce, on the Discraft Passion.