What disc made the most difference in your game? Vote now.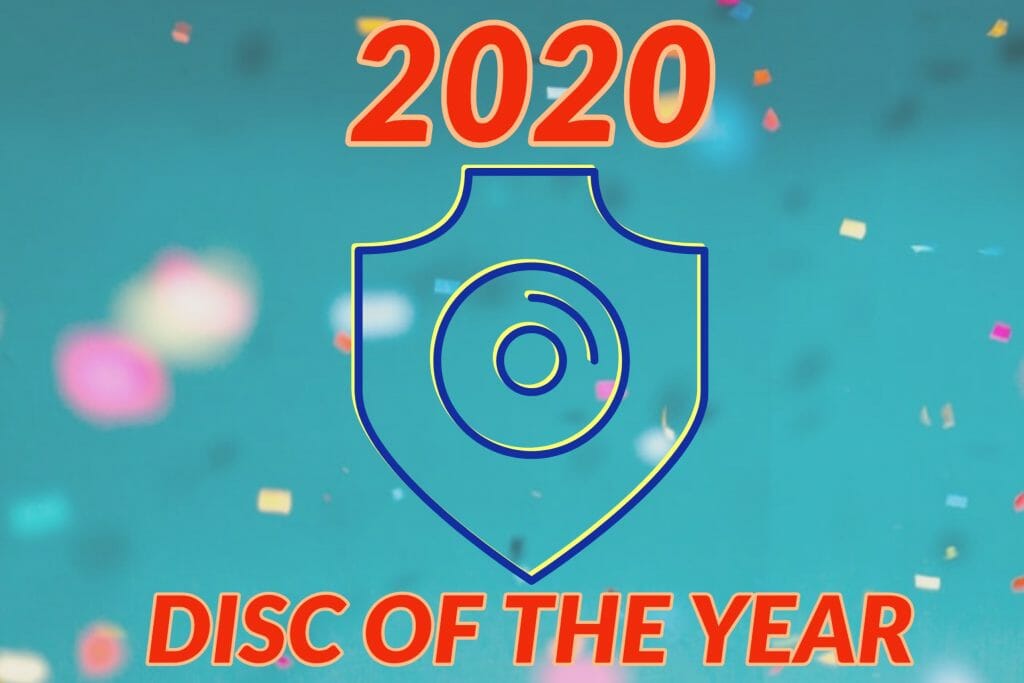 After about 20 months or so tracking sales, flight charts, reviews, top pro recommendations, and throwing, we have been able to effectively narrow down the discs released in 2020 to a formidable list of contenders for best disc release of the year. From here the winner is for you to decide.
The pandemic put an incredible stress on every manufacturer as well as disc stores and dealers, making getting discs in not only my hands but fans alike a very delayed process. In years past, even without a pandemic, we have noticed that releasing our list came with feedback from many fans not being able to try all or many of the newest releases. So we've decided to hold off releasing this list for everyone to have a chance to throw these discs for voting purposes. 
To avoid manipulation this year we are changing the voting method. Votes will be based on comments on the website, the Instagram post and original Facebook post alone. Comment your vote on one or all of these methods. We will count them and narrow this list to the final two in the coming weeks.
Without further ado, here are the top nominees for Ultiworld's 2020 Disc of the Year.
---
Alpaca – Infinite Discs
From Infinite: The Alpaca is the quintessential beadless putter. While the Infinite Discs Cohort has a somewhat low profile rim, the Alpaca presents a deeper rim for more of a traditional putter feel. Whether thrown at the basket or lofted high for approaches and drives, the Alpaca will carry your workload with ease.
From the Pro: I started out putting with the D-Blend Alpaca because I loved the feel of a deeper putter in my hand. The D-blend plastic was nice, but I wanted something with more grip. The Glow D-Blend Alpaca is everything I could ask for in a putting putter. It's very floaty so I can always count on it not to go too far if I miss. It's not very overstable so it flies to the basket with ease and little to no fade at the end from distance. -Kona Panis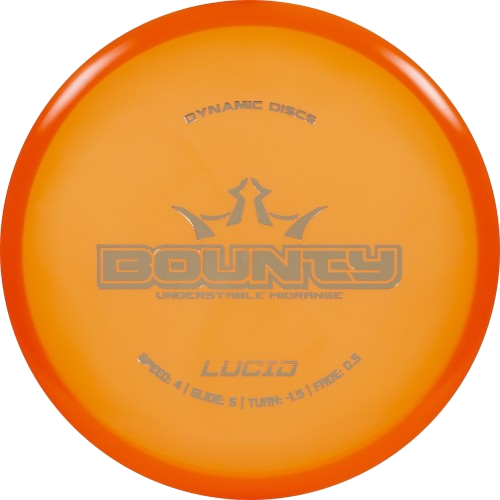 Bounty – Dynamic Discs
From DD: The Bounty brings a different feel to the Dynamic Discs midrange lineup. With a shallow rim and bead, the Bounty is a slightly understable midrange that acts like a slower Maverick. At shorter distances and slower speeds, the Bounty will fly very straight with good glide and minimal fade. When thrown with more speed, the Bounty will slowly move to the right without burning into the ground. Use the Bounty to shape shots in the open or in the woods, and you'll love the control you gain!
From the Pro: "So much glide, a little understable. Carves up the woods on silky smooth hyper flip lines. The Bounty has added so many new lines to my game." – A.J. Risley
From the Pro: "I use the Bounty as a shorter Escape. It is one of the straightest throwing mid-ranges I've ever thrown." -Cynthia Ricciotti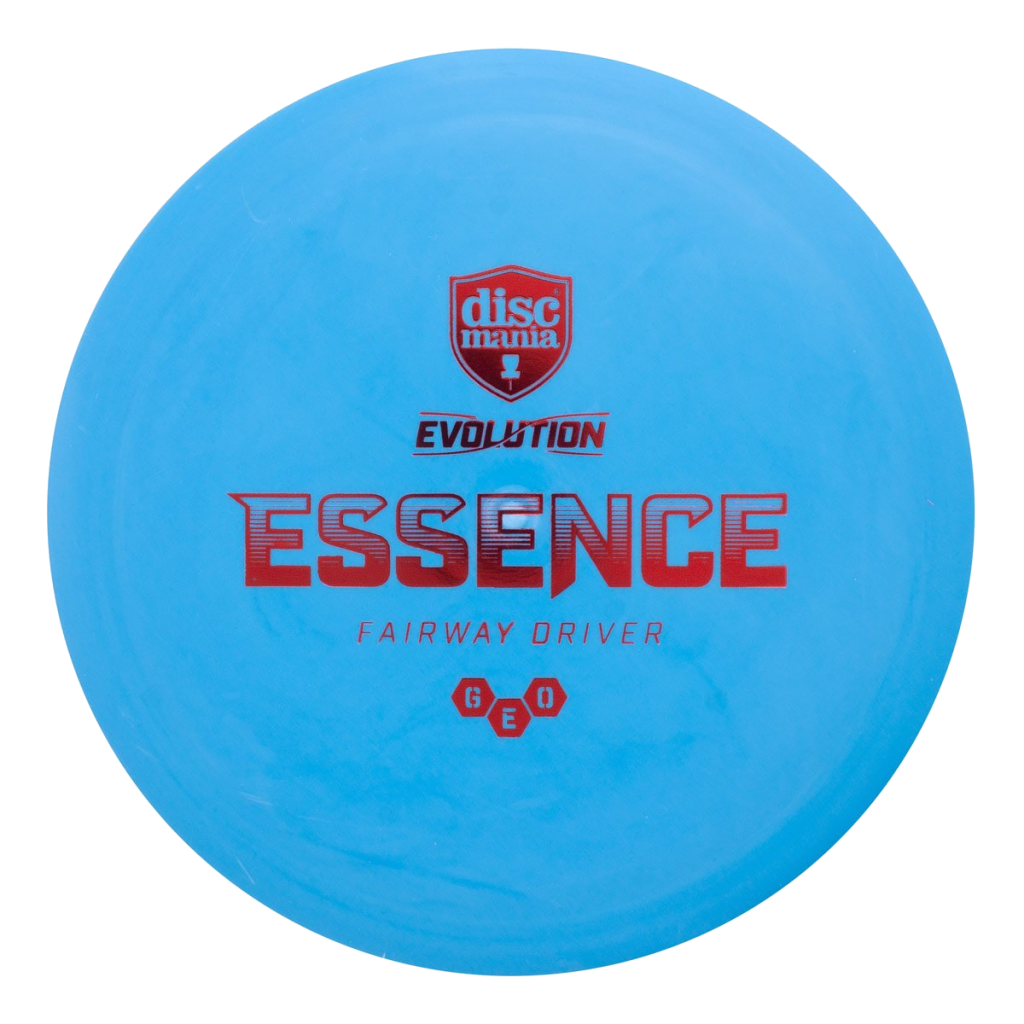 Essence – Discmania
From Discmania: The Essence is the do-it-all fairway driver in the Evolution line up. Let's compare it to something you're all familiar with, shall we? The closest relative to the Essence as it stands now is the TD2 from the Originals line. We've repurposed, reimagined, and reinvented our goals for an understable fairway driver and have done exactly that. Given the understable nature of the Essence, this disc is best suited for players looking for their first distance driver, backhand or smooth forehand throws, tailwinds, and excellent roller shots. Although beginner and novice throwers are recommended, we expect many pros out there will take a liking to this disc quickly. The rounded semi-blunt nose of the disc allows for fantastic roller shots and controlled backhand or forehand throws when you need it most. If you find yourself on a technical hole out on the links, you'll reach for the Essence!
From the Pro: "The Essence is a great disc for beginners and experienced players alike. It's a masterful roller, as well as a phenomenal woods disc!" -Kyle Klein
From the Pro: "The Essence is probably the most beginner friendly disc in the Discmania lineup. Anyone can throw the Essence from pros with 600ft of power to slower arms or beginners can just throw it straight and it is a great disc to learn from. I bag the Essence for rollers and occasional scramble shots or fan-grip hyzers that flip really fast. Two thumbs up for the Essence." – Eagle McMahon
Fierce – Discraft
From Discraft: The first disc in the Paige Pierce line, the Fierce putter! The Fierce is a straight flying understable putter that was designed along with Paige Pierce to create a small diameter putter with a good hand feel for players of all sizes. The Fierce putter demonstrates straight flights with effortless glide and excels at understable turnover approaches.
From The Pro: "The Fierce is my pick for disc of the year for many reasons. I think it was a huge statement in the growth and support of women's disc golf. Discraft allowed me the privilege of designing a completely new mold. Naturally I  chose to make a putter that would suit my preferred style of putting, point and shoot. It was designed with the intention of being very straight and glidey so that when you got farther away from the target you wouldn't get as much of a hyzer finish that overstable putters get. Another huge plus for this mold is the shallow beadless rim which feels great in any hand no matter how big or small, and it comes off of your fingers with a smooth release." -Paige Pierce
FX-2 – Prodigy
From Prodigy: The Prodigy Disc FX-2 packs a punch in our fairway lineup, bringing speed to its class as it fits in between our F Series and H Series. Created in collaboration with 2-time Disc Golf Pro Tour Champion Chris Dickerson, the FX-2 is overstable with dimensions specific to Chris' desires in a disc. The FX-2 has a profile that provides a comfortable feel for both backhand and sidearm throwers. Crank on it as hard as you want and get a fast, straight flight with a medium finish or scale back the power for controlled hyzers. No matter how you throw it, you'll be surprised how far it flies. Not to mention, it's Robot Chicken approved. The FX-2 brings a new brand of fairway driver to the table with more to come.
From the Pro: "The FX-2 was designed with speed and glide in mind while also having a reliable slightly overstable finish.  While only being a 9-10 speed disc I've been able to throw it in place of my drivers because of the glide and control I get out of it being a slower disc." – Chris Dickerson
Mustang – Mint Discs
From Mint: A straight flight mid-range that compliments the overstable Bobcat. Has that classic go-to mid shape, with a beadless rim, concave wing and rounded shoulder. Just pick a line and let the Mustang run free towards the basket.
From the Writer: "The Mustang is one of the best straight-flight mids I've thrown in quite a while. Very reminiscent of an EMAC Truth. Thrown flat and smooth it gets easy distance for a mid with a touch of reliable fade. Expect to get a dead straight flight for 90% of the flight before it starts a slight left finish. A really great workable disc that can easily fit in any mid-range lineup with a very similar feel in the hand to the top beadless mids." – D. LeMay
Reactor – MVP
From MVP: The newest midrange driver from MVP is here with the release of the Reactor in Neutron plastic. This workhorse mid fits perfectly in the gap between the out of production Vector and Axis. With a modern profile and enhanced GYRO® effect, fans can expect noticeably more glide than the Vector and a tick more stability than the Axis. With that added stability and glide, the Reactor will carve up any fairway you can imagine. Swooping anhyzers? Check. Booming hyzers? Double check. The first member of MVP's next generation of midranges, the Reactor is sure to reach critical mass this season.
From the Pro: "The Reactor is a fantastic mid range disc that I think anyone could find room for in their bag. It can handle as much power as I throw at it and comes out of my hand super clean. The Reactor can make some great slow turning or fading shots but really excels on flat, straight lines." – James Conrad
---
---
Past Disc of the Year Winners