Round 1 Recap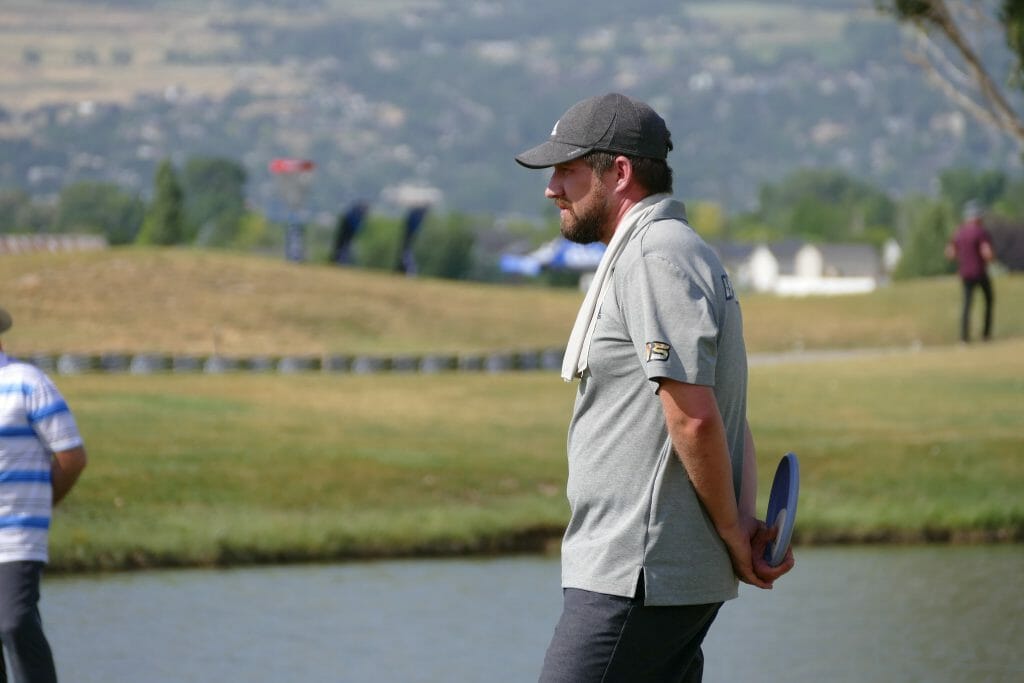 Ultiworld Disc Golf's coverage of the 2021 PDGA Pro World Championships is presented by Skybreed Discs, a top online retailer and preferred vendor of the 2021 Ledgestone Insurance Open, and Aria Discs, a new disc golf brand making discs designed for beginners.
It was ball golf course first for the Open division at the MPO A Pool started at Mulligans for a hopeful low scoring affair.
Tied in first through 18 holes are Nate Sexton and Ricky Wysocki at 10-under par total. Sexton didn't find a bogey until going OB on hole 18, and Wysocki was the one of only two players to birdie six of the final seven holes, AJ Carey was the other

Even carding 11 birdies, Sexton's stats don't show a flamethrowing day, going 83% inside circle and only hitting 78% of fairways. His best stat was C2 putting, where he went 2 for 5 on two 38 footers, good for 40% conversion. As the MPO field moves over to The Fort, I'd expect to see Sexton stay near the top of the field, as the more technical drives of the wooded course play into his game just fine.

In the four-way tie for third, one stroke behind the leaders at 9-under par, Kevin Jones, Calvin Heimburg, and Idaho's Dallin Blanchard recorded four bogeys and six OB strokes collectively over the final four holes. Meanwhile Thomas Gilbert went 10-under par to finish his round after starting 1-over through three holes.
Gregg Barsby and Mason Ford are two of 12 players tied in seventh at 8-under par. They had the only two bogey-free rounds in the top 18 players.
Anthony Barela is one of four players tied in 19th at 7-under par, and he was able to score that well with six OB strokes. His OB rate is currently tied with Jeremy Koling and Matt Bell for worst in the top 51 players. Barela's 5.42 strokes gained from tee-to-green leads the division by 0.41 strokes better than the next best player.
Heard
"I'm not really worried about the lead at this point, don't really need to worry about that until the final day." – Calvin Heimburg, on his mentality during this unique 5-day event.

"I set out for a high percentage round, that's what I'm doing this week, I'm playing for high percentage birdies, and that's exactly what I did. If I shoot 10-under the rest of the way, I like my chances." – Ricky Wysocki, on his game plan for Round 1 and the rest of the week.
Statline
Hole 6 played as the easiest hole at Mulligans on Tuesday, giving up a 74% birdie percentage on the day. However, some of the best of the best were unable to keep stride and take advantage of the short 261-footer. Among the names to miss the 6th, were shared leader Ricky Wysocki (T-1), as well as division standouts Jeremy Koling and Nikko Locastro, and 2021 rising stars Casey White and Ben Callaway. For these players, there's at least one extra stroke to grab the next time they take on the golf course of Mulligans.

Highlights