Locals Macie Walker and Heather Young make the Great Smokies a regional hotbed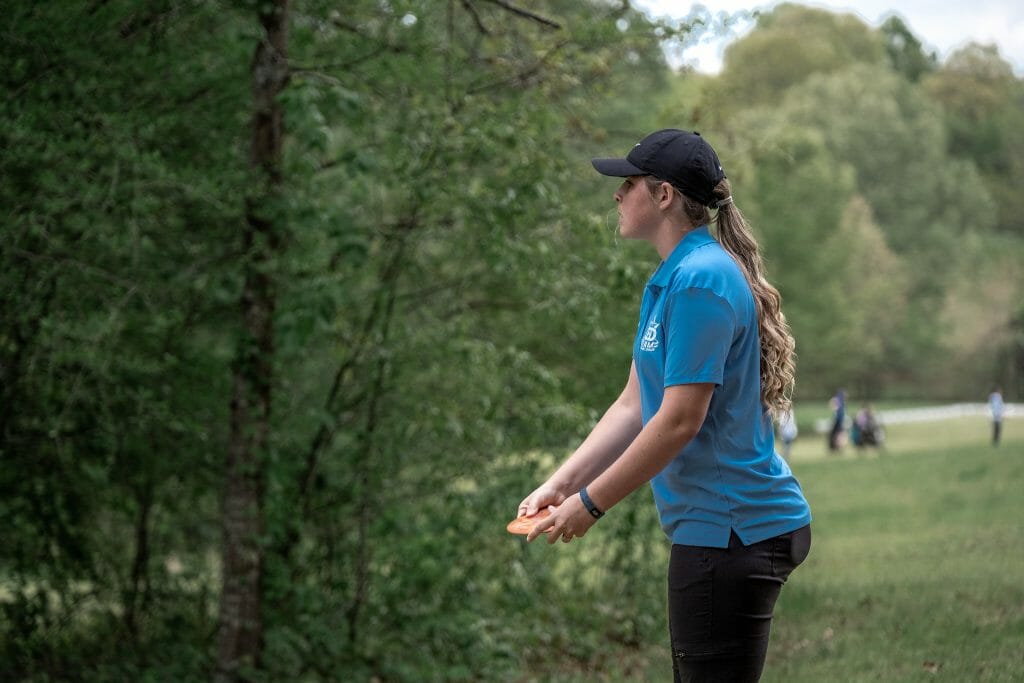 As Paige Pierce picked up her fourth consecutive win out in Oregon, another major Open Women's showdown was happening on the other side of the Mississippi.
At the Tennessee State Championship, two of the sport's up-and-coming talents were locked in a battle to take home an A-tier title of their own. Heather Young and Macie Walker both call the Volunteer State home and after two rounds on the Morristown area courses — Rotary at Frank Lorino and Panther Creek — were all knotted up with 18 holes left to play at Cherokee Park to decide a winner.
Cherokee is a mix of wooded and park-style holes, but its defining characteristic is elevation changes. Morristown is in the foothills of the Great Smoky Mountains, and on Sunday Walker looked to use her distance advantage to her… erm, advantage. Walker was able to score well on the par 4s and stacked birdies elsewhere resulting in a 10-under par round. Young bogeyed a couple of those other par 4s and couldn't get into enough good positions to use her stellar putting to catch-up. Young mustered a 1-under par final round, and finished in second place at 7-under par to Walker's winning 16-under par total. Christine Jennings was third at 2-under par.
The Tennessee State Championship is Walker's first A-tier win and it happened just minutes from her Whitesburg home. She has more to celebrate with her upcoming nuptials later this month.
This wasn't the first time Walker and Young have tangled in Tennessee and it won't be the last. Until either, or both, of the duo is on the road full-time, Tennessee will be a nice little hotbed of top-tier FPO talent.
---
On the Open side of the Tennessee State Championship, Chris Dickerson held off Colby Childress to win the title by three strokes and needed about every bit of a six-hole birdie streak to finish the tournament to do so.
Dickerson has now won the tournament five consecutive years, and was second place behind James Conrad in 2016 before starting the current run. It's Dickerson's seventh win of 2021 and he'll soon be heading to Utah for 2021 Pro Worlds in Ogden.
Michael Johansen won the Masters division by six strokes over Dutch Napier, Kevin McCoy, and Kenneth Tyburski.