Final Round Recap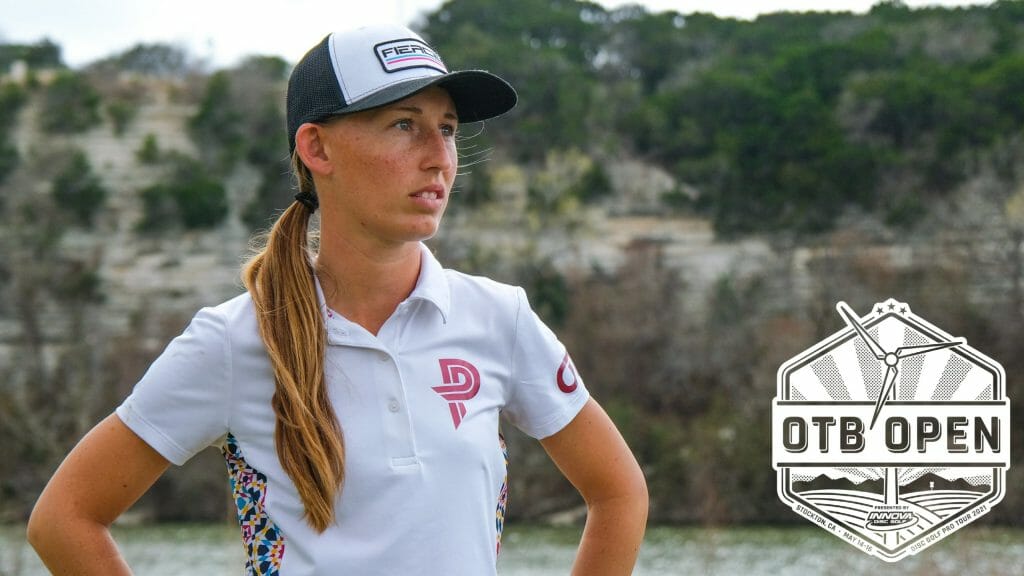 The final day out at Swenson Park was everything that a disc golf fan could have imagined. Two FPO juggernauts, Paige Pierce and Catrina Allen, battled it out until the very end. Pierce reigned supreme to capture her first DGPT victory since the Las Vegas Challenge after a long break from the podium.
"It felt like old times," said Pierce. "I was thinking the same thing about the tale as old as time. Catrina and I, we have had our ups and downs. Everybody knows that there's been drama here and there, but there is so much love between us. It feels good to be on common ground right now."
This tournament played as the much-anticipated return for Pierce after struggling to find the podium since her victory during the first DGPT tournament of the year out at Vegas.
"My game has kind of been all over the place," said Pierce. "My putt has been mediocre at best and it felt good to get the disc in the basket and get back to the roots of why I love playing disc golf. Just having fun with the spectators and hearing the crowd cheer, it's been awesome."
Pierce was not the leader for the opening part of the tournament but sat quietly in the mix the entire time. After a virtually flawless start to day two, she finished the round on rocky footing, bogeying three of her last four. Entering championship Sunday, she had to make sure to keep her foot on the gas with a two stroke advantage over Allen, who has been playing some of the best golf of the division as of late.
"There were a couple shots that I was indecisive on," said Pierce. "On 17 I was kind of going up the right-side gap and hitting branches or hitting the trees, so I tried the middle gap and it worked out again on that hole. I made some good adjustments and I'm glad."
These mid-tournament changes are what make Pierce so effective and difficult to catch. She was hungry for a victory and wasn't going to let anybody take this comeback moment away.
"We finished at 7:45 pm [Saturday], but I'm glad that I stuck it out and went back out and threw some holes. I felt better coming in today," said Pierce.
The extra practice paid off. Pierce was 9-under through 13 holes of the final round and bogey-free, but Allen was in the middle of a heater. Allen had yet to miss a putt and was just three back. Pierce parred out the final five holes and was essentially playing defense on Allen. If Allen hadn't bogeyed hole 14, her birdies on 15, 16, and 18 would have had her tied with Pierce. Instead, Pierce finished in first at 19-under par to Allen's 18-under par in second.
Although the story of the week revolved around Pierce, it would be a shame to not credit Allen down the stretch. Her 10-under par final round clocked in at a 1012 rating, and at one point between holes 7 and 16, she birdied nine of 10 holes while chasing Pierce. She was also able to connect on 100% of her C1X putting attempts Sunday,  and made five attempts from C2 over the weekend.
Day one leader Jessica Weese was able to fight for the last podium spot at 10-under par total, besting Missy Gannon by one stroke.