How's the model doing?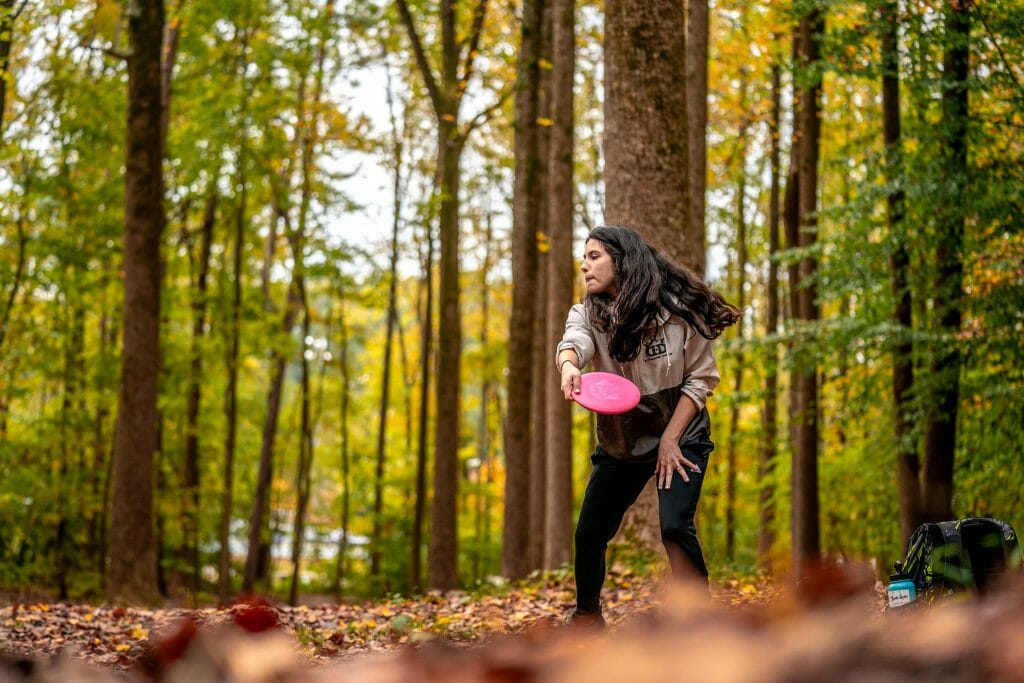 After four Elite Series events, it's time to check in on how our predictive model is doing. So far, across the two divisions, we have made 40 top 5 predictions. On our top five picks, we have been right 46.2% of the time. That breaks down to 52.6% correct in FPO and 40% in MPO. The median finishing place for our predicted top five is ninth. When we look at just the FPO, our median prediction is finishing in fifth. The better predictions in the FPO are almost certainly a product of a smaller field: fewer competitors means a better chance of getting it right. But being right 46% of the time overall in something as variable as disc golf feels like a win; it is certainly in line with our expectations going into this exercise. The trouble is that we don't have a benchmark to compare to. As far as we know, this is the first published attempt to use a model to predict winners over multiple events, so we don't really have a way to quantitatively say we are doing a good job or not. If anyone out there is working on something like this, we would love to hear about it! Now let's get into disc golf.
There is room for a lot of opinions in the sport: things like exactly why Innova discs are so much better than everyone else's or why having a decent forehand is overrated — the list goes on. But one thing we all have to agree on is that we are on the Ricky train right now. First place at Belton, first place at Texas States, and first place at Jonesboro. His pace is blistering: over those three tournaments, he is a combined 106 strokes under par. I won't be a combined hundred strokes under par across every round I play this year, and you probably won't either. On top of all that, he is tied as the highest rated player in the world. You don't want to make too much of recent history, but the Dynamic Discs Open this weekend is played on exactly the sort of courses he can keep winning on: we think he is primed for a stellar performance.
One noticeably absent high performer at the DDO is Paige Pierce, who's in Hawaii recharging until OTB Open. With Pierce not playing the tournament, the FPO opens up a little bit. Our predicted top five are:
Jennifer Allen
Catrina Allen
Lisa Fajkus
Sarah Hokom
Paige Shue
As the current world distance record holder, we think Jennifer Allen's game, in particular, is well positioned for this tournament. And welcome back to the course, Paige Shue! She hasn't played an event since having a baby in January. Maybe she'll get a little home cooking playing in Emporia.
In honorable mention, we have Jessica Weese, Hailey King, Ellen Widboom, Missy Gannon, and Ohn Scoggins.
In the MPO our top five are:
Paul McBeth
Ricky Wysocki
Kevin Jones
Drew Gibson
Eagle McMahon
We have said it before, but our model predicts that the uneven play we have seen from Kevin Jones this year is the exception and not the rule. The arc of his career suggests a consistent return to the podium this season, so we are again predicting him for our top five. We also see a rising stock in Drew Gibson. He has been having a solid year, with top ten finishes in Las Vegas, the Memorial, and Jonesboro. His solid fundamentals and big arm will put certainly put him in contention this weekend.
In honorable mention we predict: Calvin Heimburg, Andrew Presnell, Nate Sexton, Adam Hammes, and Chris Dickerson.