Russellville event draws impressive fields prior to Jonesboro Open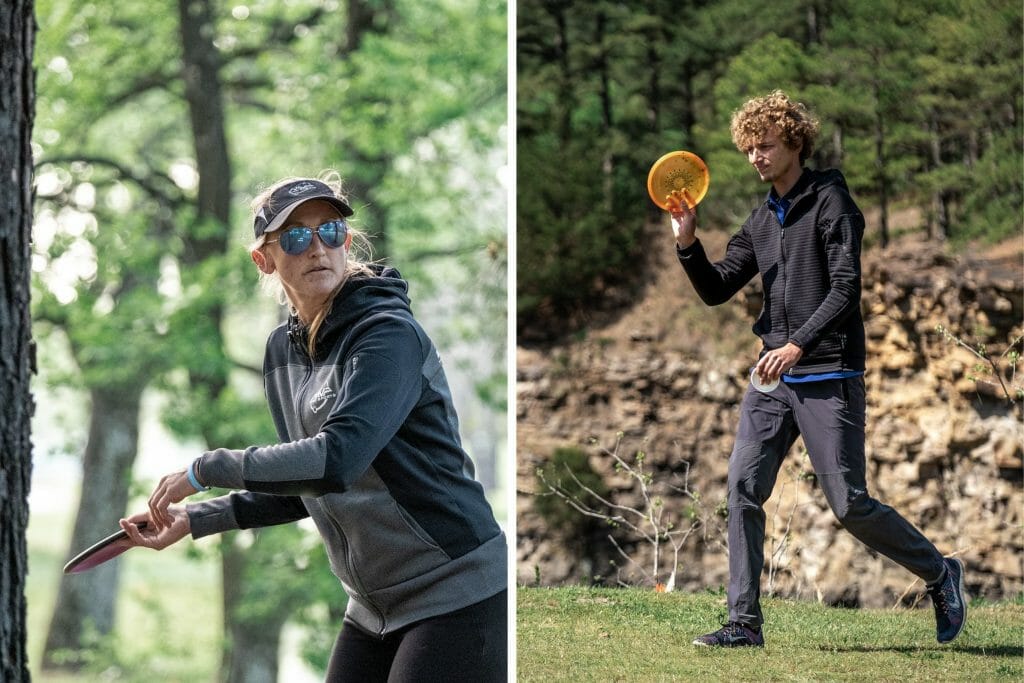 The Vintage Open is becoming more than an A-tier layover while waiting for the Jonesboro Open. The Russellville, Arkansas event is now a Disc Golf Pro Tour Silver Series event with a growing reputation in the Natural State.
In 2021, the Open division has grown to a near-100 player field with almost twice as many pros rated 1000 or higher (48) than made up the entire division in 2017 when Eagle McMahon won the event (25). The Open Women's division quadrupled in size since 2019.
Playing the Old Post Park Gold layout, Calvin Heimburg put in serious work to get his first win of the season with a total score of 26-under par. Heimburg never shot the hot round over three days as he finished ahead of James Conrad by two strokes. Nikko Locastro finished third, seven strokes behind Heimburg.
Heimburg was only one stroke behind Gavin Rathbun after round 1, but was not the big story on Friday when he took the lead. Conrad's course record, bogey-free 14-under par round 2 came in close to 1100-rated and shot him 13 spots up the leaderboard.
A clinical 6-under par start to the final round on Saturday gave Heimburg breathing room at the top and what looked like could become an easy win, but a charging Conrad was still within striking distance. A two-stroke swing on hole 16 brought Heimburg's advantage back down to two strokes, a margin he'd keep.
"I didn't expect it to get as tight as it did," said Heimburg. "Definitely did not play up to my standard coming down the last five or six holes."
A Heimburg tester on hole 17 for par was the final nail in Conrad's coffin. It was Conrad's best finish of 2021.
Heimburg finished either first or second in Circle 1X and Circle 2 putting percentage, finding both greens in regulation, and fairway hits. His first place finish means Heimburg has now finished first, second, third, fourth, or fifth in five events this year.
Similar to MVP teammate Conrad, Sarah Hokom was the big mover during round 2 in Open Women and made good on the momentum with the hot round on the final day for her second A-tier victory in 2021. Her 6-under par on Friday was the best women's score of the weekend, but Hokom's final round rated the highest, coming in at 1005.
"I was able to kind of battle through and stick to the game plan," said Hokom, who was dealing with some injuries during the week. "I kept the approaches really close, didn't really have to make any putts today in this wind. It's just a blessing to be out here playing and I'm just really stoked to take down the win."
Hokom overcame a 38% C1X putting rate in the opening round that ended with a three-putt on hole 18 to win by eight strokes and finish at 8-under par total. Jessica Weese, second place, and Catrina Allen rounded out the podium.
For the tournament, Hokom finished first in the division in strokes gained from tee to green at 19.44, almost 5.5 strokes better than the next closest competitor. It was pinpoint drives, such as the four birdies she picked up over holes 8 through 14 on Saturday, that made the difference. Hokom also finished the weekend first in parked shots and fairway hits, in addition to finding both greens in regulation.