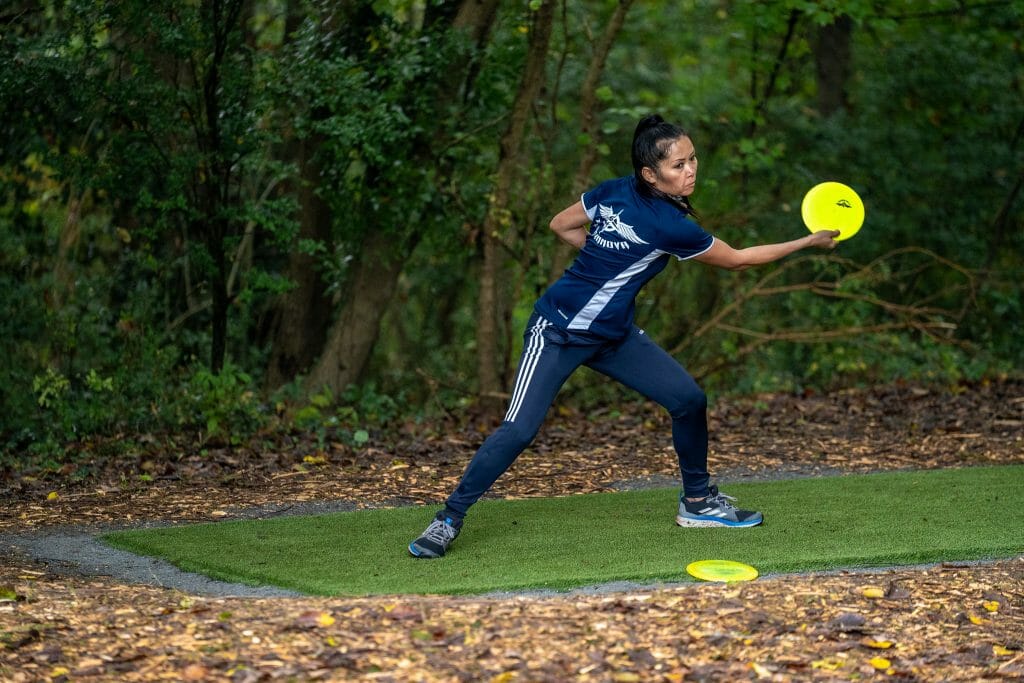 Following a strong return to the tournament scene in 2020, Ohn Scoggins has been promoted to the Innova Star Team for 2021, the highest-level of tour support from the California manufacturer.
Scoggins' top five finish at the Women's National Championship in October highlighted a year with 13 wins, including the Challenge at Goat Hill Park DGPT Silver Series event. She is one of 13 women in the world currently rated 950 or better.
After taking the better part of three years off from competition, Scoggins won seven of nine events she entered in 2019 before playing 18 events in 2020, mostly in her home state of California. Her biggest career successes came in 2014 and 2015 and featured a number of top five finishes at elite events, such as back-to-back fourth place showings at Pro Worlds.