Round 1 Recap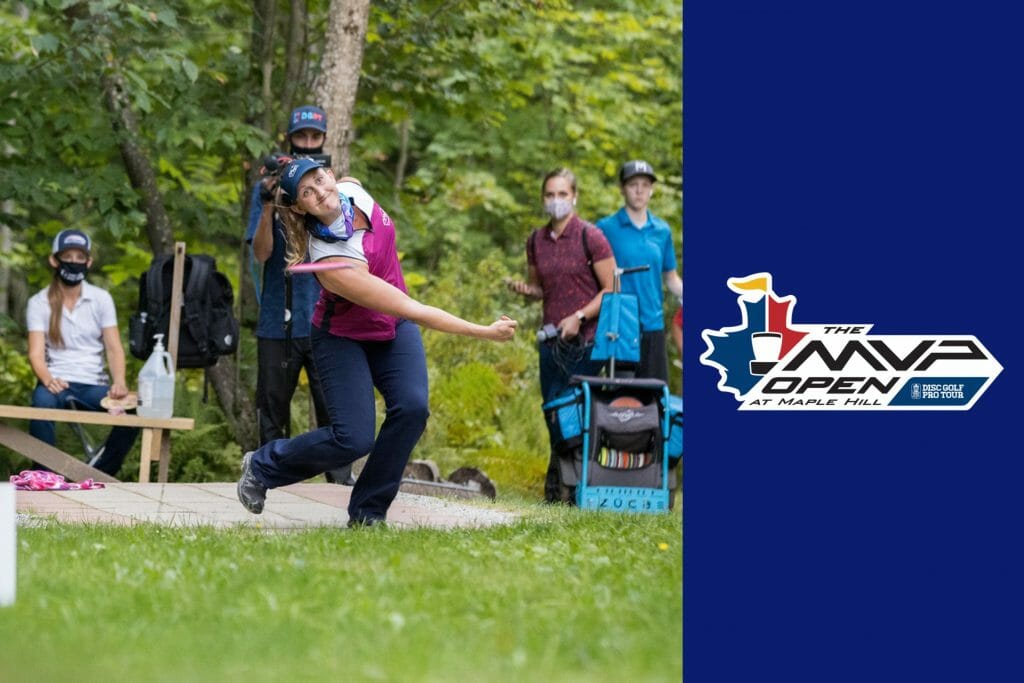 The tour continues its tour of the northeast, returning to the ceremonial home of the Disc Golf Pro Tour at the MVP Open at Maple Hill.
Going 100% from Circle 1X and adding a highlight downhill putt from C2 on hole 4, Sarah Hokom is the day one leader at 4-under par. The 2018 and 2011 champion is not in the top five of finding either C1 or C2 in regulation.
A division-leading scramble percentage has Catrina Allen in second place at 3-under par. She is tied with Hokom with the fewest holes over par, two, and only had to putt from C1X seven times,
Paige Pierce was her normal mercurial self, leading the field in birdie percentage by 11 percentage points, but also adding the most holes over par in the top eight. She is in third at 2-under par.
Cleaning up a sloppy front 9, Hailey King went bogey-free and 3-under to finish her day, and threw in a 70-footer, as well as another C2 putt. She two-putted six times, and is tied in fifth with Missy Gannon and Heather Young at 1-over par.
The average score at last year's MVP Open was around 7-over par across three rounds. With the change to the Diamond layout, scores were 5.2-over par with 12 less players in the field in 2020.
---
The lead card of Hokom, Allen, Pierce, and Lisa Fajkus tees off at 3 pm EST
Coverage