Final Round Recap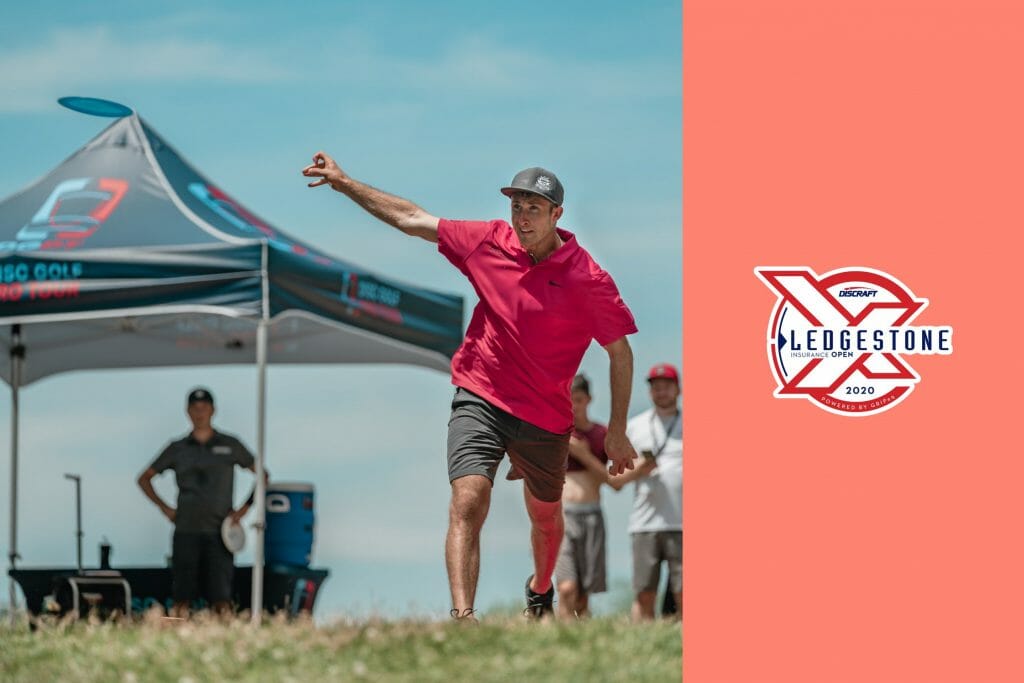 The 10th Ledgestone Insurance Open crowned a first-time champion.
Taking a big lead into the final round was Ricky Wysocki, who added a 1091-rated, 12-under par to cap the win by eight strokes. Averaging more than 20 points over his rating, Wysocki was a terror the final three days, and only recorded five bogeys in the tournament. He led in four major statistical categories, including Circle 1 and C2 in regulation, and was third in C1X putting and fairway hits.
This is Wysocki's first DGPT win in more than 450 days, going back to last year's San Francisco Open. He has not finished lower than fourth in his past five tournaments, and has only finished lower once since the restart, a 17th place finish at the Preserve Championship.
Doing more than enough too late was Paul McBeth. A 1098-rated hot road, 13-under par saw him go perfect from C1X and C2 putting, but Wysocki was out of reach to start the day and did nothing to even give a glimmer of hope of a comeback. He ended the event tied with Wysoki for the most birdies and offset it with early bogeys at Northwood Gold. This is the third DGPT event in a row without a McBeth win, the longest streak since the start to the 2018 season. He finished at 27-under par total.
Had Chris Dickerson not thrown a round worthy of being dropped from his ratings update on Friday, he may have been able to challenge McBeth for second place. Instead, he picks up his third consecutive DGPT podium, finishing six strokes behind McBeth in third at 21-under par total. He jumped up more than 40 spots on the leaderboard over the final two days at Lake Eureka.
Qualifying for the USDGC: Gregg Barsby (T-7th), Steve Rico (9th), Matt Orum (T-11th), Paul Ulibarri (T-16th), Justin Gilbert (T-18th), and Kyle Opfer (T-18th).
Heard
"I mean I've been through a lot of obstacles throughout the past year, going back to the Lyme disease [diagnosis]. That was a huge setback in my career. I think this is a sign as to what's to come. I'm overcoming Lyme disease with my choices and decisions. I'm super excited to get this win and move forward towards the rest of my career." – Ricky Wysocki
Statline
The last time Wysocki lifted a DGPT trophy at the SFO, Catrina Allen won on the Open Women's side. Allen would also capture the FPO title this weekend at the Ledgestone, and it was also her first DGPT win since last year's SFO.
Coverage
Central Coast Disc Golf Ledgestone Front 9
Central Coast Disc Golf Ledgestone Back 9