We watched an unprecedented, sub-optimal stretch of disc golf from Paul McBeth during the final round of the Dynamic Discs Open that almost cost him a tournament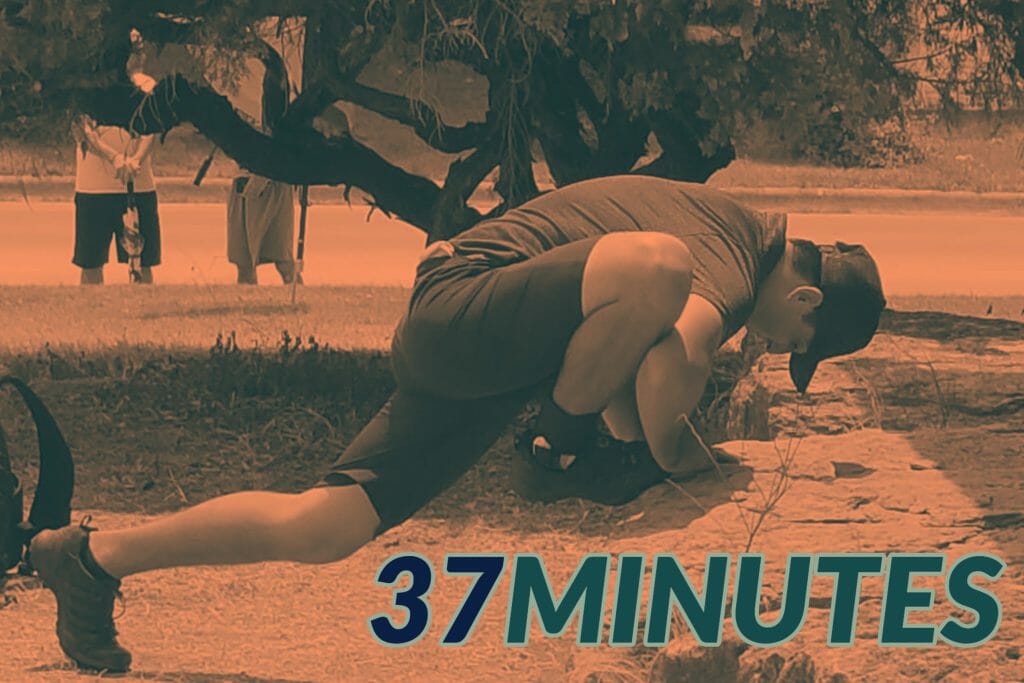 Paul McBeth carded three consecutive bogeys in the final round of the 2020 Dynamic Discs Open. This is only the third time in the "UDisc Live era" this has happened
Dating back almost four years to the day of the 2016 Vibram Open in late June 2016, McBeth has played in 65 tournaments tracked by UDisc. This weekend was the first time he has ever won a tournament tracked which he carded three consecutive bogeys at any time during the event.
How was this possible? Having a huge lead beforehand helps tremendously. But having an unconscionable superpower-like ability to bounce back helps more so.
After hole 7 of the final round, McBeth had completed 43 of the full 54 holes. At this point, he was seven strokes ahead of his closest competitor, Emerson Keith, and 10 strokes ahead of Calvin Heimburg, who was in fifth place and playing from the chase card.
McBeth had not scored any hole worse than par. That's right 43 holes played with OB everywhere, plus the Kansas wind, and still no bogeys. No one else that finished in the top 15 even made it through the first nine holes of round 1 without a bogey. Twenty-six of his first 43 holes resulted in a birdie, including a stretch where he birdied 11 out of 12 holes in the second round. The next closest streak was eventual second place finisher Calvin Heimburg, who finished his final 34 holes (almost two rounds) bogey-free.
On hole 8 of the final round, a 1000+ foot par 5 with out of bounds on every side, McBeth's round changed dramatically. This was the same hole he was able to use to separate himself and win at the 2019 Glass Blown Open, which is also played on this course at Emporia Country Club. Reports indicate that the entire lead card was heckled while throwing off the tee and fairway by a group of adolescents at the pool that overlooks the tee.
McBeth threw out of bounds twice on hole 8. He also missed a putt after throwing his approach from only about 100 feet out to long outside the circle, an uncharacteristic mistake. After the damage, he carded a triple bogey 8. Emerson Keith and Heimburg were both able to birdie the eighth hole and gain FOUR strokes on McBeth.
Hole 9, being the hardest hole on the course, may be the worst possible thing to see after your first bogey of the event. The par 4 729-foot hole starts as a downhill drive from a tunnel, doglegs right uphill, and then plays into a small wooded green.
McBeth was on pace to score the par on hole 9, but then overthrew his approach again and was left with a tree-guarded circle's edge putt to save the 4. He finished the hole with a bogey 5, his second consecutive hole finishing above par. Keith and Heimburg each carded a 4 on hole 9 and gained another stroke on the leader.
At this point, McBeth's lead was down to two strokes over Keith and five strokes over Heimburg. McBeth was in a spot where he needed to stop the bleeding and get back on track. No better spot for this than hole 10 which plays as a 400-foot downhill, dead straight shot,1 with out of bounds the entire way down both sides, and finishing up to an elevated basket. Even with all that and 23 mph crosswind in the final round it played as the third easiest hole on the course; 72 of the 96 competitors were able to score par or better.
McBeth's drive went dead straight before being pushed out of bounds to the right, causing him to card the bogey. With this the lost another stroke to Keith who got the par, and two more strokes to Heimburg who had just birdied the hole minutes before.
After three holes and only 37 minutes in real time, McBeth's lead had nearly evaporated. He had now lost six strokes to Keith who sat one back and seven strokes to Heimburg whom he now led by just three.
Dynamic Discs Open Score Change
McBeth was able to recover and get the win by finishing 3-under par over the last seven holes, carding four birdies and only one more bogey. Heimburg was able to stay hot and get five birdies, but fell just short by a single stroke after starting the round down by double digits. Emerson Keith was not able to maintain finishing two strokes over par on the final seven holes with no birdies and taking home solo third place and the final podium spot.
---
McBeth's other superpower is throwing 400 foot dead straight shots ↩