Decision on Worlds coming by June 1st.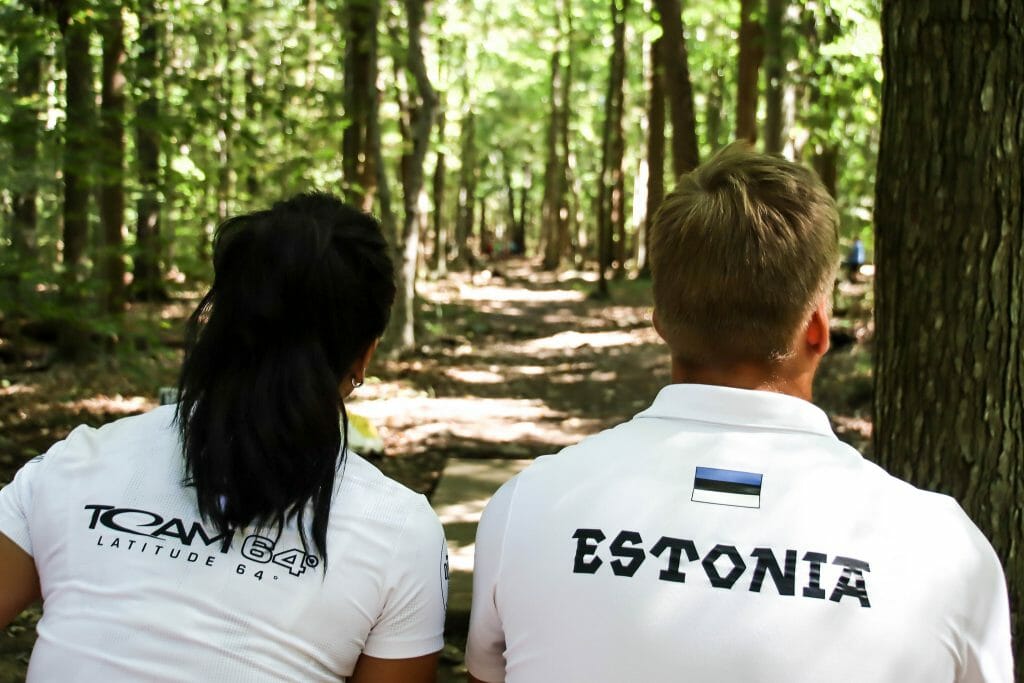 The PDGA announced today that the 2020 National Tour has been fully canceled and that the Pro World Championships have been tentatively rescheduled for September with a final decision on whether or not to move forward coming by June 1st, 12 days from now.
Four of the six National Tour events had already been canceled before today, and the tournament director of the Music City Open, which had been set for this year's NT finale, said last week that they would not be moving forward as an NT. The final remaining tournament — the Delaware Disc Golf Challenge — will not run as a National Tour event either.
"Amid continued uncertainty regarding sanctioning, volunteer staffing, and tournament sponsorship, the Delaware Disc Golf Club and Music City Disc Golf Club expressed concerns about the ability to run their events to their full potential," said the PDGA in a statement. "With the PDGA also reducing staff, including key event and media support, all parties mutually decided it was best to delay the National Tour until 2021."
All of this year's canceled events are set to return for the 2021 National Tour.
The Disc Golf Pro Tour, as we reported yesterday, still intends to return to competition in July, and the PDGA is working closely with the Pro Tour to arrange scheduling and manage events.
"We've been communicating a lot especially with regards to potential cancellations," said PDGA Media Manager Steve Hill. "We want to work with them any time there's anything that will impact the pro field."
Utah Pro Worlds Pushed to September, But Hurdles Remain
The Pro World Championships are now tentatively rescheduled for September 23-27. A final decision about the viability of the event is coming by June 1st.
"Right now, travelers from several countries are restricted from entry into the United States," wrote the PDGA. "For us to hold any PDGA World Championships in 2020, a clearer picture must emerge regarding when international travelers will be allowed to enter."
Currently, foreign nationals who have been in the the UK, Ireland, and the European Schengen area — which includes disc golf hotbeds like Finland and Estonia — are barred from entering the United States. If the ban is still in place on June 1st, will the PDGA consider moving forward with Pro Worlds?
"I don't think chances are good, but there is a possibility that if there is an end date on the European travel ban that we could figure it out," said PDGA Media Manager Steve Hill. "But I don't think it's been determined yet."
"A lot of the potential participants for any of our World Championships come from Europe," he added.
There is still a great deal of uncertainty about how the COVID-19 situation could evolve in the coming months, but the PDGA wants to give any major tournaments an opportunity to be fully ready to run a successful tournament.
"If we are rescheduling these events, we still need to give them plenty of lead time," said Hill. "It's difficult to do a lot of the rescheduling, a lot of the staffing — it takes a good amount of legwork to get these events to where they want to be."
"Some people are going to think [June 1st] is too early [for a decision], but we award these events a year and a half in advance. So the three month window — even though a lot of work has already been done — is shaving it pretty close."
If Pro Worlds does take place in September, the PDGA and DGPT plan to work together to consider schedule adjustments to make for a more logical competition flow late in the season so that players aren't asked to travel from the Green Mountain Championships in Vermont in early September back to the West for Worlds before returning to the east coast for USDGC and the Pro Tour finale.
Amateur Worlds, Masters Worlds Also Rescheduled With June 1 Decision; Junior Worlds Canceled
The PDGA Amateur World Championships and Pro Masters World Championships have been tentatively rescheduled for Sept. 12-19 and Aug. 22-29, respectively, with a final decision on whether to proceed coming on June 1st.
The Junior World Championships have been canceled.