Scrambles, metal hits, and chainouts -- oh my!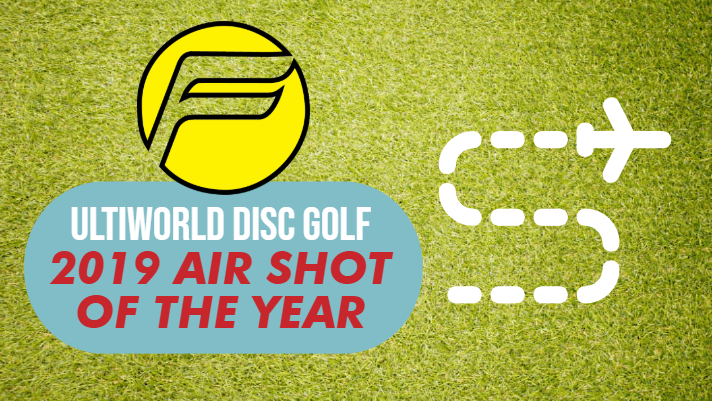 Ultiworld Disc Golf's 2019 Air Shot of the Year voting is presented by Friction Gloves; all opinions are those of the author. Check out our review of Friction's DG Gloves here.
Ballots were so tight after the top three that we actually had a tie for the final spot in the semifinals and accepted six shots instead of the intended five.
Vote to see which two air shots advance to the final.
---
Bryan Vagi at the Wintertime Open
2019 Wintertime Open – Round 2 Bryan Vagi hole 8 throw in
Nikko Locastro at USDGC
2019 USDGC Round 3 Nikko Locastro Hole 13 albatross throw-in
Simon Lizotte at Throw Down The Mountain
2019 Throw Down The Mountain Simon Lizotte hole 18 drive tee to green
Simon Lizotte at WACO
2019 WACO Simon Lizotte 500 ft putter
James Conrad at Pro Worlds
2019 Pro Worlds Round 4 Northwood Gold James Conrad hole 14 drive
Jalle Stoor at Pro Worlds
2019 Pro Worlds Round 1 Lake Eureka Jalle Stoor hole 13 throw in eagle