Sarah Hokom moves up into second, seven strokes behind Pierce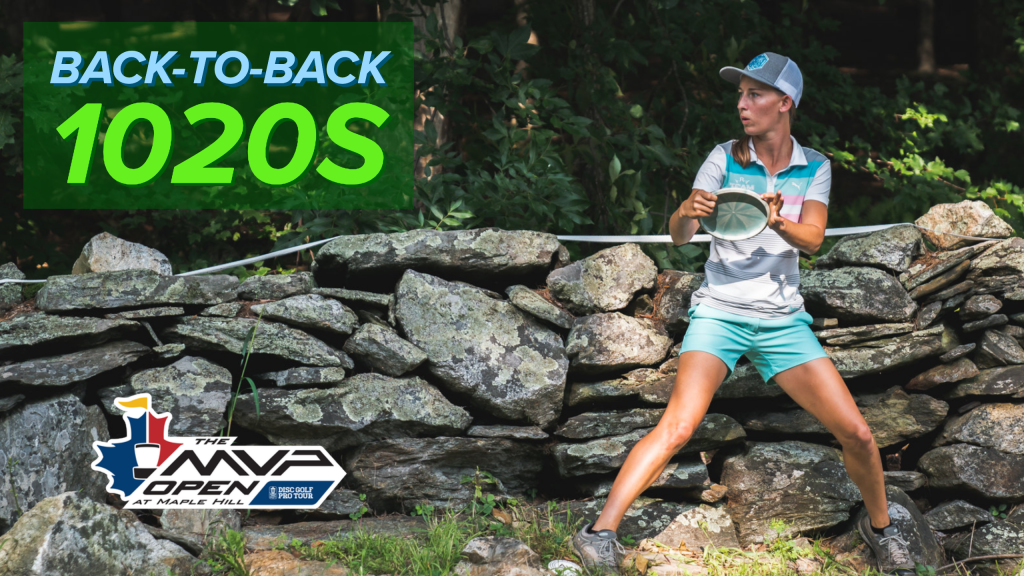 Just as we thought, Paige Pierce's aggressive play on hole 18 during round one looked like it was coming back to bite her.
After losing two strokes from her lead on the final hole Friday, Pierce only had a two stroke advantage when play began for round two Saturday at the MVP Open. Problem is, there are plenty of two strokes swings on the course. Pierce found one of those swings on hole 4, as she picked up a three-putt bogey to Catrina Allen's birdie, and with that Allen moved into a tie for the lead with Pierce.
The momentary share of first woke Pierce up though. Over the final 14 holes she would go 6-under par with an eagle to maintain the top spot at 11-under par 111 total, seven strokes clear of second place. 
"I feel good about it, I wouldn't say comfortable," Pierce said about the lead after the round. "Between holes 1-9 I'm going to need a cushion. If I get to hole 10 and I still have five strokes I'll maybe feel comfortable."
It was after the turn on moving day that Pierce pulled away. A quick turkey on holes 10-12 put her five strokes ahead of Allen and the field, and the highlight of the round came on the par 4 hole 16. Playing the same layout as the Open field only with a higher par, Pierce piped a dead straight drive through the wooded corridor and past the basket 530 feet away. She'd hit the Circle 2 putt with some foot obstruction due to a sponsor wall.
2019 MVP Open Round 2 Paige Pierce hole 16 drive
Hole 16 was Pierce's third C2 conversion of the day, a stat she leads the division in. She continues to dominate off the tee, ranking first in every major UDisc Live driving category, including fairway hits and C1 in regulation. Pierce turned in a 5-under par 56 on Saturday for her second consecutive 1020-rated round.
Allen would drop to fourth place after an over par round, but remains at 2-under par total for the tournament. Sarah Hokom's 1004-rated day moved her into second place at 4-under par total, and Kristin Tattar remains in third at 3-under par total.