Jennifer Allen moves into second with hot round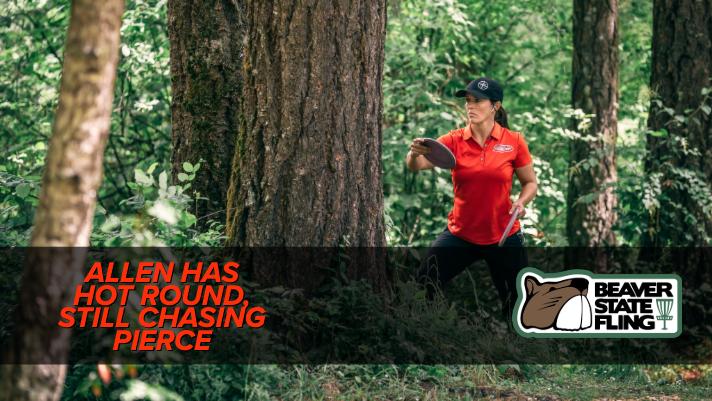 Round three of the Beaver State Fling saw Paige Pierce turning in her first card over par, but it hasn't changed the bottom line. Pierce is still firmly in control heading into the final day.
A 1-over par 62 from Pierce moves her total to 4-under par 179, seven strokes clear of the field. The 966-rated round featured a strong putting outing, with Pierce only two putting once, and hitting her other seven attempts from Circle 1X. She was not as sharp off the tee as she was Friday, but Pierce's scrambling has remained top-notch, coming in second in the division by converting 81% of her clean-up attempts.
Jennifer Allen, on the other hand, has continued to be deadly on the fairways, and was the only player to come in under par Saturday on the East course with a 983-rated 1-under par 60 to move into sole possession of second place at 3-over par 186 total. She was inside Circle 1 in regulation on 33% of holes, 11 percentage points higher than the next best player on the day. Allen was tied with Paige Bjerkaas, who is currently in fourth place at 6-over par 189 total, for most birdies of the round.
Starting out her round hot was Catrina Allen, who birdied three of the opening five holes. It was the last of her scoring opportunities though, and she finished the day even par to remain at 4-over par for the tournament in third place.