Tattar remains undefeated in 2019; Häme gets first A-tier win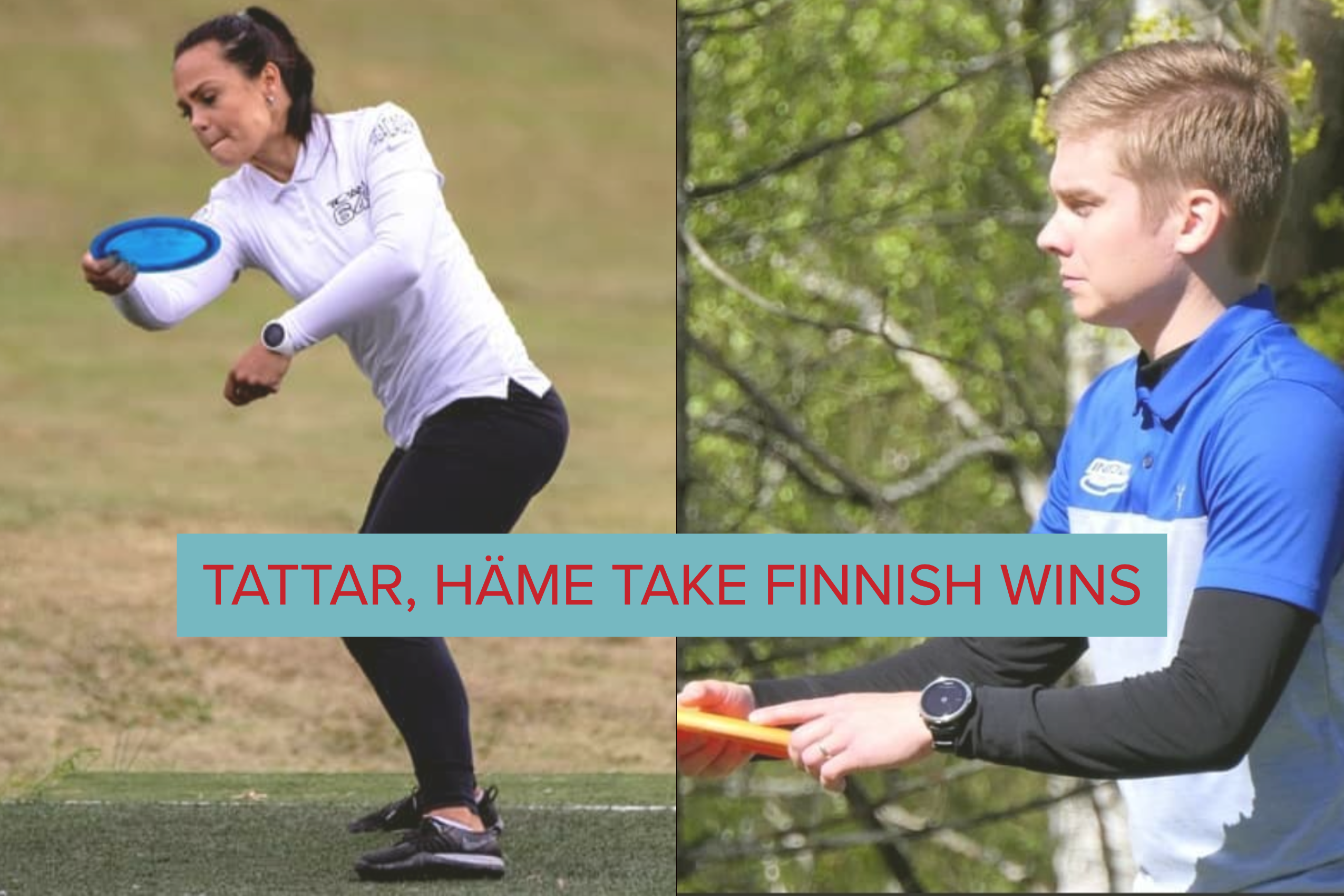 Finland's premier tour kicked-off this past weekend and drew some of Europe's best to Helsinki and the Tali Disc Golf Park for the Prodigy Pro Tour opener.
Fourteen 1000+ rated players filled the MPO division, with Jalle Stoor, Väinö Mäkelä, Teemu Nissinen, and Leo Piironen headlining the field. They were in for a long weekend, with two rounds on Saturday and the final 18 holes Sunday, on a course that hasn't hosted a major tournament in two years.
It was Mikael Häme who got out to a hot start in round one, shooting the only round in the 40s at the event. The bogey-free, 1071-rated, 13-under par 49 only afforded Häme an early one stroke lead, but matching 6-under pars in rounds two and three pushed Häme to a victory. The win was Häme's first A-tier win. He finished top five at three PPT events in 2018.
"Well, first round I shot my best rated round ever, that put me in position to just try to hang in there," Häme said. "I kept telling myself, I have been playing so good this weekend so just continuing doing what I have been doing so far.
"I couldn't be happier with this first Pro Tour/A-tier win. I'm all the time [taking] small steps, and to be able to now win this. Great start for the season, now to keep going."
Mäkelä and Jesse Nieminen tied for second, two strokes behind Häme at 23-under par 163 total.
The Open Women's competition was equally stacked in talent, featuring Eveliina Salonen, Henna Blomroos, and Kristin Tattar, the three highest-rated players on the continent. It was a similar situation to MPO, as the round one leader was able to hold on and get the victory.
Tattar was out of the gate with a 986-rated, 3-under par 59, the only FPO round in the 50s, and shot 64s in rounds two and three to finish in first at 1-over par 187 total. Salonen bested Tattar in the final two rounds, but couldn't make up the early deficit. She finished in second at 4-over par 190. Blomroos finished third, due in part to shooting her lowest rated round since July 2017 during round two.
"It was fun playing with Eveliina and Henna after such a long time," Tattar said. "I was never thinking I was playing against them. I knew that if I didn't make any big mistakes and take some birdies then I could play the winning scores. That's what I was focused on."
Tattar remains undefeated in 2019, with two EuroTour wins to go with the Prodigy Pro Tour victory.