Jennifer Allen ran away with FPO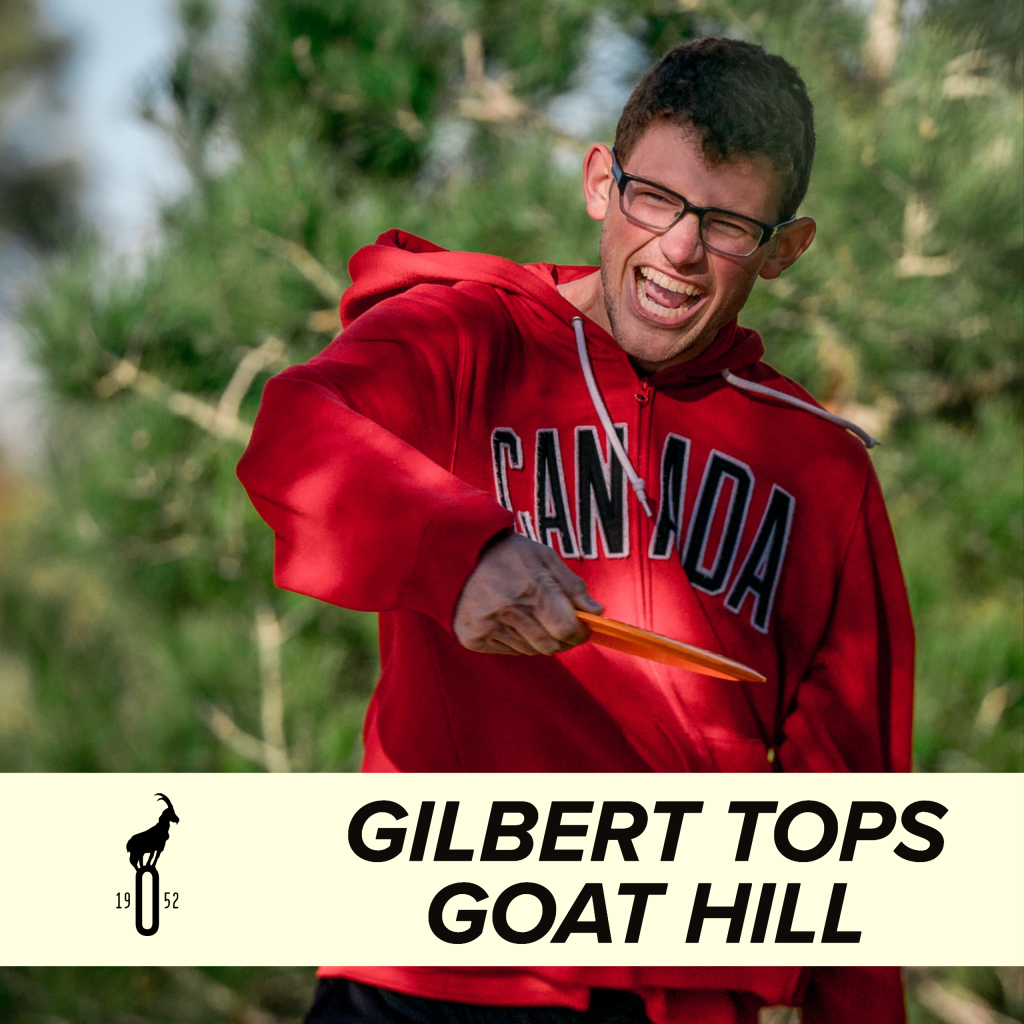 Before the second round of the Challenge at Goat Hill Park, Thomas  Gilbert grabbed a new disc out of the garage of Central Coast Disc Golf's Ian Anderson. The "Paul McBeth Disc Golf" Destroyer, an April Fools' Day special edition disc from 2016, immediately found its way into Gilbert's bag, and the 19-year-old Canadian put it to good use.
Beating out a field that included defending champion Seppo Paju, local and assistant TD A.J. Risley, and Kevin Jones, Gilbert won his first A-tier of the season to start off the west coast swing on a high mark.
"It feels really good," Gilbert said. "Good shooting all weekend, the course suited my game and I took advantage of that and played really well. I was glad to get this A-tier win."
The 995-rated Gilbert averaged 1042-rated golf over three rounds and shot the hot round both Friday and Saturday. He finished five ahead of Paju at 33-under par 174 total.
For those unfamiliar with Gilbert's style, he sums it up concisely: "Far thrower. Good putter."
Playing on cards with Paju and Jones, known distance huckers of a disc, Gilbert was matching the two meter-for-meter off the tee. When asked how it felt to throw on par with those guys, Gilbert was again demure.
"Feels like it should be normal from now on," he said.
Gilbert was first in the field at reaching Circle 1 in regulation, 72%, second at C2 in regulation, 91%, and third in both fairway hits and parked shots. He'll have plenty more opportunities to show off his range in the coming weeks as he's back on the road in full force after taking some time off early in the season.
"Just going to keep following the tour for a little bit. Do San Francisco, Santa Cruz, Beaver State, Portland, all those events," Gilbert said. "Hopefully, just keep playing at the same level I am right now and hopefully make a name for myself in the next few months."
Paju finished second at 28-under par 179, and Jones and Risley tied for third at 25-under 182 total.
On the FPO side, Jennifer Allen played three rounds over her rating, including a 999-rated opener, and won the event by 39 strokes, finishing at 2-under par 202 total. She was the highest-rated player in the division by 57 points.