Tabea Wallus holds onto FPO lead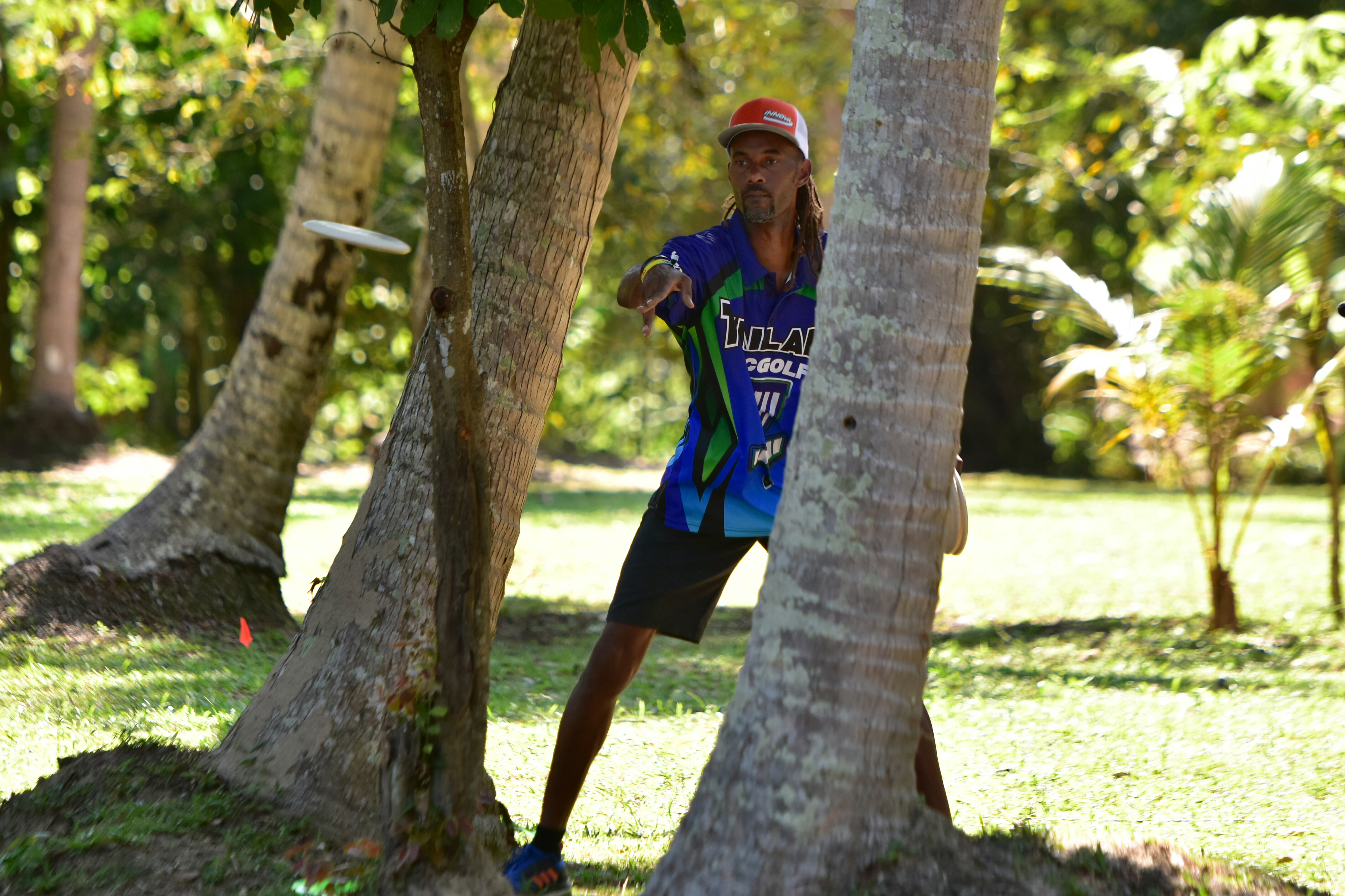 Devan Owens' quest for an international tour win got off to a solid start in the first round of the Samui Swine Classic VI on the island of Koh Samui, Thailand this past Friday. His course record-equalling 10-under par 58, along with a day one lead with Philo Brathwaite was a good foundation for an assault on the bacon belt. However, all it took was a tree kick OB on the second hole of round two to consign him to fourth place and a fight to make up ground.
"All of a sudden I was six down instead of 10, because they all birdied the hole," Owens said. "I struggled for momentum after that. Really needed to convert more opportunities on the putting green. We are all getting enough looks out there. It's going to come down to who putts best."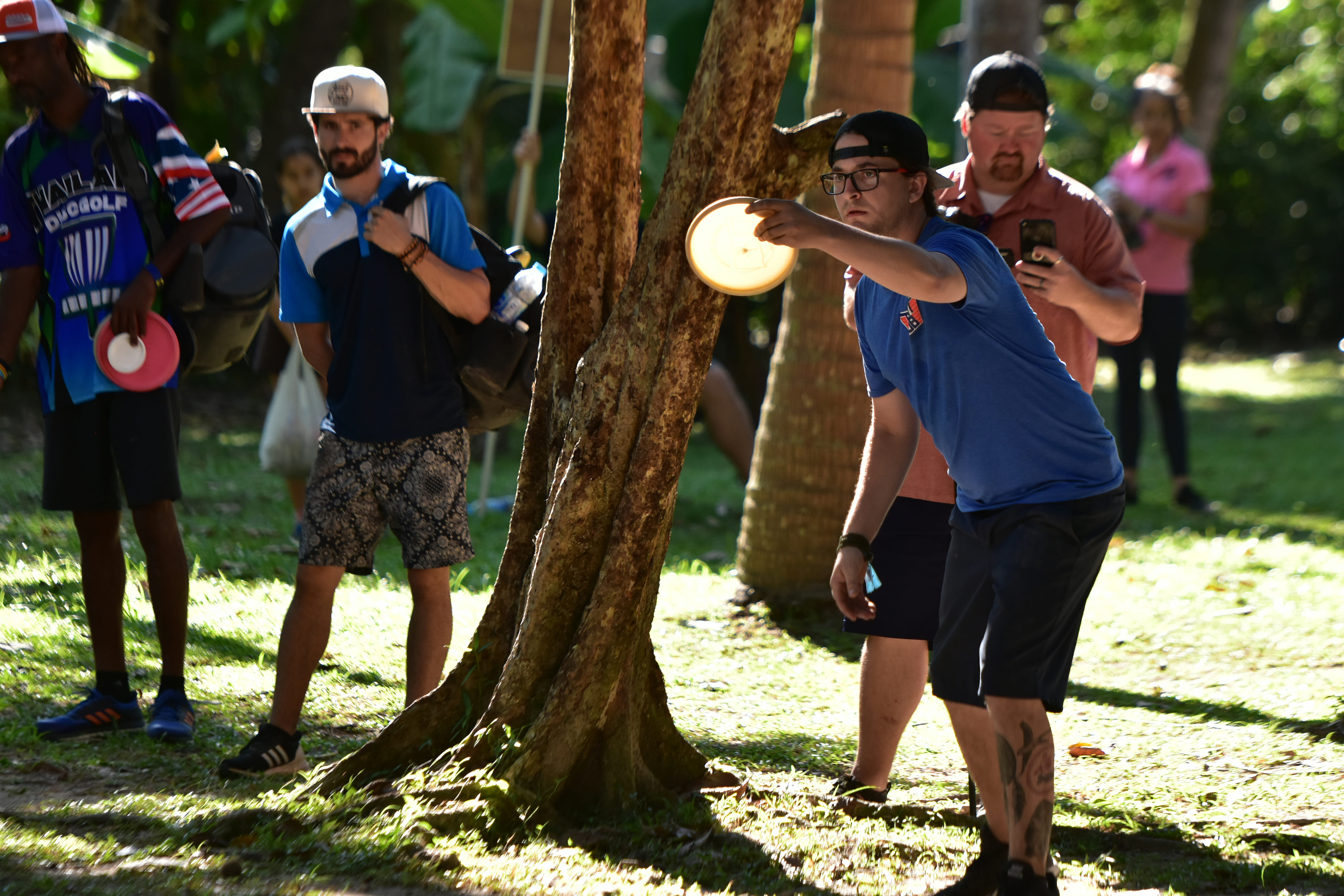 It was an opinion shared by round two leader Brathwaite. "The winner is going to make more putts," he said. "We all throw equally well on a course like this. There's a couple of bonus holes — 2 and 4 — I think whoever can pick those up is going to get some separation too. But you have to keep getting birdies after that. There's no space to relax out there. Nobody is laying up that's for sure."
"I personally like this style of course," said Owens. "It's a little bit old school. It's about who can get through the trees better."
Despite breaking the one-day-old course record with 57s that they shared with Finland's Joel Pallari, both Brathwaite and Nikko Locastro gave the impression that there was more work to be done on the 11 hole course that weaves through the coconut groves near Mae Nam on the northeast coast of the island.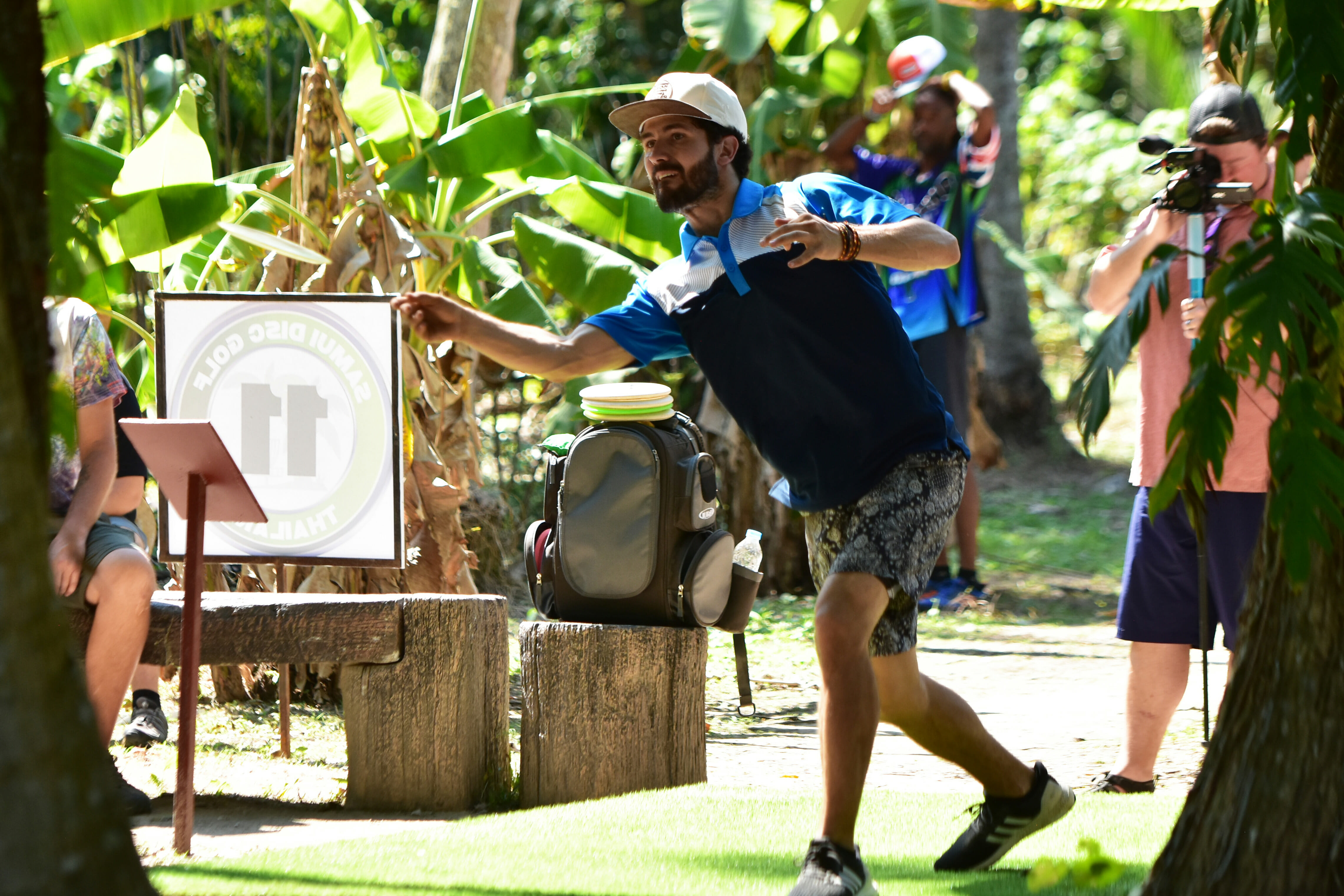 "I struggled to execute my inside the circle putts," said Locastro. "I feel like my routine needs to change because I'm taking too long with them. I need to worry less about the outcome."
The tension will be high for Sunday's round which tees off at 1 a.m. eastern standard time.
The battle in FPO was no less tense. With Switzerland's Tabea Wallus seeing her four throw lead from day one stretch by a considerable margin in the first 11 holes, but shrink back to what it was at the start of the day during the second 11 stretch.
"I was tired," she said of the second half of her round. "It made me lose concentration and I missed more putts."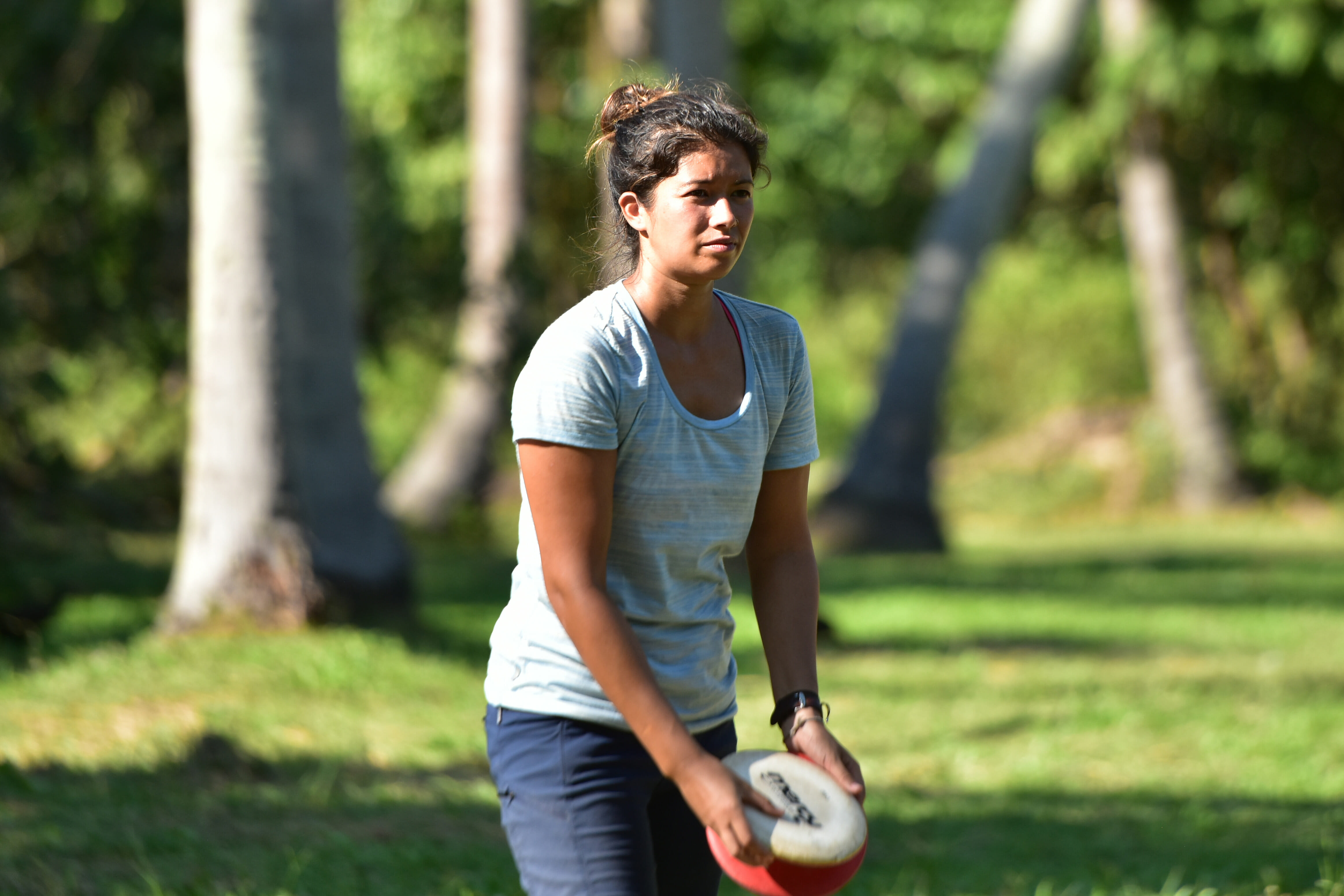 It was the opposite experience for Thailand's View Georgiou, who struggled with her mental game in the first half of the round before turning things around in the last 11 holes.
"I was a little bit frustrated," she said afterward. "I was probably trying too hard at the start and was missing inside circle putts. Then I just relaxed and played my game and it was better."
The other big story of round two was masters age Wisconsinite Johnny Rumble Pecunia's 10-under par, 1016-rated 58 which matched the second-best score of the tournament and has only been bettered by the top three pros. He's dominating the MP40 division with a nine stroke lead over Colorado's Geoff Hungerford. Jerry Stoken has a  seven throw lead in MP50 over Finland's Simo Väisänen.