Schusterick goes wire-to-wire for win in Estonia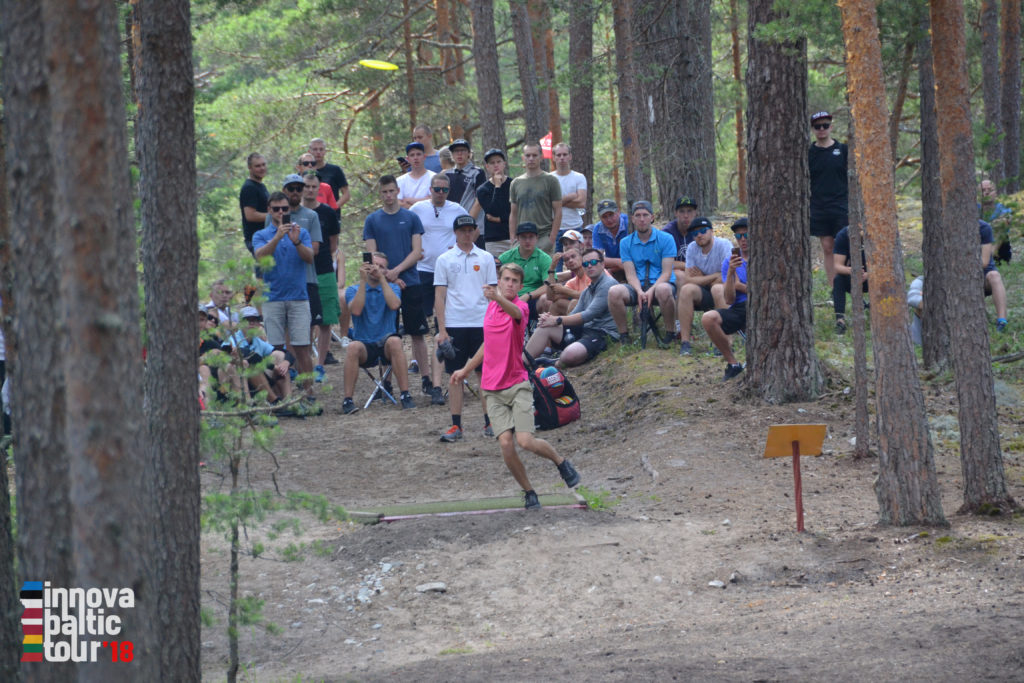 Ahead of this week's Konopiště Open, most well-known Open players who didn't attend last weekend's Disc Golf Pro Tour's Great Lakes Open in Michigan could be found at Sweden's Skellefteå Open. However, Will Schusterick and Eagle McMahon opted to kick it in Estonia and test their mettle against the competition at the Pärnu Open, a PDGA B-Tier.
The results? Probably not exactly what you'd expect. In his first win in a tournament higher than a C-Tier since July 2016's Volunteer Classic XI, Schusterick's 22-under par 164 final total was just enough to take first place over second-place McMahon's 21-under par 165. Finn Mikael Häme completed the Open podium with an 18-under par 168.
After two rounds of the three-round event, Will Schusterick led the field with a 17-under par 107. His two nearest competitors were Häme and fellow Finn Leo Piironen at 14-under par 110 and 11-under par 113 respectively. McMahon sat tied in fourth with Estonian Ronald Rotenberg, their 10-under par 114s seven back of the lead.
Much of McMahon's surprisingly low position after the second round came from a poor second round performance—a 955-rated 2-under par 60.
Commenting on the round, McMahon mentioned some fatigue after getting little rest and practice time due to leading clinics in the days before the event, but he didn't allow that to excuse everything. He stated, "I didn't play very well. I threw the shots I told myself I would in practice, and I just did not execute them well…it was just me playing bad. That's all I can really say."
McMahon also commented on the ratings, saying, "right off the bat, I wanna just tell you that the ratings feel like they're a good 35-40 points off…it said 955 [for the second round], but in reality, it felt more like 990. That tells you a little something."
In his comments to Ultiworld Disc Golf, Schusterick also mentioned that the ratings seemed off.
While none of the Europeans in contention put up inspiring scores in the third round, McMahon more closely resembled the player fans and competitors have come to expect this year. He rattled off 11 birdies in his final round—including six in a row on holes 10-15—and had no bogeys. Contrastingly, Schusterick took three bogeys in the final round. He also bagged an eagle but found just six birdies to accompany it. Still, it was enough for Schusterick to retain a lead and take a wire-to-wire win.
About his accomplishment, Schusterick commented, "I felt great about winning Pärnu. I played great round one, decent round two, and held on for round three."
When asked about what he would take away from this win and apply to this week's PDGA Major, Schusterick responded, "it's a good confidence booster going into Konopiště but I still have a lot of work to do if I want to compete towards the top." Schusterick also mentioned that while his putting was 'great at times,' he would overall rate it as 'just alright' for the tournament as a whole.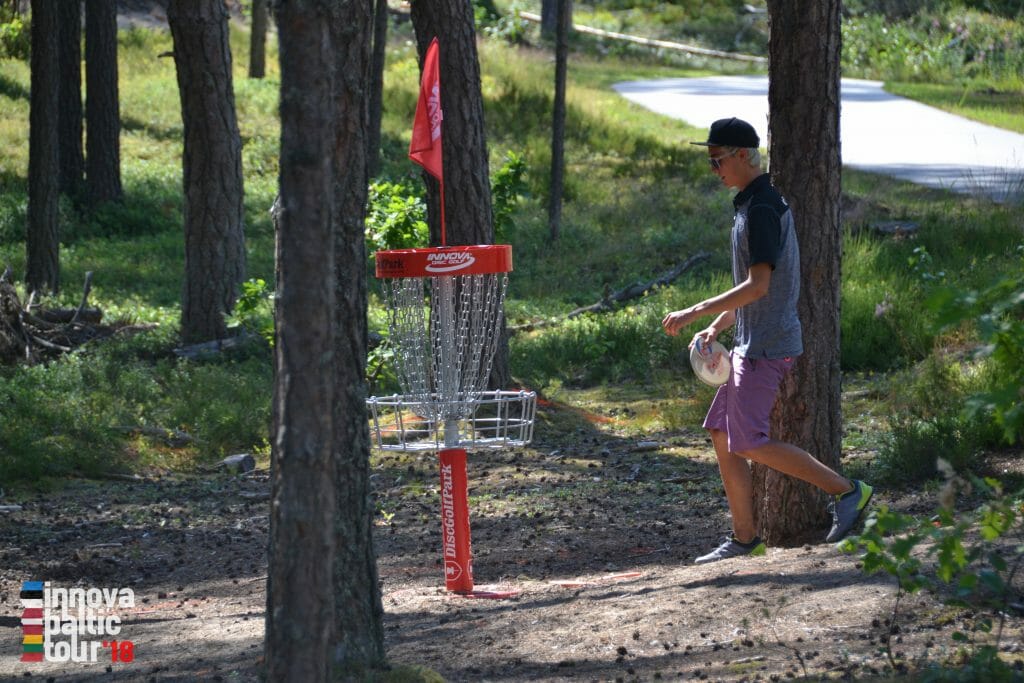 Despite the loss, McMahon felt buoyed by his self-described 'pretty hot' final round. "This week, I'll have three practice days—a lot of time to rest…with a little bit of time to regroup, nothing should be off," he said. "I'm feeling pretty good about my game right now."
Along with Schusterick taking a step forward since battling with a shoulder injury he publicly revealed in June 2017, there's also another important takeaway from this event. Namely, that European disc golf has grown to the point where visiting pros have options for warm-up tournaments where they feel the quality of a course or courses and the competition is sufficient preparation for a Major like the Konopiště Open.
"I'd say the average course in [Northern] Europe is much better than the average course in the United States," McMahon mused. "Disc golf was introduced to Europe a little bit later, so you filtered out that whole era of throwing with lids…the courses were designed with a disc golf disc in mind." He continued, "and players are starting off so well. People who've only been playing for three or four years are already throwing with perfect technique. Fast-forward ten years and I can definitely see the majority of the podium of major events being European."
For proof of Europeans' burgeoning readiness to take on big U.S. names, one needs to look no further than Eveliina Salonen's win over Paige Pierce and Catrina Allen in Skellefteå last weekend.