Busy weekend in between National Tour and Disc Golf Pro Tour events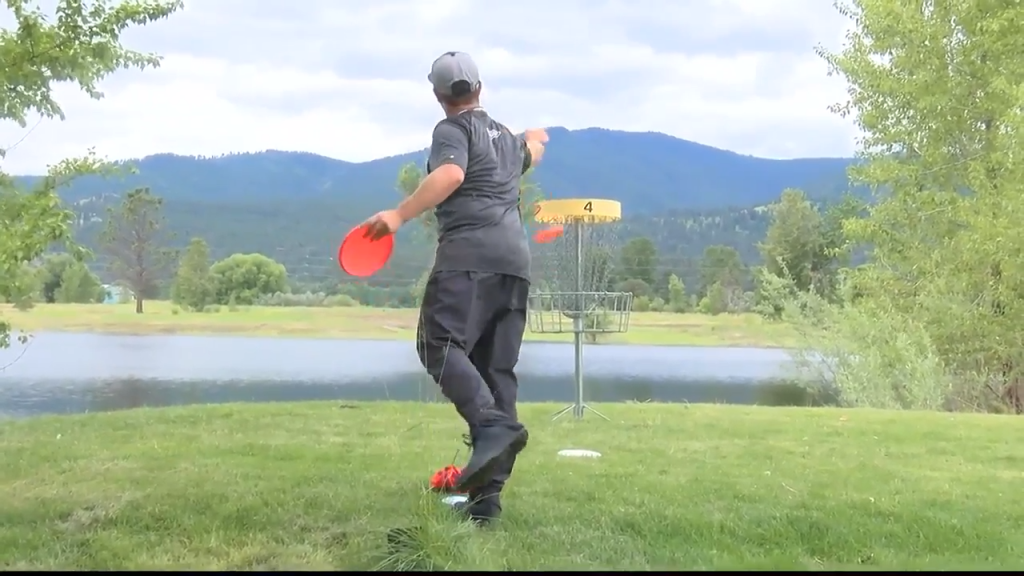 A big stopover on the way to Utah was in Missoula, Montana for the Zoo Town Open. Garrett Gurthie continues his hot streak, picking up a victory at the A-Tier over Nate Doss by one stroke, finishing at 33-under par 143. Gurthie averaged 1055-rated golf and outlasted ten other 1000+ rated players in the Open Field. Jordan Castro blasted a 1086-rated final round to move into third place behind Doss. Joe Rovere and A.J. Risley rounded out the top five. Local favorite Christian Dietrich, the highest rated player in Montana at 1030, finished sixth.
Madison Walker was the second Floridian to come out on top at Zoo Town, taking down the Open Women win over Jessica Weese and Valarie Jenkins. Jenkins, who finished third, had the lead going into the final round until Walker's 977-rated day pushed her to a six-stroke margin atop the leaderboard. The event was blessed with a solid wrap-up of the rainy weekend from the local news outlet, as well as a feature on the broadcast news, that we highly recommend you checking out. Support the sport.
North of the border at the BC Open,  Sarah Hokom became the back-to-back Open Women's champion, averaging 13 points over her rating during the four-round tournament, and besting Elaine King by 11 strokes. Lisa Fajkus finished third.
Nick Wood followed a solid 18th place showing at the Beaver State Fling by capturing the Open title in Canada. Chandler Fry backed up his fifth place BSF finish with a tie for third.
Over in Charleston, West Virginia at the Kanawha Valley Regional, Andrew Fish overcame an unfortunate start to his weekend by getting his bag and disc stolen to rally to a fourth-place showing with brand new equipment.
Brad Schick won the tournament with Barry Schultz coming in second, three strokes back, while Tyler Horne finished third. Kristy Moore took the Open Women's win by one stroke over Susie Byrd.
The Magic City Mega Bowl in Birmingham, Alabama saw Cameron Colglazier outlast Matt Dollar and Zach Melton over the three-day tournament. Chris Dickerson had a rare loss in the southeast, finishing sixth on the heels of a 953-rated final round. Sara Lamberson nabbed Open Women by three strokes.
Joel Freeman picked up his second win of the season back home in Colorado at the High Plains Challenge. Kona Panis cleaned up Open Women by seven strokes in her homecoming as well.
Over in Oulu, Finland Väinö Mäkelä and Henna Blomroos both took wins at the A-Tier, Prodigy Disc Pro Tour – Oulu event. There was another A-Tier in Sweden; the Discsports Nationella Tour 3 was won by Anders Swärd and Linnea Bülow.
Shoutout to the Boomtown Throwdown one day C-Tier in Memphis for a sizable payout; $6,971 was distributed for the pro-purse. Jeremy Vaughan topped Jacob Henson and Will Schusterick in Open, with Vaughan besting Henson in a playoff, and Haley Childs nailed a late 40-footer to seal the win over Jennifer Allen in Open Women.
Several players took the week off from sanctioned playin favor of a more casual setting at one of the most picturesque courses around. Whistler's Bend Doubles Shootout in Roseburg, Oregon had Open teams such as Nate Sexton and Jeremy Koling, and Nate Perkins and Peter McBride, as well as Paige Pierce and Tina Stanaitis in Open Women, competing for the crowns.1 "BigSexy" notched the Open win by 11 shots, and "BirdyLicious" –or is it "Romper Stomper?"– won Open Women.
Nate Sexton Jeremy Koling Whistler Doubles Instagram
Paige Pierce Tina Stanaitis Whistler Doubles Instagram
Most touring pros will be found this coming weekend at the Disc Golf Pro Tour stop at the Utah Open. Last year's winners, Ricky Wysocki and Jessica Weese, will both be fresh after weekends off and ready to defend their titles. Notable absences include Simon Lizotte, Sexton and Pierce.
---
An older version of this article said Eagle McMahon and Eric Oakley were competing as a team. The two were registered for the event but withdrew ↩