Hokom third, Allen and Fajkus move into tie for fourth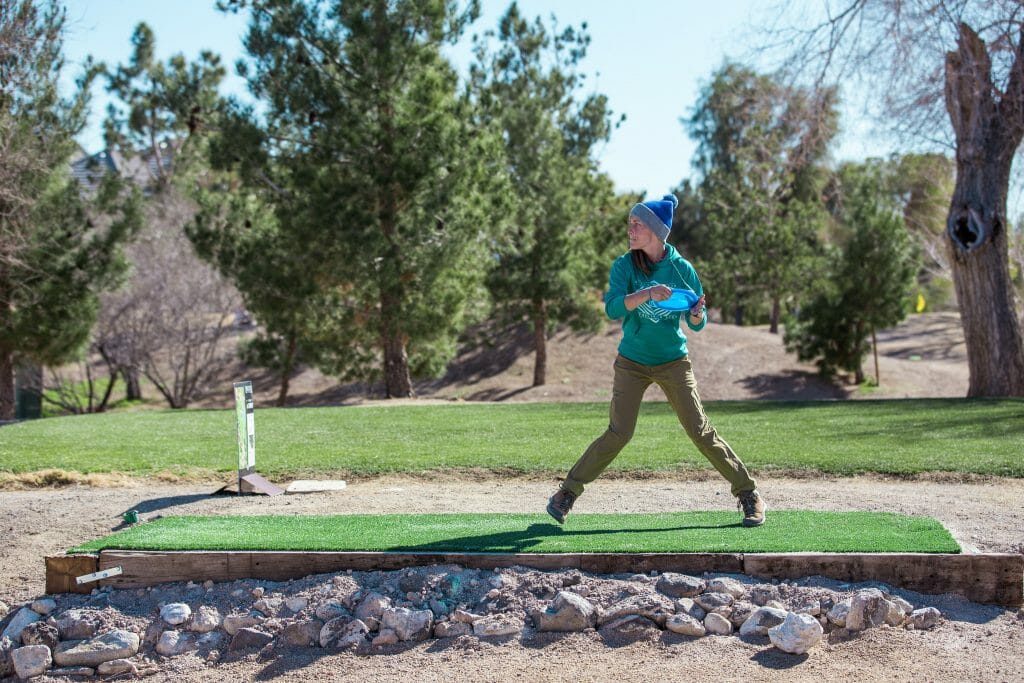 The third round of the Las Vegas Challenge meant competitors were up against the longest track of the three in play at the event, the 9,074-foot par 62 Adidas Terrex course. That made for little scoring separation between the 10 women who made the cut for the final day; indeed the scores ranged from just even- to 5 over-par.
Paige Pierce and Catrina Allen are now tied at 4-over par 185 heading into the final round after both competitors had difficulty finding birdies and consistency throughout yesterday's round. Pierce struggled on the green en route to a 2-over par 64 score. She missed seven attempts from circle 2 and hit just 69-percent of her putts from circle 1 on the day.
Catrina Allen had similar difficulties while posting a 4-over par 66 score. She accrued five penalty strokes be landing out of bounds and uncharacteristically made just 75-percent of her putts from inside circle 1.
Sarah Hokom managed the most consistent round of the top three, posting a 2-over par 64 to stay in third place at 6-over par 187. Jennifer Allen posted the hot round to move up four positions into a tie for fourth place with Lisa Fajkus. Allen tossed an even-par 62 to move to 7-over par 188 and had a chance to move into a tie for the lead had she connected on three crucial putts on the final three holes of the day.
Fajkus moved up three spots on the leaderboard with a 1-over par 63 third round. Her round was highlighted by a 104-foot throw-in for birdie on the 453-foot par 4 7th. After uncharacteristically inconsistent putting through the first two rounds, Fajkus missed just one putt inside circle 1 and finished at 94-percent on the day, closing out the round with a birdie make from 38 feet on the final hole.
Further down the leaderboard Madison Walker and Melody Waibel just snuck in ahead of the cut line. Walker ended the day in ninth place at 13-over par 194 after a 2-over par 64 score. Waibel is 10th at 15-over par 196 after a 5-over par 67 third round.
The lead card of Pierce, Catrina Allen, Hokom and Jennifer Allen tee off at 8:00 a.m. local time on the Innova course.