Our last big board of the year!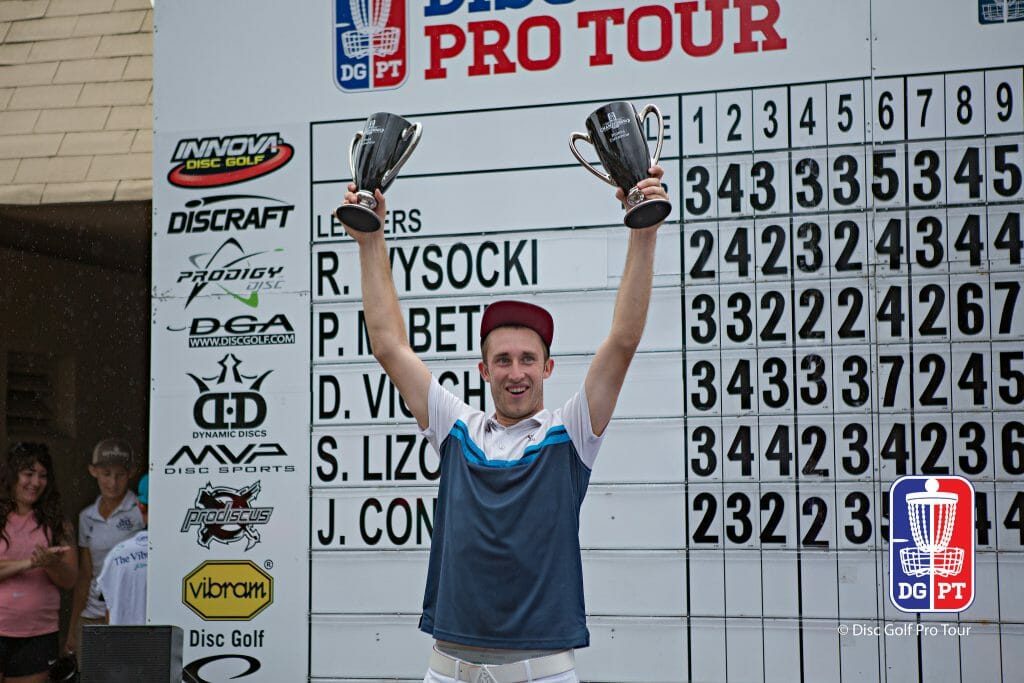 We here at Ultiworld Disc Golf aren't ashamed to admit when we've dropped the ball. With that in mind, consider us Times Square on New Year's Eve, as this set of Power Rankings are long overdue.
Simply put, we got caught up in the end-of-season crush of big events and, as we kept up on news and coverage from one to the next, failed to put out proper rankings after any of them. Our bad. Please consider this fresh list our mea culpa.
With three major — but only one Major — tournaments to consider for the rankings, we did our best to give weight to significant career achievements (Hello, Nate Sexton); year-long consistency (Guten Tag, Simon Lizotte); and surprise showings (Hey there Dana Vicich and Nicole Dionisio). We think we've done a serviceable job here, but we don't mind if you argue with us in the comments section or on social media. It's your last chance to do so for 2017 — make it count.
Ricky Wysocki ends the season right where he began: As the top player in our rankings. Back-to-back Ws to close the 2017 slate always helps…Paul McBeth put together his signature late-round flourishes in every event, but he'll need fewer of those to knock off Wysocki more often in 2018…After a sluggish USDGC showing, Simon Lizotte forced a playoff in Georgia and tied for second at the Disc Golf Pro Tour Championship…Nate Sexton's USDGC triumph negates his lower finishes at the Hall of Fame Classic and in Florida. Can anyone blame him for not getting it up for those events?… Philo Brathwaite notched a surprise career high at USDGC and was one hole away from making the DGPT finals… Gregg Barsby was the revelation of the second half of 2017…Devan Owens got plenty of time in front of the camera to close out the year…We can't wait to see what Austin Turner has in store for 2018…Was there a better story this season than Dana Vicich's DGPT Cinderella run? Maybe Sexton's Rock Hill romp, but this was 1b…Zackeriath Johnson logged a strong semifinal round at the Pro Tour Championship and parlayed into an all-night drive before taking a one-day tourney in Kentucky. That kind of hustle gets him back on the big board to close the year in style.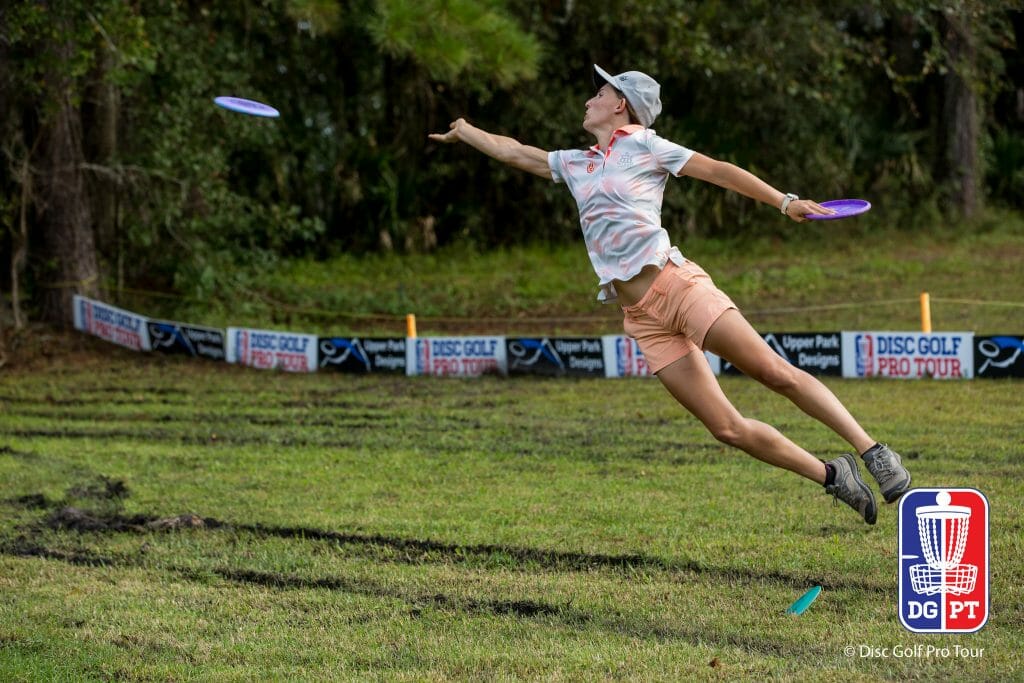 Paige Pierce rarely let her foot off the gas in 2017…If we get more of the late-summer Catrina Allen in 2018 this division is going to be fire…Lisa Fajkus plans to hit the road full time in 2018. Bring it on…Melody Waibel closed the season on a heater, notching four top 5 finishes…Elaine King: Still incredibly good at this sport…Nicole Dionisio entered the DGPT Championship as the 13 seed, then proceeded to log the second best score of the quarterfinals.