Holloköi takes home more than just a trophy at Austria's first-ever PDGA A-Tier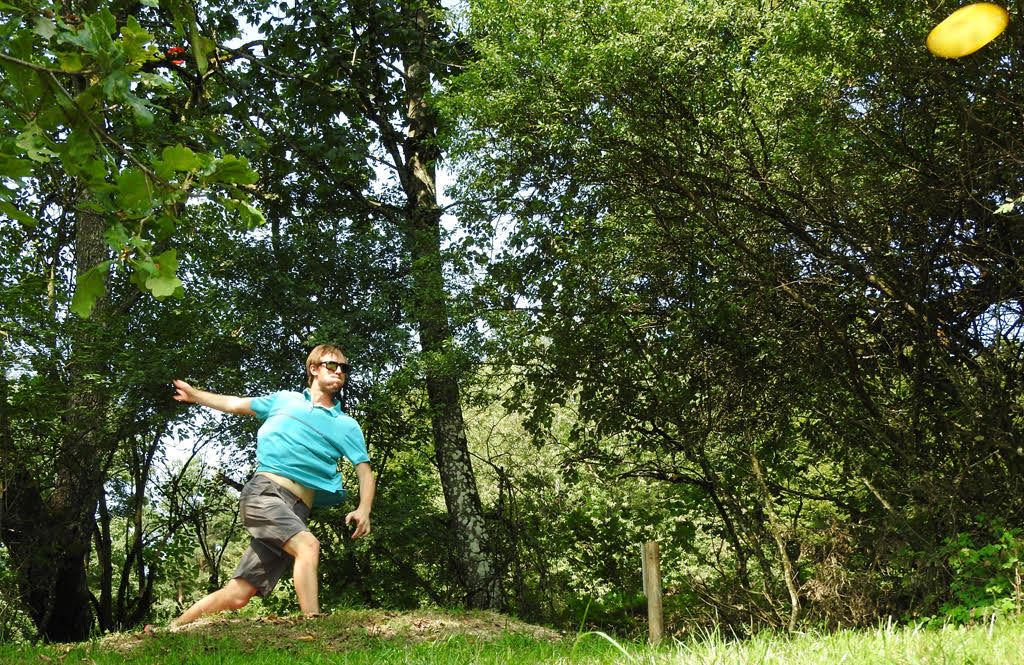 When hazarding a guess at who might win the Open division of the Strudengau Open presented in northern Austria, Tournament Director Michael Priester and Assistant Tournament Director Werner Mooshammer played it safe: They went with last year's champion and the highest rated player in the tournament, 996-rated Finn Juho Parviainen. It was a different denizen of the North, though — Sweden's 982-rated Tomas Rosenqvist — who came out on top in a tight struggle not with Parviainen, but Austria's young Laurenz Schaurhofer and Kryštof Novák of the Czech Republic.
At the end of the day, Rosenqvist's 21-under par 186 earned the win, Novák's 18-under par 189 took second, and Schaurhofer's 13-under par 194 was just enough to keep a surging Parviainen at bay and snag third place. Along with his $1,000 prize, Rosenqvist also took home another honor: the only birdie of the entire tournament on the 73-meter (243-foot) hole 3, which Priester described as "a narrow fairway in the woods, extra spiced with a mandatory."
All three rounds of the event, which doubled as Austria's first PDGA A-Tier and the last leg of the 2017 EuroProTour, took place on a 21-hole, par 69 course set up at the KUMM Discgolf Parcours in Sankt Thomas am Blasenstein, the country's first pay-to-play track.
"The course has a lot of elevation being in the Austrian mountains, and that sets up for a lot of big shots as well as rolls that make you think twice on your approaches," Rosenqvist said.
Novák also pointed out that he didn't take the venue lightly. "The course here at Strudengau is really mentally demanding," he said. "You must get through the wooded holes (2 through 9) without any big mistakes, and preferably in a good mood, so you can lower your score on the other part of the course where the holes are mostly easier to get birdies on."
With these challenges and opportunities in mind, the top three entered the third and final round on Sunday neck-and-neck.
Schaurhofer, who finished in sixth place in the Junior I division of the 2016 Amateur Worlds last July, had played well over his 946 rating, averaging just over 1000-rated golf through two rounds to earn his tournament-leading 14-under par. Just behind at 13-under par was Rosenqvist, whose only bogey of the first 42 holes had come after missing a comeback putt when a chain-out for birdie caught a bad roll. Novák had come from Saturday's chase card to within a hair's breadth of the lead, and after shooting a 1010-rated 61 to claim Saturday's hot round he was sitting at 12-under par.
The beginning of the final round yielded unexpected results from the leading trio. Rosenqvist and Novak took very different routes to par through the course's first 10 holes—four bogeys, four birdies, and two pars from Rosenqvist and one bogey, one birdie, and eight pars from Novák—while Schaurhofer lost ground by playing 4-over par in the same stretch.
With almost half the course behind them, Rosenqvist and Novák were still sitting at 13- and 12-under par, respectively, and Schaurhofer found himself suddenly behind at 10-under par.
"Yeah, the start was a bit shaky from all of us," Rosenqvist said. "Probably a mix of the colder weather and some nerves."
Despite the chilly air, the competition finally began to heat up in the last half of the round, especially between Rosenqvist and Novák. The duo went bogey-free during the final 11, with Rosenqvist increasing his slight edge over his closest foe by connecting on an impressive eight birdies to Novák's six. Schaurhofer, meanwhile, carded five birdies over the last 11 holes, but also suffered two bogeys to bring his round to a disappointing 1-over par 70.
Despite not taking the win, Novák looked on the bright side. "I managed to stay calm and did not make any big mistakes," he said. "In the first part, I just wanted to stay safe and not take any unnecessary risk. I did exactly that, but Tomas [Rosenqvist] started the other half really well and managed to get away from me. Nevertheless, I am very satisfied with my performance."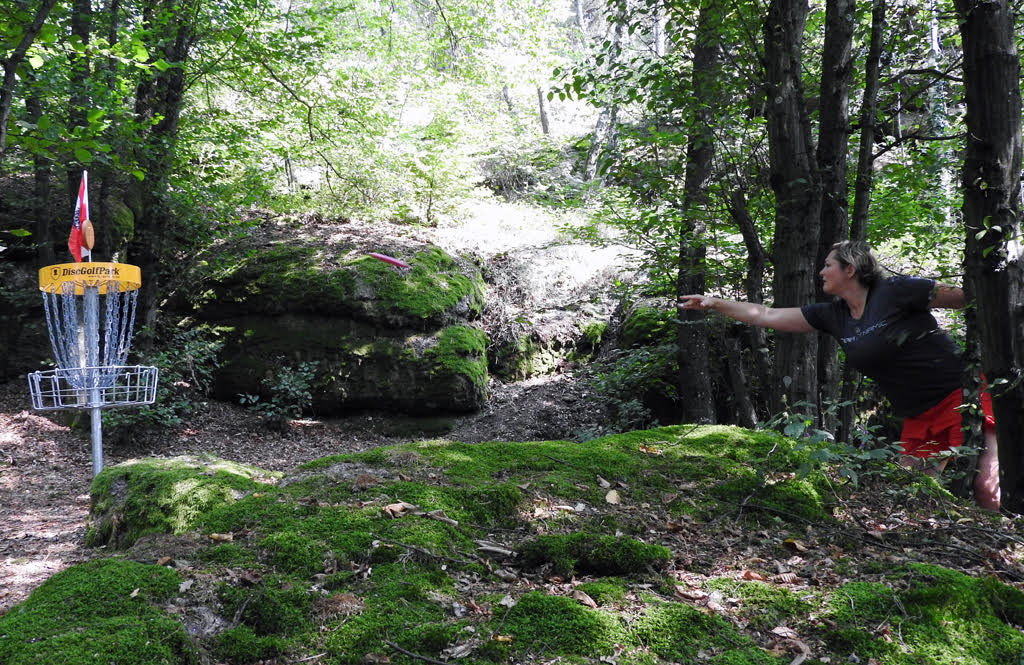 In the Open Women's division, Switzerland's Natalie Holloköi emerged victorious by a 15-stroke margin. Despite the runaway victory, she didn't always think it was running smoothly.
"I could feel that my body was tired, and I made mistakes because of weak concentration," Holloköi said. "But I could more or less keep my game and had some very nice holes."
Priester noted that, because this was Holloköi's fourth straight Strudengau Open win, she would take home more than just a trophy.
"She got a hole named after her (hole 7 in the EuroProTour layout) and a lifetime VIP membership in KUMM Disc Golf Club," Priester said. Holloköi was excited by the membership and called it "the greatest thing" about her triumphant showing last weekend.